How do two Masterchef mates survive Mexico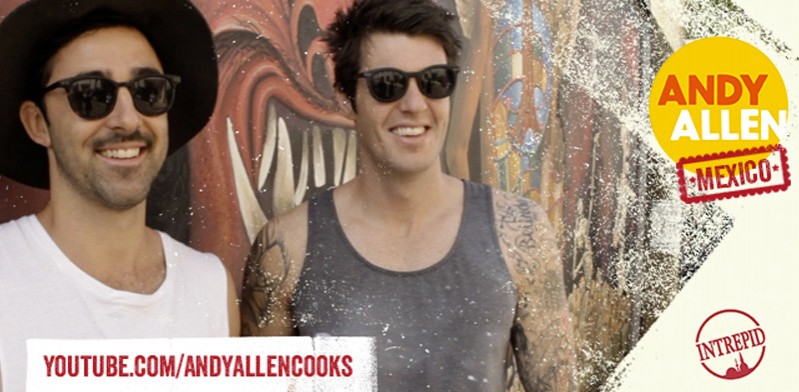 The cuisine and culture of Mexico had obsessed MasterChef Australia 2012 winner Andy Allen and finalist Ben Milbourne for years before they met and became friends during the show's fourth series.
In October 2013, the boys travelled on Intrepid's Real Food Adventure Mexico through the country's tastiest foodie hot spots, including Mexico City, Puebla, Oaxaca and Chiapas, to explore the tastes, sights, smells and culture that Mexico has to offer.
Released as a 5-part YouTube series, the boys' odyssey has been captured to bring their adventures and learnings to a global audience. You'll be along for the ride during every bus trip, every Mexican market visit, the off-shore fishing and the home-cooked family meals that Andy and Ben share, under the guidance of Intrepid group leader and Mexican local, Jamie.
Part food, part travel, part learning and part adventure, come along for the journey as Andy and Ben bring Mexico to a small screen near you…
Are you ready for a taco crawl through Mexico City, or want to see how the ancient spirit of pulque is made and would love to eat your way around Oaxaca's sensational local markets? Then stop drooling long enough to check out our delicious Real Food Adventure Mexico today!