Perennial Plate, perennial people: what's it like to film the world?
Some people are lucky enough to get to travel the world for a living. Two such souls are chef and activist, Daniel Klein and filmmaker Mirra Fine. Collectively known as The Perennial Plate, the couple travel the world exploring the wonders, complexities and stories behind the ever more connected global food system.
In their current season,  Klein and Fine have partnered up with Intrepid Travel to explore China, Japan, India, Sri Lanka, Spain, Morocco, Italy, Turkey, Argentina, Mexico, South Africa and Ethiopia to tell the stories of real food and the people who make it. We caught up with Daniel and Mirra to try and get the bottom of what travelling for a living is really like. Turns out, it's pretty ace. Who'd of thunk it?
Many people would consider travelling the world and making videos the best job they could possibly imagine – how did you get started?
Mirra: We also consider it the best job in the world! Daniel and I met in 2008 while working at a cheese shop – I was a cheesemonger and he was a charcutier! He had previously filmed a documentary about foreign aid in Africa, and also was a trained chef who had worked at many of the top restaurants around the world.
Daniel wanted to make a documentary series about sustainable food around our state of Minnesota (one short video a week about food producers in our fair state…for one year). But he needed a partner, so he taught me how to use a camera and off we went.
Then what happened?
We filmed 52 short videos in 52 weeks, and it got a bit of a following, so we decided to do a Kickstarter campaign and embark on a road trip around the US to film. So we drove 23,000 miles in six months filming stories of fishermen, foragers, farmers, hunters etc.
Those films started popping up on large websites across America, and when the road trip was complete, we were driving back home and received an email from Intrepid. Someone at Intrepid had seen our films and decided to invite us to go on a trip to Vietnam and film our experience.
It was an amazing opportunity. I think we were both very pleased with the film that resulted from our incredible experience abroad, and through that a partnership with Intrepid was formed.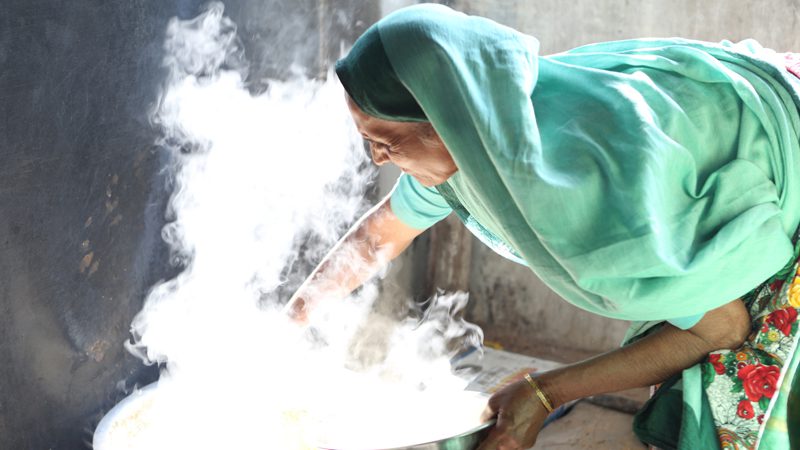 Were you always keen travellers before it became your job?
Daniel grew up abroad (Singapore and UK) and spent a lot of his free time travelling the world. He hitchhiked through Mexico and South America, went on a six-month overland trip through Africa and has been to India many times, just to name a few.
I, however, had only been to a handful of countries before embarking on this incredible 14 months. So this was an amazing, colourful, eye opening experience for me. Something I never could have imagined I'd do.
What's your cinematographic background?
Daniel taught himself to film and edit (through the feature length documentary about foreign aid in Africa) and then he taught me! So neither of us have formal training. But I think that lends itself to our particular style.
We're sure there are many – but what have been some highlights during your travels?
Daniel: That's really difficult question to answer. In the past year and a half, we have travelled to 15 countries and created 45 short films. But I will tell you, in our most recent travels, I've been pretty impacted by two stories.
First off, I'm following the trend and falling in love with biodynamic and natural wine. We just put out this film about a South African surfer, Johan Reyneke, who had this wonderful philosophy that connected not fighting the wave, with not fighting nature.
The second story was from Amado Ramirez of Itanoni restaurant in Oaxaca [a spot Intrepid visit on the Real Food Adventure Mexico trip] He is working hard to protect some of the ancient corns. He spoke about how food is one of the things that can connect us to our ancestors—we can't know them personally, but through these grains we can taste the same food, and in the history there is power that you can feel when you taste it. It's something that is lost with these new "improved" grains. I thought that was beautiful, sort of looking at what science can't see and embracing the spirituality of food.
How do you help make your subjects comfortable when you're filming – particularly subjects from different cultures?
Mirra: We've found, in most cases, the people are just so honoured that someone wants to hear their story and see their lives. And our tactic is just to come and listen. It's just Daniel and myself (and an interpreter), and we show up with a couple small cameras and a microphone and spend the day with a family — asking questions, watching their lives… immersing ourselves in it for the short time we get to be there.
And I think that allows people to open up, and be themselves. Especially when they see that we arent trying to portray them in a certain way, or get them to say a certain thing. We just want to be a part of their world for a brief second.
And because of this, we've left countries with really wonderful friends. One of our first film shoots from abroad was with an incredible wheat farmer and udon noodle maker named Shimizu San. We met while filming back in 2012, and we still email each other all the time. We remember each other's birthdays, he has sent me gifts. And I genuinely look forward to going back and visiting my friend again.
Any characters you've met along the way that stand out as being absolutely legendary?
Let's see… There are just so many: Shimizu San was wonderful. We filmed with this cacao farmer in a jungle outside of Tapacula mexico (Dona Demetria). She had been farming those trees for 50 years and was a total badass. We filmed with an incredible nomad family in the mountains of Morocco. And with a rooftop gardener who moonlighted as an opera singer in Beijing.
What challenges does your job kick up along the way? Surely it's not all smooth sailing, such is the nature of travel.
There are always little things that come up, but nothing we cannot handle. In the middle of filming in the jungle of Mexico, red ants started climbing up my leg! That really hurt. I got fleas in Ethiopia, and our interpreter in Tuscany cancelled on us the night before we were to start filming with italian pasta makers who spoke no english!
We arrived in Sri Lanka and realized that every story we had lined up to film fell through! Daniel threw out his back, I now have a bulged disk in my neck. Haha. But we are totally fine. I think the biggest challenge was being away from home for so much of the year.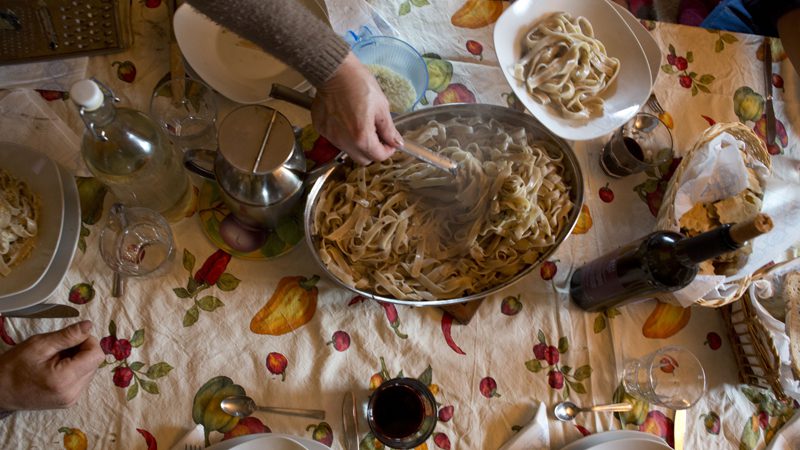 What advice would you give to anyone who hopes to emulate your career path? How does someone get started?
I always tell people to just get started. Daniel came up with the idea of the Perennial Plate on a Monday, and he went out and started filming the very next day. So many people think you need to plan it all out and think it through so much, that they don't ever really get started. Just start today. It will happen.
What are the essential gadgets you take with you on every trip?
For us, the truly essential gadgets are batteries and lots of em'! As well as battery chargers and plug adaptors. For me personally, Dramamine is essential! And for Daniel, a good book.
Check out an episode from The Perennial Plate's quiver of incredible video documentaries below:
Meant to Be from The Perennial Plate on Vimeo.