Table for two in Paris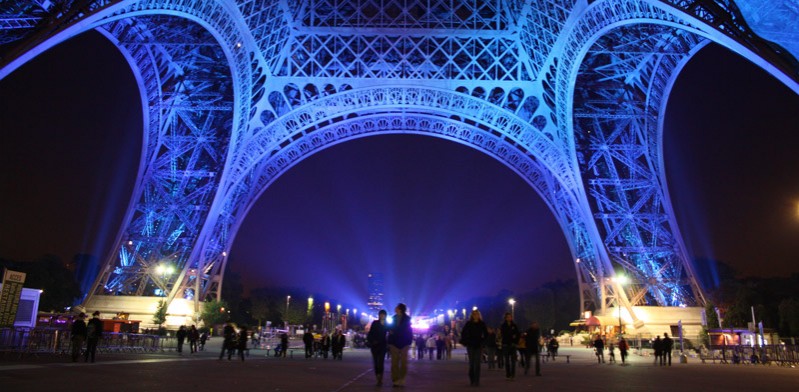 Ooh la la, it's hard to imagine anywhere sweeter and more romantic than France! Simply mention the 'City of Love' and amorous notions spring to mind, so Paris was the perfect place for Michelle Aguiar to indulge in a special dessert for two…
"On the last night of our trip, we had counted out enough money to go for our signature dinner at Maxim's. My dinner was spectacular – lobster tail with veal medallions. It literally melted in my mouth. On our usual meager budget this was heaven. But that wasn't the best part.
After dinner, the very kind Maitre d' knew it was our honeymoon and asked what we would like for dessert. I've always wanted Crepes Suzette so this would be the place to try them. Leaning over he said that they are very good, but I would be happier with the special which was a lemon crepe. I took his advice and waited for my dessert.
Meanwhile, the Crepes Suzette were made table-side and the couple across from our banquette had ordered them. We watched as he masterfully prepared their crepes, and then he put one on a small plate and brought it over for me to taste. He said he didn't ever want me to regret the decision. It was tasty, but not nearly as good as the lemon crepes. I have never forgotten how kind and special he made our night, now over 23 years ago!"
Tour France with Intrepid on trips like these great small group adventures:
Best of France – 15 days
Paris to Rome – 15 days
To find out more about travelling with Intrepid and for your chance to WIN a trip in every edition, subscribe to Intrepid Express, our free e-newsletter. Plus you can become a fan of our Facebook page and follow us on Twitter!
* photo by Thomas Hoehn – Intrepid Photography Competition