Abel Tasman is a great place to visit thanks to its breathtaking scenery and abundance of nature everywhere you look. From camping out under the stars to swimming and making sandcastles at one of its many beaches, this beautiful region is perfect for a family holiday or a romantic getaway for two.
The weather in Abel Tasman is fantastic all year round with many people travelling to the region in each of the four seasons. The most popular time to visit Abel Tasman is in summer due to higher but manageable temperatures, however, the other seasons also enjoy plenty of sunny weather leading this region to be recognised as having one of the highest amounts of sunshine annually in all of New Zealand. 
What's the climate like in Abel Tasman?
The climate in Abel Tasman is considered to be a moderate, maritime one with warm summers and cool winters. While the season of spring may bring a few early showers, the weather is generally considered pleasant with average temperatures between 16-19°C. Daylight savings also starts in spring so you can enjoy a bit more of the glorious sun and heralds the beginning of the peak, tourist season. Summer sees the warmest weather in the region with an average temperature between 20-25°C. This means it's not too hot to enjoy activities such as hiking one of the many trails available but it is the peak season with January being the busiest month in Abel Tasman. 
In Autumn the temperatures lower a little bit it's still warm enough to swim with the average being between 17-21°C. You might see some rain during Autumn but it's still daylight savings until mid-April making it perfect weather for long hikes and leisurely days spent at the beach. The average temperature in winter is between 12-16°C which is on the cooler side but it's definitely not cold compared to some of the other regions in New Zealand. Most often than not, winter days will be crisp in the morning before getting a bit warmer in the afternoon. 
When is the best time to visit Abel Tasman?
The weather year-round in Abel Tasman is pretty much perfect. While it is cooler in winter, it's still warm enough to enjoy outdoor activities such as swimming, snorkeling, and other water sports, as well as hiking and bike riding. If you do travel to Abel Tasman in winter, you will avoid any larger crowds on some of the more popular beaches and hiking trails, as well as fewer insects buzzing around. However, summer brings warmer weather (even at night time) and spring sees the many native plants and forested areas come alive with colour and lush greenery, albeit with a few rain showers here and there. Autumn is also a great time to visit Abel Tasman but you can expect some rainfall and cooler temperatures. 
Average temperatures in Abel Tasman
| | | |
| --- | --- | --- |
| MONTH | AVERAGE HIGH | AVERAGE LOW |
| March to May | 21°C | 11°C |
| June to August | 14°C | 8°C |
| September to November | 18°C | 12°C |
| December to February | 23°C | 16°C |
Click to return to Abel Tasman FAQs
Read more about New Zealand
Jan 01, 2023
---
Sometimes the best way to really get to know a place is by getting out into nature...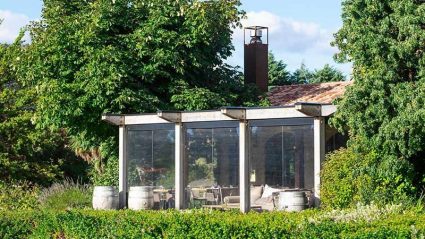 Dec 06, 2021
---
Refuel and recharge at these top restaurants in Wanaka.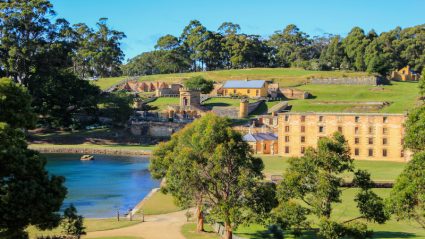 Jun 25, 2021
---
Get your culture on with these cool cultural activities in Australia and New...