Sometimes the best way to really get to know a place is by getting out into nature on you-powered adventures where the roads won't take you. You'll end up with a totally different perspective, and not just literally when you're high up a mountainside or down low in the depths of a valley. When you take your travels into your own hands (and feet), you'll find out what it means to push yourself to new limits in new places.
This year, as part of our Travel Goals for 2023, we're encouraging you to add a little more action to your travels. We have a bunch of new and improved active adventures that will get you hiking along ancient routes in Morocco, Bhutan or Peru, whizzing down mountains by bike or skis in Slovenia or New Zealand, and deep-diving into national parks in Australia and the United States. No matter where you want to go, now's the time to get moving. 
Saddle up for a Slovenian cycling adventure
A bike ride around Lake Bled is the stuff of bucket lists, but you can take your two-wheelin' even deeper into bite-sized Slovenia on the new 8-day Cycle Slovenia trip. Perfectly timed vehicle transfers free you up to focus your pedalling on the best bits. Ride down the Julian Alps towards the Soca River in Triglav National Park and weave through the hills and vineyards of the Tuscany of Slovenia. You'll get plenty of time to explore highlights like Predjamsk Castle and Postojna Cave, with lots of rest stops for picnics, barbecues, coffee breaks, wine tasting and other hallmarks of the good life.
Get more out of Morocco when you explore with bikes and hikes
Saddle up to see Morocco beyond the medinas on the brand new nine-day Morocco: Hike and Bike round-trip from Marrakech. Nailing the perfect balance of active adventure and cultural exploration, this route takes you along old caravan routes, braking for excursions off the tourist trail into the Atlas Mountains and around oasis villages. Cycle along mountain roads through Berber villages. Hike along mule tracks over a mountain pass above sheer cliffs into the village of Aremd where you'll spend the night in a traditional Berber gite. You'll also visit crimson kasbahs, journey into the Sahara Desert and hike through lush palmeries.
Slide into the hot spots and hidden gems of New Zealand's ski fields
Adventure doesn't stop in winter. New to the Intrepid range this year, the 12-day Ski New Zealand: South Island Snow Odyssey gets you straight to the slopes at 10 of New Zealand's best ski spots including Mt Hutt, the Remarkables, Coronet Peak and Craigieburn. Your expert guide will take you right to the best runs and powder stashes and even arrange your gear – you just need to bring the stoke (and some skills – this one isn't for beginners). You'll get plenty of apres opportunities along the way to get to know your group and New Zealand beyond the slopes.
Slow down with a stroll through the Western Balkans
See most of the Western Balkans when you set out on foot to hike across the Dinaric Alps. From Split in Croatia to Tirana, Albania, you'll pass through Slovenia, Bosnia and Herzegovina, Serbia and Montenegro, getting ample opportunity to get out into the wilderness. The brand-new Hiking the Balkans: Via Dinarica trip brings together the best of the Balkans. Hike among wild horses, under star-packed night skies and up to remote mountain villages in the wilds of Bosnia. Trek among glacial lakes and pine forests in Montenegro's Durmitor National Park and the Albanian alps. Wrap up your trip with a relaxed 2.5-hour ferry ride across turquoise and mountain-framed Lake Koman.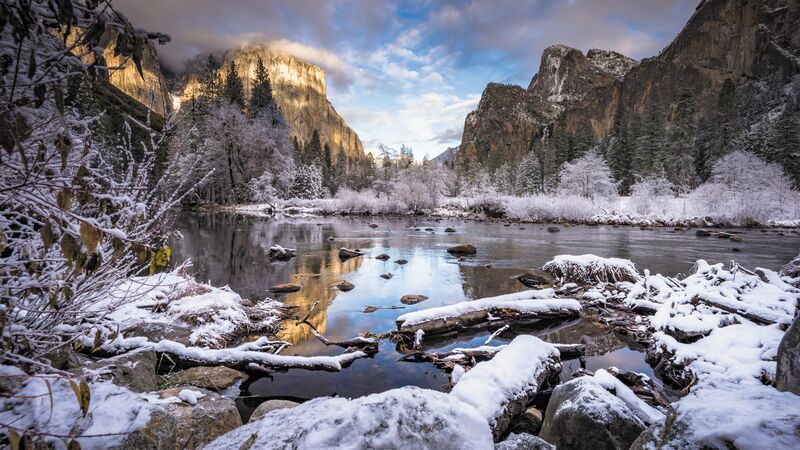 See another side of Yosemite National Park – with snowshoes
We're no stranger to great American hikes, but new to the Intrepid range this year is a collection of winter hikes – because there's no sense in hibernating. Get a totally different look at Yosemite National Park on our four-day winter hiking and snowshoeing trip there. With departures between November and March, you'll see this rock climber's paradise in a new light (and, well, less of it) on hikes to Vernal Fall and Nevada Fall with views of Half Dome, Liberty Cap, the Panorama Cliffs and more. The next day, swap your boots for snowshoes and keep your eyes peeled for wildlife as you head out to Dewey Point for views of Yosemite Valley. You'll spend each night in the rustic comforts of a fully outfitted Airstream trailer in the snow-blanketed silence of one of the world's great national parks.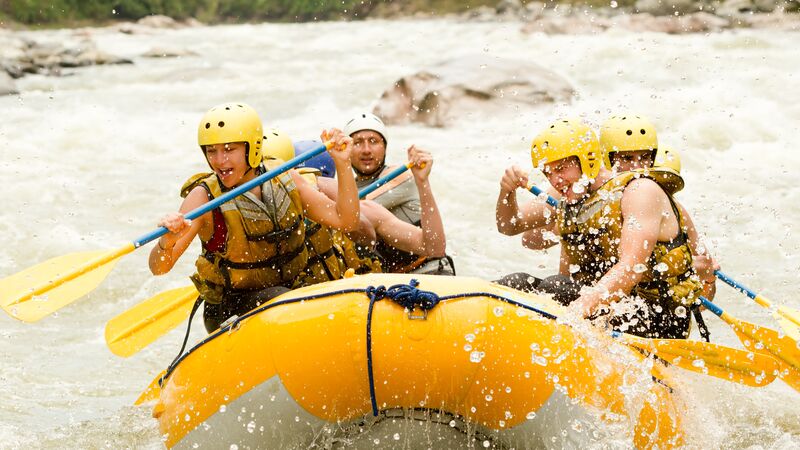 Hike in rainforests, bike to beaches and ride the rapids in Costa Rica
We gave our Costa Rica Hike, Bike and Raft trip a total overhaul for 2023. This eight-day multi-sport trip has a little bit of everything for the outdoor adventurer. Hike into the Monteverde Cloud Forest, home to a huge range of wildlife. Bike along the palm-fringed roads, popping into hidden Caribbean beaches and stopping for a Caribbean cooking class for lunch. Go white water rafting through 52 rapids on the Pacuare River, through gorges and past waterfalls. If you still need more, you'll also have the option of doing some surfing at Manzanillo Beach.
Take on the recently reopened Trans Bhutan Trail
This centuries-old trail has only just re-opened to visitors for the first time in 60 years. The historic transit and trading route was used for hundreds of years before falling into disrepair in the 1960s, when a paved road was built to replace it. Restoration work began in 2018 with the rebuilding of 18 bridges and more than 10,000 steps and the installation of 170 interactive signposts that share the history of the trail. Intrepid's new 11-day Hike the Trans Bhutan Trail trip immerses you in the past, present and future of this mystical destination. Take in views of the Himalayas, visit Buddhist temples (including the Bhutanese jewel of Taktshang, or Tiger's Nest, a small monastery clinging to a cliff 900 metres above the valley floor) and trek among lush and beautiful lakes and valleys.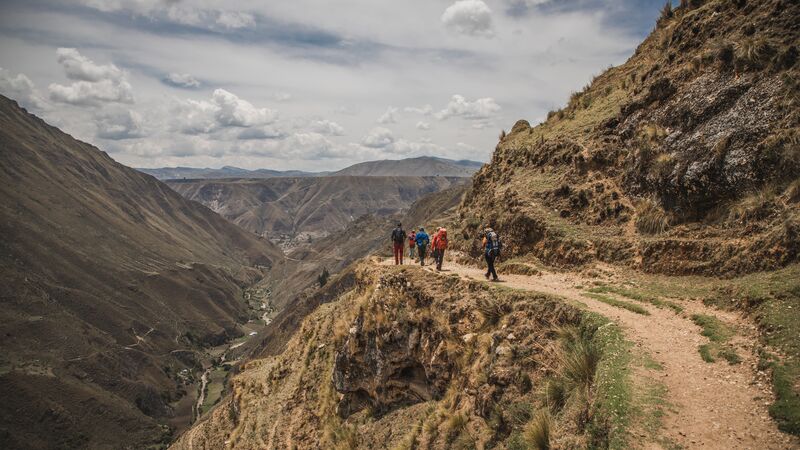 Swap Machu Picchu for a trek along the less-touristed Great Inca Road
About 1.5 million people visit Machu Picchu annually, with about 500 people trekking the Inca Trail each day. But this popular route is part of a much wider Inca road system that was built by the Incas over 500 years ago. And we've now added a lesser-known trek, over 1000 km north of Machu Picchu, that sees under a hundred visitors each year.
On our new 12-day Trek the Great Inca Road trip, you'll join a local leader and traditional llama caravan to hike along a less touristed section of the trail, through the Peruvian Andes, into the incredible Inca site of Huanuco Pampa and the Caral-Supe archaeological site, built at the same time as the Egyptian pyramids.
Journey from the Outback to the Coral Coast in Western Australia
Pair your hiking adventures with some time in the water as you get to know Western Australia on the new 10-day Walk Western Australia's Karijini and Ningaloo Reef trip. From Karijini National Park, you'll work your way to the coast on a camping and hiking journey that'll take you to bird's-eye views of the Karijini Range and cool-down dips in gorge pools between nights spent under the stars. On the coast, you'll have the option of snorkelling with whale sharks off the Coral Coast at the Ningaloo Reef.
Feeling inspired?