Because as unfair as it is, you can only choose one country to explore at a time.
Trying to figure out where to holiday next is tough, especially if you have a limited amount of time. Do you choose Australia with its diverse landscapes and fantastic beaches? Or do you hop across the pond and go for New Zealand with its never-ending natural beauty and delicious local produce?
While it might seem impossible to decide right now, we've put together a guide comparing the two countries when it comes to Indigenous culture, landscapes, cuisine, and cities and we promise that once you get to the end, the decision on where to go will (hopefully) become a little easier.
Indigenous culture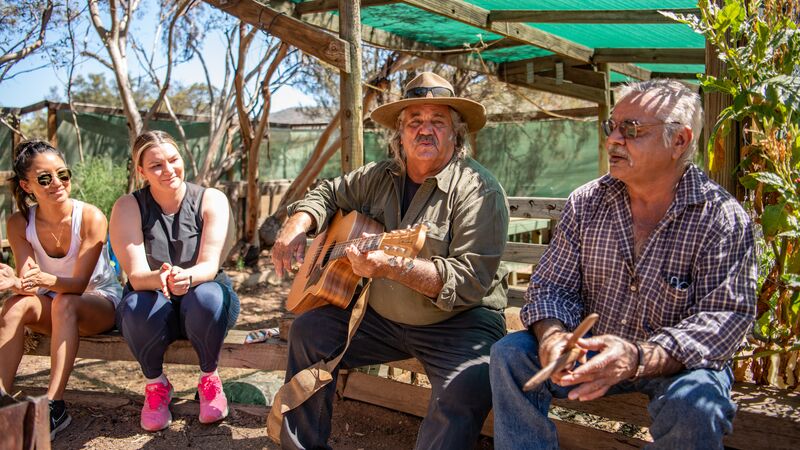 It wouldn't be right to come to Australia and not carve out some time to learn about and appreciate the culture of the people who've been living off of and loving this land for centuries – the Aboriginal Australians.
Whether you want to hear about Aboriginal saltwater heritage on the banks of Sydney Harbour, participate in a hands-on Aboriginal art experience on the Tiwi Islands, or learn about local foods and how they're used as bush medicine in Perth, there are plenty of ways to immerse yourself in this enchanting culture.
RELATED: 10 INCREDIBLE FIRST NATIONS EXPERIENCES IN AUSTRALIA
Similar to Australia, New Zealand has its own Indigenous people known as Māori who've been protecting the land for over 1000 years. If you want to learn more about this ancient culture, Rotorua is one of the best places to go. Located on the North Island, this town is full of traditional activities to participate in such as learning how to carve wood and watching a haka performance.
Other significant sights include the Waitangi Treaty site in the Bay of Islands region, the Māori Reserve of Arahura Pa, and the Willowbank Wildlife Reserve in Christchurch.
JOIN OUR BAY OF ISLANDS ADVENTURE
Landscapes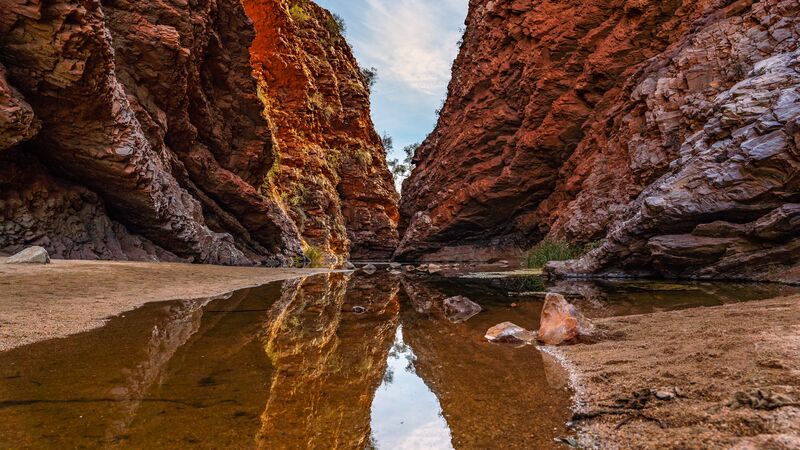 When talking about Australia's breathtaking landscapes it's more a question have "how long have you got"? rather than "what are they?" as this geographically large country boasts more than we could possibly count. Whether you're interested in seeing some coastal scenery, want to run your hands through the red dirt of the desert, or explore luscious environment after luscious environment, Australia is a place where you can do it all.
Think UNESCO World Heritage-listed reefs with their fascinating ecosystems full of colourful coral and tropical fish, national parks bursting with Aboriginal rock art, dense greenery, cascading waterfalls, and native wildlife, and mountain ranges with picturesque peaks and crystal-clear lakes you could easily spend a couple of hours looking at.
JOIN OUR FLINDERS RANGES EXPLORER TOUR
It's extremely hard to beat out Australia for 'best landscapes' but both the North Island and South Island of New Zealand give it a real go. From dramatic terrain full of glittering lakes, lush forests, and natural landmarks lurking around every corner to snow-capped mountains, white sandy beaches, and volcanoes that produce steamy hot springs and bubbling mud baths, this country promises a whole heap of spectacular sights.
If you want to get specific, visit the Hawkes Bay region for incredible scenery of New Zealand's wine country, look out over the extraordinarily clear waters of Lake Taupo, or take in the impressive stature of The Remarkables in Queenstown for some seriously unbeatable views.
RELATED: SOUTH ISLAND VS NORTH ISLAND
Cuisine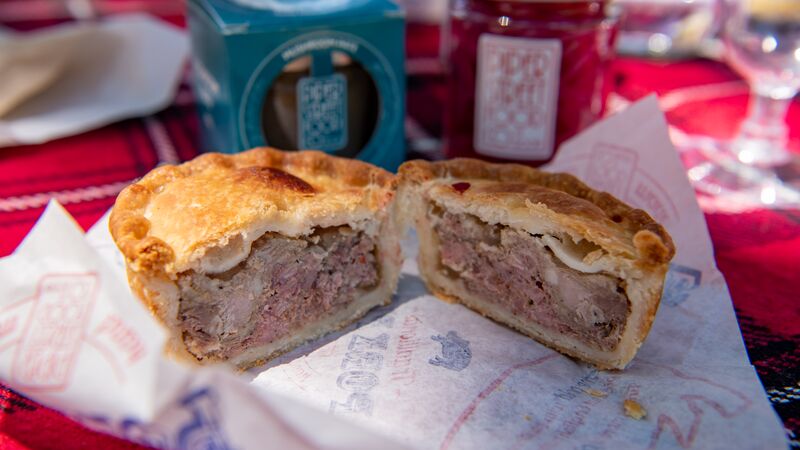 Let's be honest, food is one of the core factors when it comes to choosing where to holiday – you can't spend day after day exploring and then not be super excited to eat everything you see in sight when the exploring is over. Thankfully, Australia has one of the best cuisines going 'round.
Not only are there hardcore Aussie snacks and meals you simply have to try during your travels, but Australia's cuisine has also been influenced by the multitude of cultures this country now calls home, so you'll actually have Italian, Indian, Greek, and Chinese dishes to choose from as well (among others).
But, if you're looking for some quintessentially Aussie eats, sink your teeth into some lamingtons and Tim Tams, take a bit out of a meat pie or a piece of vegemite toast, delight your tastebuds with fresh seafood and barbecued meat, or sip on a cold beer or chocolate milo.
RELATED: THE THINGS YOU HAVE TO EAT ON YOUR AUSTRALIAN HOLIDAY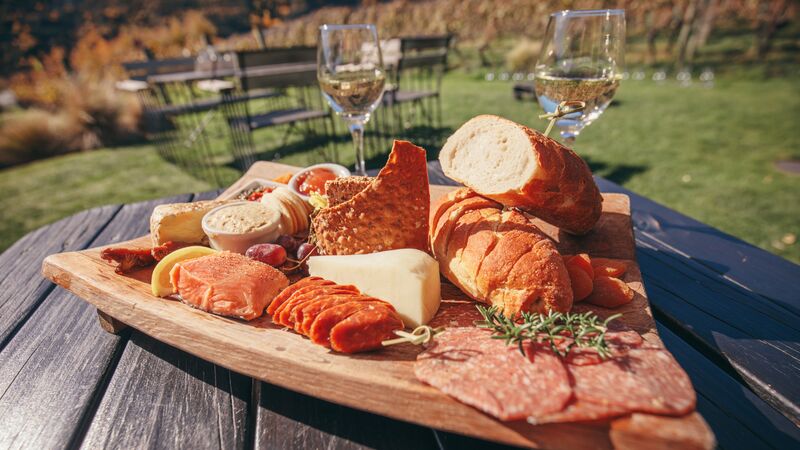 Much like their pacific neighbours, New Zealand's cuisine has been largely impacted by other cultures, particularly the Māori and British cultures that see dishes such as koura (crayfish) and fish & chips among the nation's most popular.
Some other notable snacks and meals to try while you're travelling around the country include pavlova, hokey pokey ice cream, manuka honey, hangi (a traditional Maori dish of meat and vegetables), and kina (sea urchin).
EAT YOUR WAY THROUGH OUR NEW ZEALAND WEST COAST ADVENTURE
Cities
It might seem like a bold claim to say that Australia's cities challenge its landscapes when it comes to holding travellers' attention but that doesn't make it any less true.
You have Melbourne with its graffitied streets and café culture obsession, Sydney with its world-famous landmarks and beautiful harbour, Cairns with its laidback vibe and proximity to the Daintree Rainforest, and Hobart with its historic buildings and mountainous surroundings. Enough said.
EMBARK ON OUR HIGHLIGHTS OF TASMANIA TOUR
While it might be hard to fathom how New Zealand can compete with the internationally recognised city of Sydney and the epicentre for arts and entertainment known as Melbourne, this island country actually holds its own when it comes to vibrant cities.
From the adventure capital of Queenstown and the inspiring atmosphere of Christchurch to the energetic vibe of Wellington and the natural beauty of Nelson, you'll never run out of beautiful concrete jungles to explore.  
CHECK OUT NEW ZEALAND'S CITIES ON OUR QUEENSTOWN SOUTHERN LOOP TOUR
The verdict
If we're being honest about it, there's no way we could decide which country is better to travel to first as each destination promises as many excitement-filled moments as the other. Australia might win when it comes to landscapes, but New Zealand is extremely close behind (like photo-finish close) and it has the culture and cuisine to rival its larger neighbour. So, we're calling it a draw.
EXPLORE AUSTRALIA OR NEW ZEALAND FOR YOURSELF ON OUR SMALL GROUP TOURS
Feeling inspired?