Cambodia is a country that packs a punch, and on a trip from Phnom Penh to Siem Reap you'll see that there is so much more to this South East Asian gem than temples (although these aren't to be missed). Cambodia's incredible beauty, exquisite food and rich culture make it a must-see destination. Although it has a tragic history, your local leader will guide you deep into the heart of this inspirational and alluring destination.
Our Phnom Penh to Siem Reap Tours
Phnom Penh to Siem Reap Tours Reviews
Read more about travel in Cambodia
Dec 11, 2018
---
The Intrepid Foundation supports more than 50 local, grassroots projects from...
Jun 28, 2018
---
Visiting Cambodia's Angkor Wat is like being granted the keys to another world for...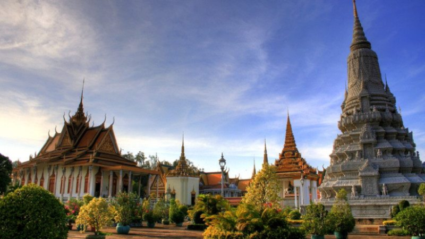 Apr 05, 2018
---
When it comes to incredible sights, Phnom Penh is no one-trick pony.