From the ghats of the sacred Ganges to the towering Himalaya over Pokhara, the trip from Delhi to Kathmandu has it all. You'll fall in love with chai in Delhi, search for rhinos and tigers in Chitwan National Park and spend the night at a community homestay in Nepal. Delve into the highlights of these two fascinating countries and you'll experience both energetic chaos and tranquil peace.
Our Delhi to Kathmandu Tours
Delhi to Kathmandu Tours Reviews
Read more about travel in Southern Asia
Jan 26, 2016
---
Visually stunning and deeply political, Sherpa documents the changing...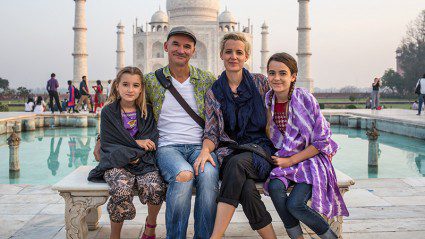 Sep 20, 2015
---
Meet the Bartholomews, aka You Can't be Serious.
Oct 01, 2015
---
Imagine for a moment that it's 1969: Hendrix is shredding Star Spangled Banner at...