From the souks of Marrakech in Morocco to the tapas bars of Logrono, Europe and North Africa are the epicentre of world food. Bottle your own wine in Northern Spain, simmer a silky Italian ragu in Bologna or kebab-crawl your way through Istanbul on our European Food Tours. We avoid the tourist traps and introduce you to the real deal: hidden laneway bars, herb-filled homestay kitchens and alfresco cafés only the locals know. Bon appetit indeed. 
Food tours in Europe, Morocco & the Middle East
Meet our local leaders
'Spain is all about food. Of course, you have the monuments and the history, but when you travel with me it's about the food. I take my groups to a restaurant that is 400 years old and people sometimes realise the restaurant is older than their own country! I order the food because I want people to try something new. I choose things like pork cheek stew because this is something that many would not think to try.'

– Daniel, Spain
Reviews
jennifer Nagle
Just be aware that in the summer it's hot and humid.
Review submitted 18 Aug 2018
Julie Krause
If you love good food and drink, this trip is for you! It is a great mix of big city vacation with relaxation and culture. I met wonderful people, and it was a wonderful learning experience overall.
Review submitted 16 Aug 2018
Felicity Winter
I highly recommend the Northern Spain Food Tour. A varied itinerary visiting some beautiful locations and of course, a wonderful and delicious selection of meals. Our guide, Piero, was a font of knowledge and guided us through our tour safely and with a smile.
Review submitted 13 Aug 2018
Stories from the kitchen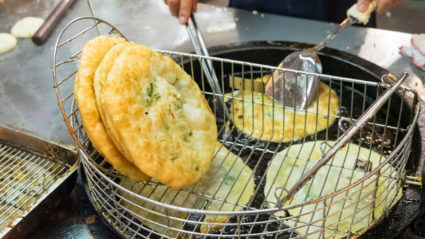 Feb 02, 2018
---
If you're guilty of organising your travel itinerary around local food you're...
Aug 23, 2017
---
Petra, Wadi Rum, the Dead Sea...Jordan's biggest attractions are well worth a...
May 04, 2015
---
Pigeon Pastilla is THE dish of Morocco.
European and Moroccan recipes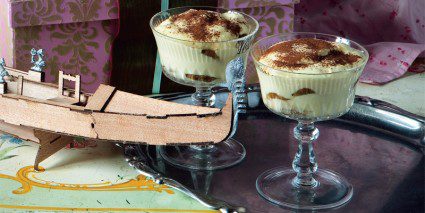 Mar 31, 2015
---
Recipe taken from Venezia: Food & Dreams by Tessa Kiros Tiramisu an be varied...
Nov 21, 2014
---
Make it yourself, then head out on Intrepid's Real Food Adventure Morocco to taste...