The Inca Trail is regarded as one of the best hikes in the world.
It's listed year after year in the top ten trails by publications such as National Geographic and Lonely Planet. Being one of the most well-known names in the world of hiking, the Inca Trail in Peru has a lot to live up to. Here  are a few reasons as to why it's so popular:
1. It takes you to one of the New Wonders of the World
Although it may not be that 'new', Machu Picchu continues to be recognised internationally for being a place that's one of a kind. UNESCO announced it as a World Heritage-listed site in 1983, it gained status as one of seven New Wonders of the Wonders in 2007, and it won at the World Travel Awards for 'World's Leading Tourist Attraction' in 2017.
TREK TO MACHU PICCHU ON A SMALL GROUP ADVENTURE NOW
2. You get to see other ruins, unique to the Inca Trail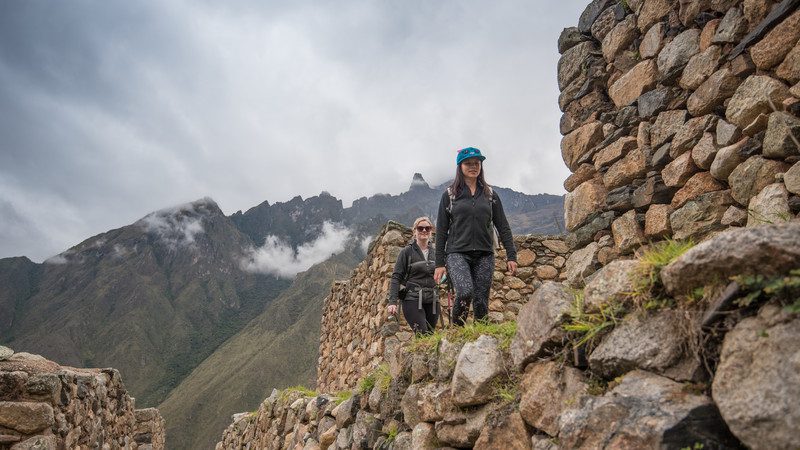 Walking along the Inca Trail doesn't just take you Machu Picchu. There are other significant sites you'll get to explore along the way: Llatapata, meaning 'high town', which dates back to the 16th century; the semi-circular shape of Runkurakay and village ruins of Sayacmarca. All these sites have their own intriguing history as part of the Inca empire.
RELATED: 7 ANCIENT RUINS YOU'LL SEE HIKING THE INCA TRAIL
3. There are limited permits allowed on the trail, with only 200 tourists a day
According to Inca Trail regulations, there is a cap of 500 people (including porters) allowed to start the trail per day. This means the trail can be booked out months in advance. It's advisable to lock in your trip at least three months before departure; aim to book even earlier, if you're planning a visit during peak season in June and July.
RELATED: WHY YOU NEED A PERMIT TO HIKE THE INCA TRAIL (AND HOW TO GET ONE!)
4. The trail leads you directly to the Sun Gate overlooking Machu Picchu
The four-day trek along the Inca Trail takes you to the lookout point and entrance to this magnificent site. The Sun Gate, called Inti Punku in Quechuan, is thought to have been used as a security check point to the ancient city. The Inca Trail is one of the only trails that leads you to the top entrance.
5. Hiking the Inca Trail is an experience unlike any other

With the Inca Trail being in a protected area, there are opportunities to see wildlife, an array of wild orchids in full bloom, and you get to trek through dense cloud forest.
SUBSCRIBE TO INTREPID'S NEWSLETTER FOR TRAVEL TIPS, COMPETITIONS, GIVEAWAYS & MORE
6. Meeting the people
It's said that the people can make a place and this is certainly the case in Peru; Peruvians are known for their heart-warming hospitality. The depth of appreciation you'll develop for your porters on the Inca Trail and everyone else you meet before and after is indescribable. They know how to roll out the welcome carpet, that's for sure.
RELATED: WHAT YOU'LL EAT ON THE INCA TRAIL
7. What you'll see after hiking the Inca Trail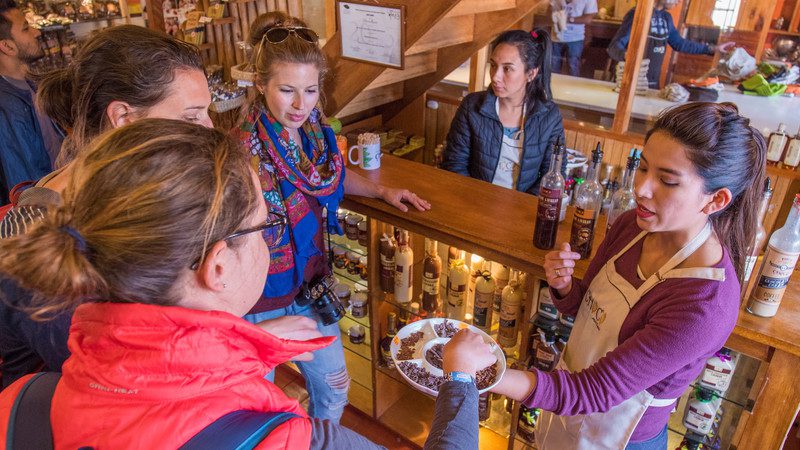 There's so much more to experience in Peru than the Inca Trail and Machu Picchu. Once arriving in Cusco, the gateway to Machu Picchu and old capital, you will be overwhelmed by the number of other amazing activities and sites on offer, from cultural and adventure experiences to tasting all the good stuff locally grown and harvested (like great coffee and chocolate), as well as the national dish, ceviche.
Ready to experience the Inca Trail for yourself? Book your place on a small group adventure to Machu Picchu with Intrepid now. 
Feeling inspired?