Reading Time:
5
minutes
UPDATED: This article was originally published in September 2017
Picking your next destination isn't easy, but there's a better way than spinning a big globe, closing your eyes and slamming your finger down (it'll probably end up in middle of the Atlantic, and wifi there is patchy to say the least). Introducing our ultimate month-by-month destination guide: your no-fuss list of places to go, things to see, and good weather to chase around the world.
Today, we're looking at November, typically seen as a funny month for travel given the impending holiday silly season in December. But here's a secret: while everyone else is busy counting down the days until their Christmas break, you could be off exploring everywhere from Croatia to Patagonia, with glorious weather and none of the crowds. Sound too good to be true? Read on to discover where to go for your perfect November getaway.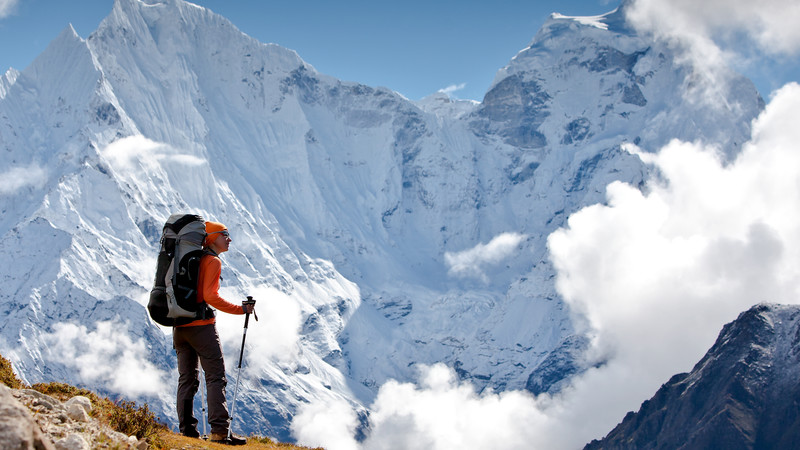 If you've dreamt of standing on the shoulders of giants for a while now, November is the perfect time to finally tick that Nepal trek off your list. Post-monsoon days in the Annapurna and Everest regions are warm and sunny, while evenings are crisp and cold – so be sure to pack a good sleeping bag and down jacket!
The rice-harvesting season is in full swing by November, so expect fields buzzing with activity, lush vegetation, clean air, and excellent views of the snow-capped mountain ranges. The teahouses and trails normally heaving with eager hikers are quieter during this time too, as the approaching winter freeze drives tourist numbers down.
RELATED READING: HOW TO PREPARE FOR YOUR NEPAL TREKKING HOLIDAY 
Bonus: for a true cultural experience, time your trek to pass through Tengboche in early November when the sacred Mani Rimdu festival takes place. A time of prayer and celebration, expect elaborate masks and costumes, lots of dancing, and dramatisations of the triumph of Buddhism.
Top trips: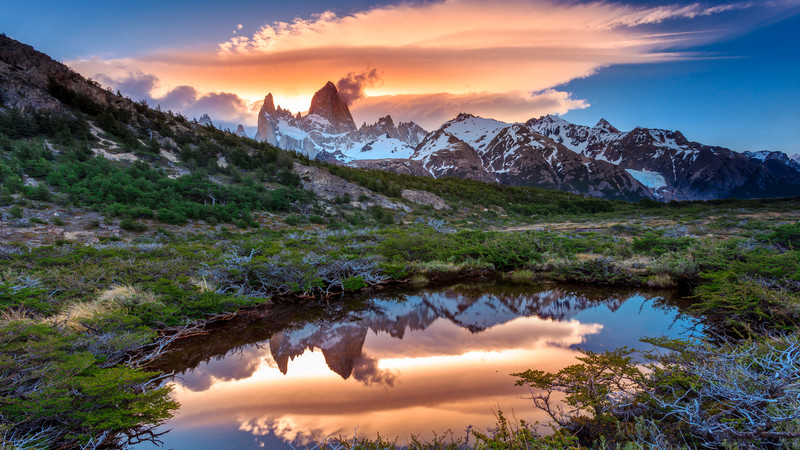 Sprawled across two countries (Chile and Argentina), Patagonia is one of nature's last frontiers. For trekking enthusiasts, adventure seekers and nature lovers alike, this remarkable landscape of snow-capped mountain peaks, imposing glaciers, gushing waterfalls, and beautiful national parks is the very definition of 'epic'.  It's also one of the most isolated territories in the world, with roughly two people per square kilometre. Here at the end of the world, our planet is at its most wild and spectacular.
By early November the winter winds have died down somewhat, wild flowers are blossoming (a sight not to be missed!) and by late November summer temperatures may even creep up to a balmy 11c. While this is the start of key tourist season, with the right planning it's still possible to get off the beaten track and avoid the crowds.
Top trips:
Once the scorching temperatures and monsoon rains of summer have subsided, November is the perfect time for exploring this kaleidoscope of colour and culture. Due to India's size and terrain, you can still expect some variation across the country, but travels through Rajasthan and the Golden Triangle will be mostly dry, clear and balmy with a maximum of 30c (86F). Perfect for tiger-spotting in Ranthambhore, camel rides in Pushkar, and admiring the shimmering Taj Mahal!
RELATED READING: 6 PLACES YOU NEED TO VISIT IN RAJASTHAN
For those looking for the ultimate cultural experience, Diwali, the magical Hindu festival of lights will be celebrated across India in early November, while the Pushkar Camel Fair between 19-25 November is a spectacle not to be missed.
Top trips:
Feeling inspired?
Picking a good time to visit Morocco that suits its two climate zones, the Sahara Desert, the Atlas Mountains, and the coastlines of the Atlantic Ocean is never an easy task. The weather varies wildly according to the season and where you're planning to explore, but for a great experience at most tourist destinations, the cooler months from October through to April are popular amongst most visitors.
RELATED READING: A GUIDE TO SOUTH MOROCCO 
For those from the Northern hemisphere in need of decent a blast of winter sun, the picturesque coastal town of Essaouira is the perfect place to put your feet up and relax. Fresh-caught fish sizzles on beachside grills, whitewashed houses with blue shutters lend a Mediterranean vibe, and you can lose hours wandering through the dozens of art galleries and workshops.
Top trips: 
The idea of holidaying in a country where the depths of winter are approaching may seem a little counter intuitive but stick with us. The aurora borealis, or Northern Lights, is the best light show on Earth, and a trip to Iceland in November is the perfect ticket to see them. Explore thermal geysers, stunning waterfalls, and epic glaciers by day then stay up late and watch the skies dance with green light by night. Just make sure you pack your thermals though – the average day time temperature only reaches highs of 4c (40F)!
Top trips:

Australia is so large and varied that one cannot simply say 'go to Australia in November' and expect everything to be fine beachy. That said, November is probably as close as it gets to being perfect weather country-wide. The tropical rainy season in the North hasn't properly settled into humid downpours yet, while the cooler southern states of Victoria and Tasmania are shaking off the winter frost and basking in warmer days. Vino and meals are taken al fresco, outdoor music and food festivals pop up everywhere, and beaches across the country begin to buzz.
Top trips:
Not looking to travel in November? No worries, here's where to go in December, January and February – or check out our full list of monthly destination guides.
Feeling inspired?