So you've got your eye on the Big Five…
If you have an African safari on your bucket list (and reruns of Planet Earth just aren't cutting it any longer), it's officially time to plan a trip. Africa's unspoiled landscape is home to some of the most incredible, once-in-a-lifetime wildlife viewing, and with opportunities to see the iconic Big Five in both Tanzania and South Africa, it can be almost impossible to choose where to go. One thing's for sure, though… no matter where you choose to safari, you're guaranteed to come home with countless photos, memories, and 'you had to be there' stories.
Let's break down these two top destinations and help craft your ultimate safari experience, so you can set aside your spreadsheets, give the googling a rest and get back to buying binoculars and cool safari outfits. You know, the important stuff.
Wildlife
If you're on safari in Africa, chances are you're hoping to see the most sought-after safari animals, aka the Big Five. The Big Five list includes the lion, the leopard, the bush elephant, the Cape buffalo and the rhino. In Tanzania, it's not uncommon to check 'em all off in a single day on the Serengeti.
Tanzania's Ngorongoro Crater has a much higher wildlife density than anywhere else in Africa, so if you're looking for volume, look no further. Other African greats, like cheetahs, hyenas and hippos are known to make frequent appearances here.
The Great Migration is one of the world's most spectacular displays of wildlife, and you can only catch it in the plains of Tanzania and Kenya. Between April and May, over two million wildebeest (often mixed with herds of zebra and antelope, followed by stalking lions) travel across the Serengeti in search of water and greener pastures as the dry season sets in. Watching these animals rumble through rivers and across panoramic plains is what dreams are made of (or nightmares, depending on how many times you've watched that Lion King scene), and you won't witness anything like it elsewhere in Africa.
RELATED: HOW TO CHOOSE YOUR IDEAL AFRICAN SAFARI
Suppose you choose to head to South Africa. In that case, Kruger National Park will treat you to the Big Five plus 150 other photogenic mammals, like cheetahs, giraffes, zebras and the endangered African wild dog. Look close to the ground, and you can spot one of 100 breeds of reptiles, while birdwatchers can delight in the 500 species of birds in the park.
While the numbers might be lower than those in Tanzania, South African safaris allow their open-sided vehicles to go off the designated paths and get up close and personal with the animals. Think: being close enough to catch a breeze from a nearby elephant's flapping ears.
GET CLOSE TO WILDLIFE ON A KRUGER CAMPING TRIP
Landscapes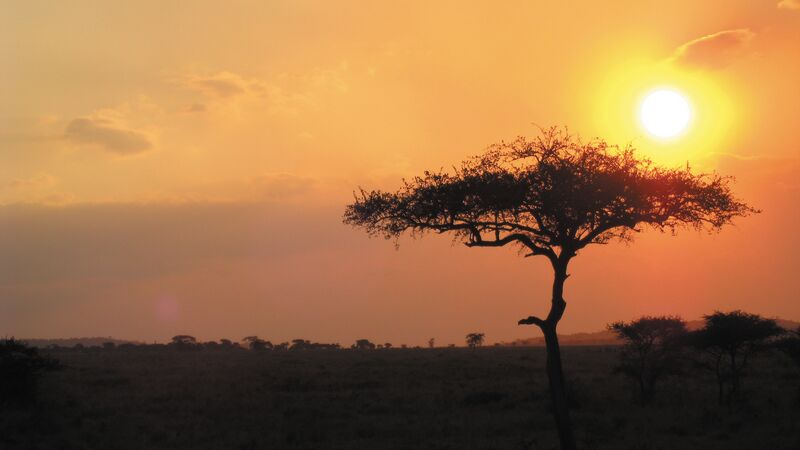 When you picture a classic African landscape with endless grassy plains, silhouettes of umbrella trees at sunset and a backdrop of majestic Mount Kilimanjaro, you're most likely thinking of Tanzania. In addition to the sweeping plains, the Serengeti and Ngorongoro feature a range of ecosystems from grasslands to mountains to flamingo-frequented lakes.
Since the short grass plains are much more fragile than the savannahs in South Africa, safaris in Tanzania have strict rules about staying on the paths, meaning you'll have to stay in your vehicle and wait for the animals to come to you. Make sure you pack your binoculars!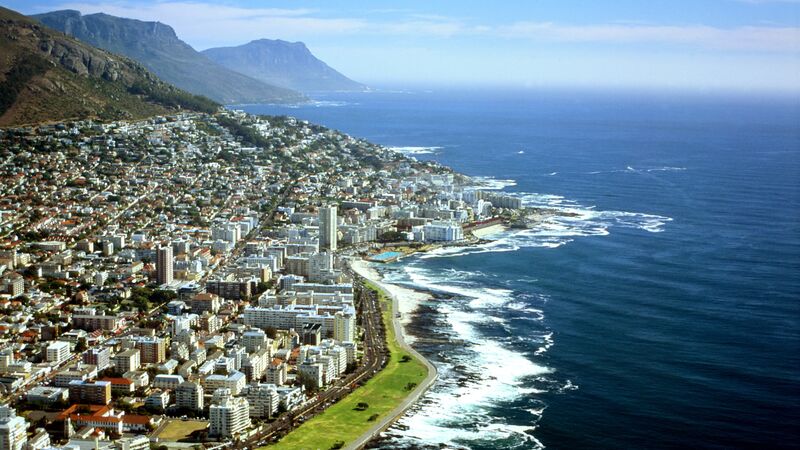 While the jaw-droppingly expansive landscapes of the Serengeti may be why you came to Africa, it's the diversity of South Africa's golden beaches, verdant Winelands and vibrant cities that will make you want to stick around after your safari is over.
Nestled at the foot of Table Mountain, Cape Town (known as the Mother City) offers an abundance of world-class food and beverage options and fantastic city views, while the wide, sandy beaches of Durban will have you activating your inner surf bum before you know it. If you're the type that likes to treat yourself to a bit of city life after a grueling trek or camping trip, South Africa is calling your name.
EXPLORE CAPE TOWN AND THE WINELANDS
Vehicles
It doesn't matter where you go on safari in Africa; an overland vehicle is an integral part of your journey. At the Ngorongoro Crater in Tanzania, game drives take place in closed-sided 4×4 vehicles with windows and a pop-up roof for 360-degree wildlife viewing. Because the Serengeti is relatively remote, entering the park may require flying into a local airport or driving long distances on normal roads, where open-sided vehicles are prohibited (you wouldn't want to be exposed to the elements anyway).
Closed-sided trucks protect not only from unexpected rains, temperature changes and exposure to the often extreme dirt and dust on your drive, but also from the apex predators you'll be searching for! A curious cheetah pouncing on the roof of your 4×4 isn't uncommon!
In South Africa, most safaris are operated in open-sided 4×4 vehicles because national parks like Kruger are often made up of private game reserves, where there are fewer rules and regulations to abide by. The open-sided trucks are just that: 4x4s with no sides, tiered seating and an open roof, providing incredible wildlife viewing and photo ops.
A retractable canvas roof or drop-down plastic flaps are a common component of open-sided vehicles to protect from inclement weather – a great addition if you're visiting in the rainy season! With nothing between you and the animals, the freedom of an open-sided vehicle will surely give a more immersive safari experience.
RELATED: READ MORE ABOUT OVERLAND TRAVEL IN AFRICA
Weather
Although Africa has a reputation for being hot, dry, and dusty, Toto famously sang about blessing down the rains for a reason. Tanzania and South Africa rely on periodic showers to keep their ecosystems thriving, but game drives are possible throughout the year in both places.
Tanzania's parks, located near the equator, have fairly consistent, moderate temperatures year-round, with cool mornings and evenings and not-too-hot days, making for a fantastic year-round safari destination. While there are technically two rainy seasons, the "short rains" from November to December and the "long rains" from March to May, rains usually consist of a once-daily thunderstorm, and rarely a total washout.
South Africa is a more seasonal destination, with a marked hot and steamy summer from December to February and a colder, drier winter from June to August. The best time for Big Five sightings in game reserves like Kruger is during the dry season when vegetation is thinner and animals congregate near watering holes. It can be chilly in South Africa's open-sided vehicles in the mornings and evenings, so layering up is a must!
Safaris during the wet season are still an option, but it can be more difficult to spot game through tall grasses and lush vegetation, and daily rainstorms have been known to disrupt travel plans and decrease visibility. On the upside, November-March is birthing season for some animals, so you might have a chance to spot adorable pups, cubs, and calves.
RELATED: WHEN IS THE BEST TIME FOR A SAFARI IN AFRICA
Experience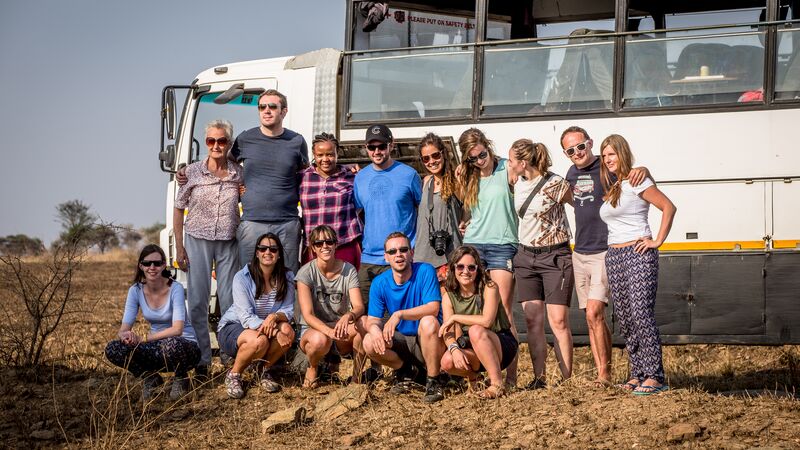 Whether you're camping on the plains of the Serengeti or lodging it in style in Kruger, both ways to safari are bound to be memorable, but there are a few unique differences. If taking a trip to Tanzania, many of the campsites within the Serengeti are fenceless, meaning you'll have no separation between yourself and the animals. There aren't many comparable experiences to having buffalo or hyenas sniff around your tent as you sleep. Don't worry, though! Your leader will provide a detailed safety briefing upon arrival to camp to make sure you're comfortable… but remember, you're basically camping in the animals' living room.
RELATED: WHAT IT'S LIKE TO SAFARI IN THE NGORONGORO CRATER
In South Africa, safari vehicles and guides are permitted to go off the designated paths. Many guides stay in constant radio contact, so if your group gets a tip on something extra exciting (like a birth or kill), you can expect to do some off-roading to get to the site. South Africa also has more opportunities for bush walks and nighttime drives, which is a fantastic way to see the nocturnal animals and predators that often get overlooked.
Many of South Africa's parks are either malaria-free or have a low malaria risk, making them a good option for travelling with children. Always make sure to check the park's website to see the malaria risk before you arrive.
FAMILY FUN: JOIN OUR SOUTH AFRICAN SAFARI WITH TEENAGERS
Verdict
When it comes to safari in Africa, Tanzania and South Africa are the top contenders. But honestly, we can't pick a favorite. If you also can't decide, why not enjoy a 4-day Kruger lodge experience for a little relaxation in style before your 37-day Johannesburg to Kenya journey, or go all out on an Epic African Adventure for a trip that will make you feel genuinely Intrepid. Wherever you choose to go in Africa, a safari is bound to change your life…even if David Attenborough isn't narrating.