With its mystical landscapes, food-loving locals, and award-winning single malt whiskies, Taiwan is a land of surprises. It has an up-and-coming coffee scene, is the birthplace of cat cafes and bubble tea (step aside, Japan), and has appeared in Top Ten Places to Live Abroad lists more than once.
Still not convinced? Here are four reasons Taiwan is a destination worth discovering:
1. THE FOOD
You heard it here first: Taiwan is the next hot destination for foodies. There's street food, night markets, hole-in-the-wall restaurants and even fancy dining establishments run by Michelin star-awarded chefs. Eating in Taiwan is like lining up at the world's best buffet: incredible food using traditional ingredients, local produce and ancient (and new) techniques abound.
A typical day starts with a traditional Taiwanese breakfast, which includes an assortment of soup dumplings, a bowl of hot soymilk (which you drink directly from the bowl), egg pancakes, fried bread and turnip cake. For lunch, indulge in a bowl of beef noodles – some say this is Taiwan's national dish – made of stewed or braised beef, steaming hot beef broth, vegetables and noodles, washed down with a Pearl Milk Tea (aka Bubble Tea).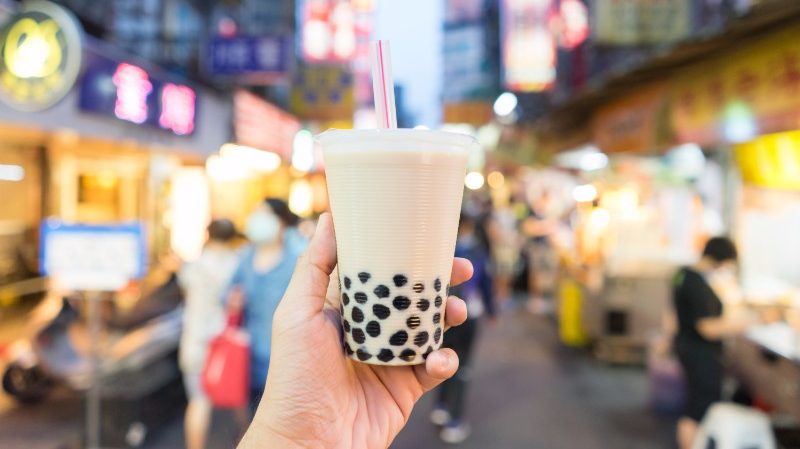 In the afternoon follow your nose to one of Taiwan's most quintessential street foods: stinky tofu. This can be found on almost every street corner in Taipei, with food-lovers and tofu-aficionados suggesting 'the smellier, the better'. The fermented tofu (which has an aroma akin to burning rubbish, bad BO and dirty socks) is deep fried and smothered with pickled cabbage, vinegar, sesame oil and chili and, fortunately, tastes infinitely better that it smells.
For dinner, visit the original Din Tai Fung for a bowl of xiao long bao (soup dumplings) followed up with shaved mango ice for dessert. Officially named 'Super Mango Snowflake Ice with Panna Cotta', the ice is layered with fresh mango, vanilla panna cotta and a sweet syrup, then served ice cold. Be prepared to wait for it though – it's not uncommon to queue for up to half an hour for this sweet treat.
READ MORE: WHY TAIWAN IS ASIA'S NEXT BIG FOOD DESTINATION
2. THE NATURAL LANDSCAPES
If you haven't done so already, add Taroko National Park and Sun Moon Lake to your bucket list.  Both are worth the flight to Taiwan alone. Taroko Gorge, an 18 kilometre-long marble-walled gorge, is a section of the Taroko National Park. The national park boasts 27 peaks over 3,000 metres in height, is the most popular walking and hiking destination in the region, and has enough picturesque backdrops to make even the most snap-happy photographer weak at the knees.
Sun Moon Lake is the largest body of fresh water in Taiwan and is one of the more spectacular settings in Taiwan, with endless bike and hiking trails, boat rides and picnic spots.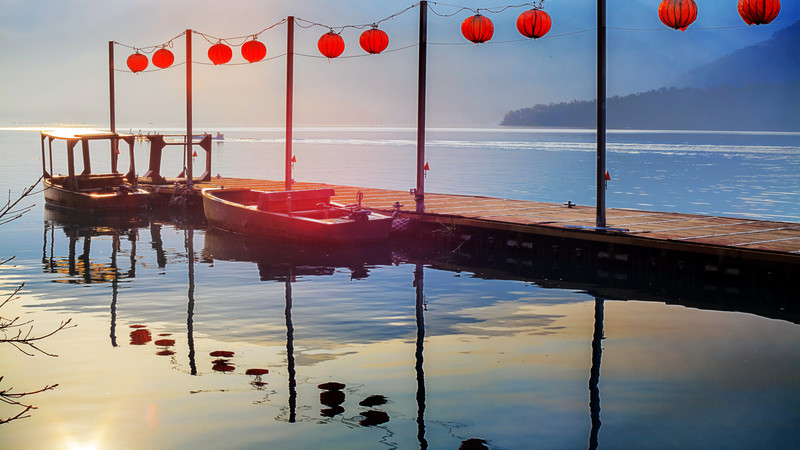 If you're travelling to Taroko, it's worth making a detour to visit the dramatic Qingshui Cliffs. The cliffs span approximately 20 kilometres and plunge dramatically into the sea. It's one of the most outstanding sights on Taiwan's Pacific Coast.
READ MORE: 5 UNEXPECTED NATURAL WONDERS TO VISIT IN TAIWAN
3. THE OUTDOOR ACTIVITIES
Taiwan is a goldmine when it comes to active adventures.  As much as the Taiwanese like to eat, they also love to be out in nature – in national parks, lakes, hot springs, and open-air galleries. Wuling Sixiu Trail in Shei-Pa National Park, Zhuilu Old Trail in Taroko National Park and the Yushan Peaks Trail in Yushan National Park are just a few hiking trails worth tying up your sneakers for; you can find everything from a two-hour stroll to a five-day hike here.  Given that 20% of Taiwan is selected as protected land (in the form of national parks and reserves), you're never far from your next hiking adventure.
Cyclists in the know are arriving in droves to ride the mountainous roads of Taiwan.  One of the more extreme routes, the 968-kilometre Cycle Route No. 1, is a two-wheeled journey around the island, and typically takes 10-12 days to complete.  But there are plenty of leisurely bike trails to be explored as well, from two-hour rides in bustling Taipei to longer rides around the city or through national parks. Local tip: Police stations and 7-Eleven convenience stores double as cyclist pit stops, offering free water (and sometimes bike maintenance) to riders.
4. THE NIGHT MARKETS
Taipei is one of the best cities in the world for street food, and night markets here are a way of life. The Taiwanese are experts at snack food, and they love a sweet treat. Most vendors open their stalls at dusk, dishing up soup, dumplings, stinky tofu and taro balls until after 1 am. Here are three night markets you should definitely visit in Taiwan:
NINGXIA NIGHT MARKET: We recommend trying Tainan rice pudding, egg omelettes and – yup – stinky tofu. NingXia also has a number of sit down restaurants so you can rest your weary feet.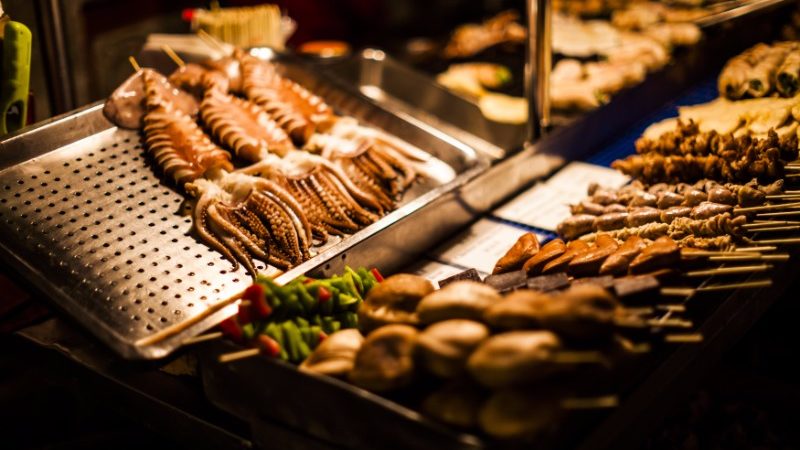 SHILIN NIGHT MARKET: It's Taipei's largest and most touristy night market, but is still well worth the visit. Check out the Hot Star Fried Chicken, oyster omelettes, or satisfy your sweet tooth at one of literally hundreds of dessert shops. One of the market's more controversial delicacies are the penis-shaped waffle eclairs – up to you! Shilin has been operating since 1909 and is home to more than 500 stores.
RAOHE NIGHT MARKET: Older than Shilin Market, Raohe is set up along a single pedestrian lane which stretches 600 metres.  You get the occasional tourists here, but most business comes from locals stopping by for dinner and meeting up with friends.  Be sure to try the beef noodles, grilled squid, and pork pepper buns (which you'll need to queue for).
Hungry for adventure (and some very delicious food)? Join us on our Taiwan Real Food Expedition as we travel through Taipei, Puli and Yilan.
Feeling inspired?