Because big birthdays deserve BIG celebrations…
So, your 21st is approaching. It's time to ce-le-brate! Every birthday is special, but 21 is a milestone. It's when the fun of your 20s really begins. Whether you're just starting or graduating from university, kickstarting your career, saving up every dollar for a backpacking trip or simply taking a breather to figure it all out, there's so much to look forward to.
Turning 21 is the perfect excuse to step the celebrations up a notch (*cough cough* like going on an epic trip). Sure, you might also want to throw a party with your friends and family, but travelling tends to etch itself in our memories a bit deeper. From singing your heart out with the locals in Japan's neon-lit karaoke bars to making your birthday wish from Everest Base Camp, here are 10 truly unforgettable places to celebrate the big 2-1.
Oh, and if you've not done much travelling or if this is your first big trip, don't worry. You'll have an expert local leader to take care of the nitty-gritty details – not to mention a crew of other like-minded travellers that will become your built-in birthday party.
1. Everest Base Camp
Tick off two milestones in one trip: your 21st and Everest Base Camp. This trek is no walk in the park (literally), and you'll be tested in every way – physically, mentally and spiritually. Every step will be worth it when you make it to Base Camp and see the sunrise over the majestic Mount Everest – not to mention the glacial plains, rhododendron forests and lovely locals you'll encounter on the way. You'll never need an Insta filter when the scenery's this good. Brace yourself for the experience of a lifetime.
Trip: 15-day Epic Everest Base Camp Trek
2. Bali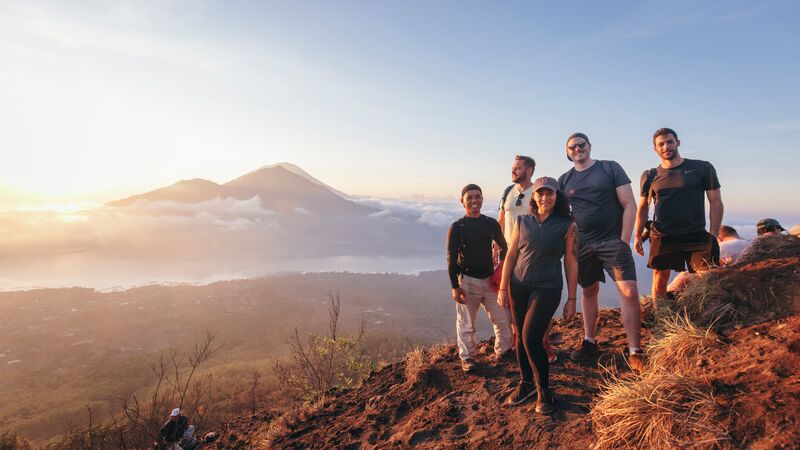 There's no need to choose between beaches and mountains, not in Bali. This Indonesian island has it all: pretty rice terraces, soaring volcanoes, chalk-white bays and laid-back towns dotted with markets and temples. As well as hanging out in trendy cafes and yoga studios in Ubud, snorkelling with sea turtles on Gili T or kicking back with a cocktail at a beach club in Seminyak, no Bali adventure would be complete without a sunrise hike up Mt Batur. Trust us, the 3 am wake-up call is totally worth it when you stand above the clouds and see the island glow in the morning light.
Trip: 10-day Essential Bali & Gili Islands
3. Japan
Jet off to Japan for a sushi, sashimi and sake-filled journey from Tokyo to Osaka. Japanese culture is a curious mix of old and new – from slick bullet trains and high-tech (read: sometimes downright weird!) vending machines to ancient geisha and Samurai traditions. Discover Harajuku fashion and cool bars in Tokyo's quirky neighbourhoods, polish up your history in Hiroshima and get lost in the temples and shrines of colourful Kyoto. Only in Japan can you go from enjoying a traditional tea ceremony to getting your Tina Turner on at a karaoke bar.
Trip: 10-day Essential Japan
4. India
Picture this: you wake up to the chants and chimes of morning aarti (prayers) along the misty Ganges before watching the sunrise over one of the holiest places on Earth. If that's not the ultimate place to set intentions for your next lap around the sun, I don't know what is! That dreamy place is Varanasi, and you can go there on an 11-day adventure through Northern India. Tick off bucket-list sites like the Taj Mahal, float over the pink city of Jaipur in a hot air balloon and join yogis in Rishikesh (AKA, the 'Yoga Capital of the World'). Get ready for endless 'pinch me' moments… and samosas, pakoras and pakodas.
Trip: 11-day Real North India
5. Thailand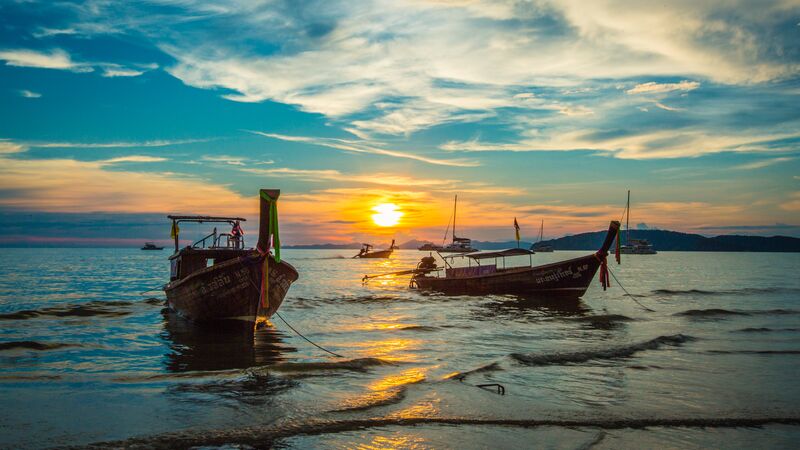 Say sawadee ka! to Thailand. If you like the sound of waterfall chasing, island hopping and blissing out in lagoons that make a mockery of laptop wallpapers, this South East Asian gem is calling. As great as the beaches are, the real Thailand is found in Bangkok's busy markets, local street food haunts and beautiful Buddhist temples. Whether it's learning how to whip up authentic tom yum goong or pad thai, visiting an elephant sanctuary or experiencing Thai hospitality in a traditional rafthouse deep in the Khao Sok jungle, get ready for the Thai-m of your life.
Trip: 9-day Essential Southern Thailand
6. Egypt
When I say Egypt, you think Pyramids, right? While visiting bucket-list sites like the Pyramids of Giza and the Sphinx is a no-brainer, there are many magic moments waiting for you in this fascinating country. I'm talking about meeting a traditional perfume merchant to learn about mummification and smelling great for a date, spending the night on a felucca (traditional sailing boat) as the wind pushes you gently down the Nile, or dancing under the stars with Nubian village locals.
Trip: 9-day Essential Egypt
7. Central Europe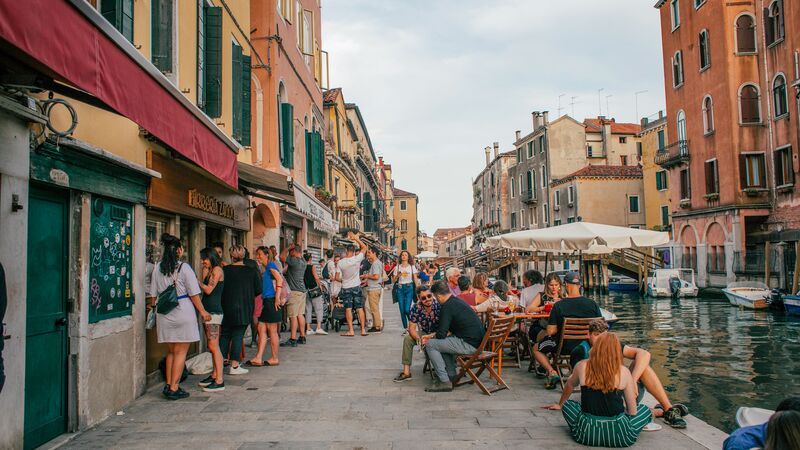 If your birthday falls between June and September (AKA, the European summer), you have even more reason to celebrate your birthday in Central Europe. Ticking off seven incredible countries (Austria, Czech Republic, Germany, Hungary, Italy, Poland and Slovenia – phew), you'll fill up your phone with more medieval squares, hilltop castles and quaint cobblestone canals than you'll be able to post on TikTok – at least not without making your friends insanely jealous.
Trip: 15-day Real Central Europe
8. West Coast USA
Did someone say road trip? Road trips don't get more epic than the USA's west coast. Think camping under the stars in the Grand Canyon, discovering bizarre desert plants and rock formations in Joshua Tree and hitting the trails in Yosemite. But of course, it wouldn't be a west coast road trip without taking a stroll down the Hollywood Walk of Fame in LA, watching a show in Las Vegas or snapping a selfie on San Fran's iconic Golden Gate Bridge.
Trip: 11-day Real LA to San Francisco
9. Borneo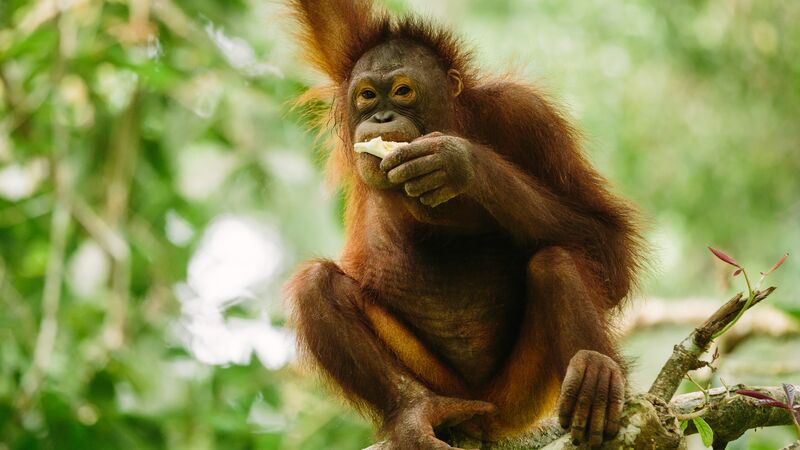 You could spend your birthday in a crowded club with strangers, OR you could be chilling in Borneo's Sabah region with orangutans, proboscis monkeys, slow lorises and (if you're lucky) pygmy elephants. As well as incredible wildlife encounters, you'll also get to hike to the summit of Mt Kinabalu for sunrise, stay with a local family in a village along the Kinabatangan River and experience the frenzy of feeding time at the Sepilok Orangutan Rehabilitation Centre.
Trip: 11-day Essential Borneo
10. Central America
This one's a biggie. You'll cover six countries (Belize, Costa Rica, El Salvador, Guatemala, Mexico and Nicaragua), stopping at heaps of towns and playas (and sipping many cold cervezas!) along the way. Feast on tacos and uncover Mayan history in Mexico, learn Spanish at a local homestay in Guatemala, zip-line through steamy cloud forests in Costa Rica – and so much more. Get ready to be bitten by the travel bug (if you haven't already).
Trip: 46-day Epic Central America
Wherever you decide to spend your 21st, you're bound to have the best birthday ever. Don't fancy anywhere on this list? Check out Intrepid's full range of 18 to 29s trips. An incredible adventure is out there waiting for you!
Feeling inspired?