Dreaming of fjords and frolicking through forests?
When you want to go everywhere (*raises hand*), picking your next travel destination isn't easy. Especially when it's between Norway and Sweden. Both countries are ridiculously beautiful (like take-your-breath-away kinda beautiful) and are home to some of the world's happiest people; this is even more impressive considering how long and dark Scandinavian winters are.
In an ideal world you'd jump on Intrepid's Taste of Scandinavia trip to explore Norway, Sweden and Denmark. But if annual leave or budget allows for only one country, which will it be? We've broken down the top considerations to help you make the call.
Cities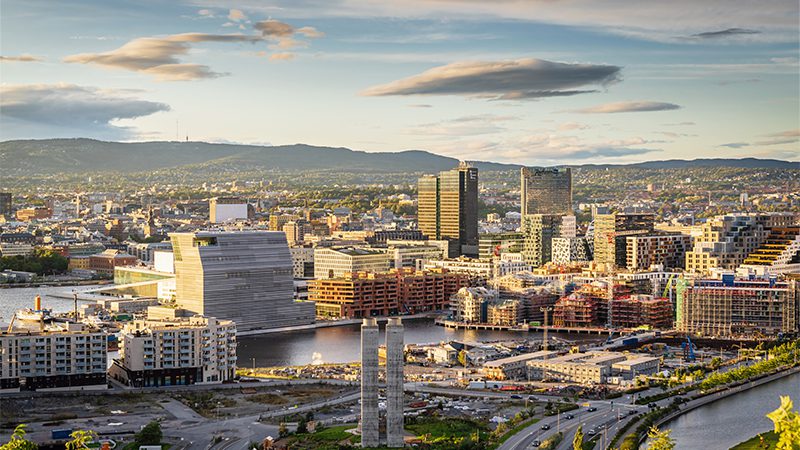 Oslo is smaller and more compact than Sweden's capital, Stockholm, but it packs a punch. It boasts a happening waterfront, loads of quirky modern buildings, an eclectic collection of museums, and a burgeoning coffee and temporary art scene — including Vigeland Park, the world's largest sculpture park.
Norwegians are all about friluftsliv (outdoor living). The city is built on the end of the Oslo Fjord so you're never too far from rugged islands, hiking trails, lakes and mountains. In fact, you'll often see locals carrying their cross-country skis on the metro in winter. You'd probably prefer Oslo if you're an outdoor lover at heart.
But Oslo is just the start. There's also Bergen with its rich history (including one of Europe's oldest harbours), thriving restaurant scene and incredible views. Not to mention the gorgeous city of Alesund with its vibrant Art Nouveau architecture and quaint waterways set against a backdrop of sea and mountains.
Related: Check out some tips to do Norway on a budget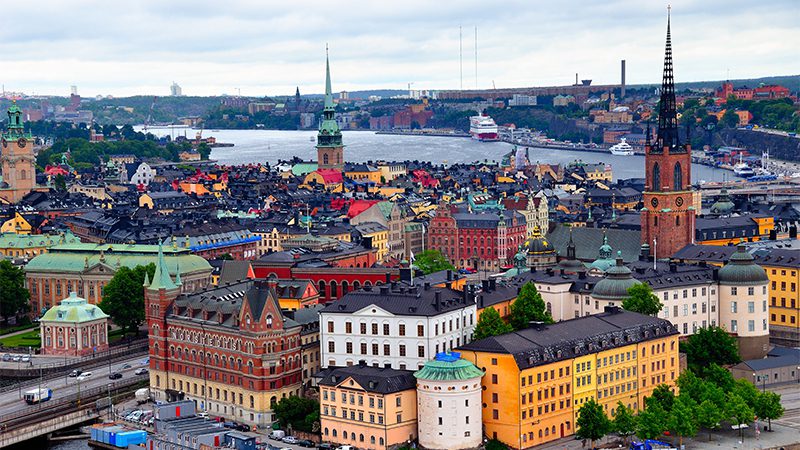 From the country that gave us ABBA and Spotify, it's no surprise that its capital oozes cool kid energy. Stockholm is all about culture and cosmopolitan lifestyle, with restaurants, galleries, bars, shops and museums galore. Built on 14 islands (which are part of the vast Stockholm Archipelago), it's a great city to walk or cycle around; it has even been dubbed the 'Venice of the North'.
Stockholm has more rustic charm than Oslo, with a mix of sleek modern architecture and well-preserved historic buildings, some dating back to the 13th century. The most famous area is Gamla Stan (old town), an open-air museum where you can get lost in winding laneways, admire the colourful homes of the aristocracy and marvel at one of Europe's largest palaces, AKA the Royal Palace of Stockholm. Oslo also has an old town, but Gamla Stan has more grandeur.
There's also Gothenburg with its winding canals, flourishing art scene and lively waterfront. And we can't forget about Malmo with its multicultural markets, fairytale-like castles and modern seaside promenade.
Landscapes
The term' natural playground' is thrown around a lot, but there's no better way to describe Norway and Sweden. No, really, access to nature is a public right in Scandinavia, meaning you can hike, bike, pitch a tent or forage almost anywhere you want. And it's just as well, because they're frequently named among the most beautiful countries in the world.
Norway's landscapes are as wild and dramatic as it gets. It's home to some of the world's most impressive fjords, including the UNESCO-listed Geirangerfjord. Formed over millions of years by glaciers and ice sheets, these deep, narrow waterways give rise to soaring cliffs and provide a breathtaking backdrop for hiking and kayaking.
Norway's mountainous interior is just as spectacular. Nestled between the peaks you'll find vast plateaus and valleys where nature thrives. Norway also has 40 national parks and nature reserves, and arctic tundra in the far north.
Related: 15 photos so beautiful they'll put Norway on your bucket list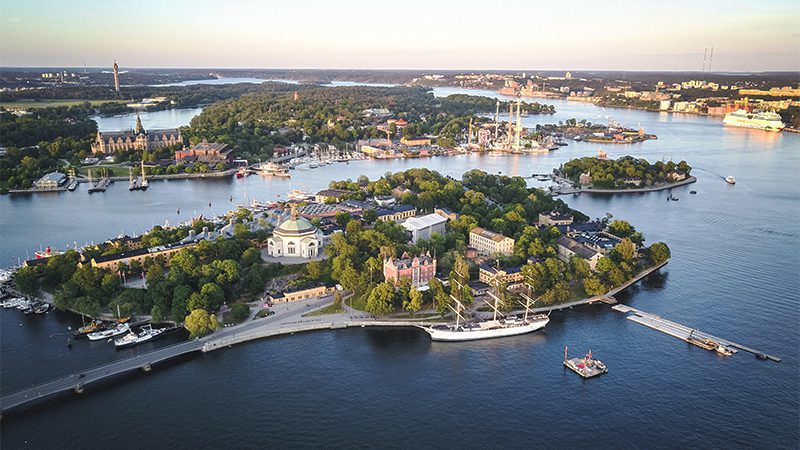 Sweden's landscapes are more enchanting than dramatic. The southeastern regions are primarily flat with rolling hills, forests, farmland and lakes (all 97,000 of them!). The northwest is more rugged with the Scandinavian Mountains stretching from the north to the south, as well as some of the largest untouched wilderness areas in Europe.
Sweden also has over 3,000 kilometres of coastline and one of the world's largest archipelagos (the Stockholm Archipelago), which comprises over 30,000 islands and islets. There are endless opportunities to explore.
Both countries have a lot to offer. Norway is the place to be if you're into mountains, glaciers, and fjords. If forests, lakes and islands are more your jam, you may prefer Sweden.
Related: Why consider solo travel in Scandinavia
Cuisine
As neighbouring countries with strong historical ties, there are many similarities between Swedish and Norwegian cuisine. There's a focus on hearty dishes made with root vegetables, oily fish and meat. They also share a tradition of preserving food using smoking, pickling and fermenting techniques; this was historically a way to ensure families had enough food to survive the harsh winters.
Norwegian cuisine is heavily influenced by the country's abundant fjords and coastlines, so it's more fish-focused. Must-try dishes include gravlax (cured salmon), sursild (pickled herring), torrfisk (dried cod) and Norwegian fish gratin. Other famous dishes include farikal (the national dish of mutton and cabbage), sour cream porridge with cured meat or cinnamon, and brunonst (brown cheese) eaten on a slice of bread or with waffles and jam. You could also try smalahove (sheep's head) if you're feeling adventurous.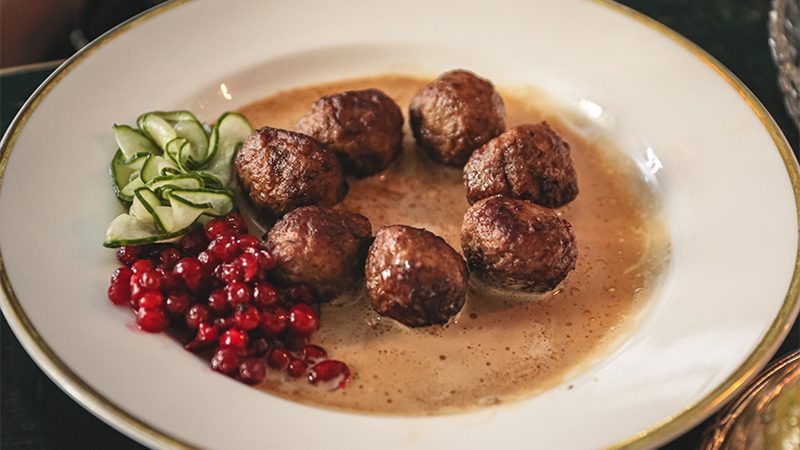 Swedish cuisine includes more pork, beef and game. It's famous for meatballs (which you'll know if you've ever been to IKEA), which are typically served with mashed potatoes, lingonberry jam and pickled cucumber.
Fish is also popular, particularly salmon, herring and crayfish. In fact, the Swedes even host summer crayfish parties complete with crayfish-themed table decor and hats. Other fish dishes include surstromming (fermented herring) which is known for its pungent smell, and raksmorgas (Swedish shrimp sandwich).
However, one of the best things about Swedish cuisine — and culture — is fika. Fika translates to "a coffee and cake break", but it's so much more than that. Fika can be a mini break from work, a way to catch up with a friend, a networking activity… in other words, it's a social institution.
Some companies even add a clause in employment contracts to entitle staff to fika. A traditional fika spread comprises seven types of cake, cookies and pastries. Needless to say, Sweden's patisserie game is strong; some would even argue it gives the French a run for their money.
When to visit
If you're reading this blog, you're probably not looking for guaranteed sun. Spoiler alert: you won't get that in Scandinavia! Norway and Sweden share a similar climate with long, cold winters and short, mild summers. The best time to visit depends on what you want to do.
Unless you're into winter sports, summertime (June to August) or the shoulder months of May and September are when these countries shine. The weather is warm, nature comes alive and there are extended daylight hours to explore. If you head north above the Arctic Circle between May and July, you may even experience a phenomenon known as the midnight sun, when the sun remains visible throughout the night.
Summer in Scandinavia is a big deal. In fact, there's a whole festival called Midsummer dedicated to it; it takes place on the solstice in June. But Sweden has one up on Norway here. Midsummer in Sweden is a national holiday and the celebrations are big. Locals gather to eat lunch in the garden, dance around maypoles wearing flower crowns, and sing folk songs over a glass (or two) of snaps. (Where do I sign up?)
If the Northern Lights are on your bucket list, you'll be glad to know you can see them in both countries. They can be seen all over Norway and Sweden, but the further north you go (ideally above the Arctic Circle), the better your chance. September to March is the best time to see this natural wonder when the night skies are very dark.
The verdict
Norway might be the better choice if you're looking for epic landscapes and outdoor activities. But if you want a mix of city life and outdoor adventures, Sweden could be the way to go.
Keen for a Scandinavian adventure? Check out Intrepid's range of trips in Sweden and Norway.
Feeling inspired?