Although being half-Swedish might make me a little biased, the lure of Scandinavia is irresistible to most.
After travelling around Scandinavia since the age of 14, I have built a comprehensive list of the unmissable places that can be found in the Nordic countries.
The collection of the most beautiful and socially progressive nations in the world sound almost too dreamy to be true, but the blue-skied utopia is very much real. And as the transatlantic Norwegian Air deals make Scandinavia more accessible than ever, more and more North Americans are attracted to the collection of countries that take the fjords and feminism all in their stride.
For those who are wanting to see some ethereal natural wonders without feeling too out of their comfort zone, Scandinavia is the ultimate destination for solo travellers.
(Note: For the purpose of this blog we'll be taking a look at Iceland, too – but have no fear, we all know that the country flits in and out of the definition of a Nordic nation.)
The power of safety
If you're entering your first solo travel mission far away from home, Scandinavia is a safe – yet somewhat expensive – bet. I feel safer in Scandinavia as a woman than I ever have in the UK.
While Iceland ranks as the most equal country in the Global Gender Gap index, Norway, Finland and Sweden follow closely behind – and it's been that way since 2006. And as we women know, a more equal society creates more empowered, confident and safe women.
For those who cannot afford the luxury price tag of an all-female retreat to the Finnish SuperShe island, take advantage of the bike-friendly capitals in Scandinavia, particularly found on the cycle-friendly bustle of Copenhagen.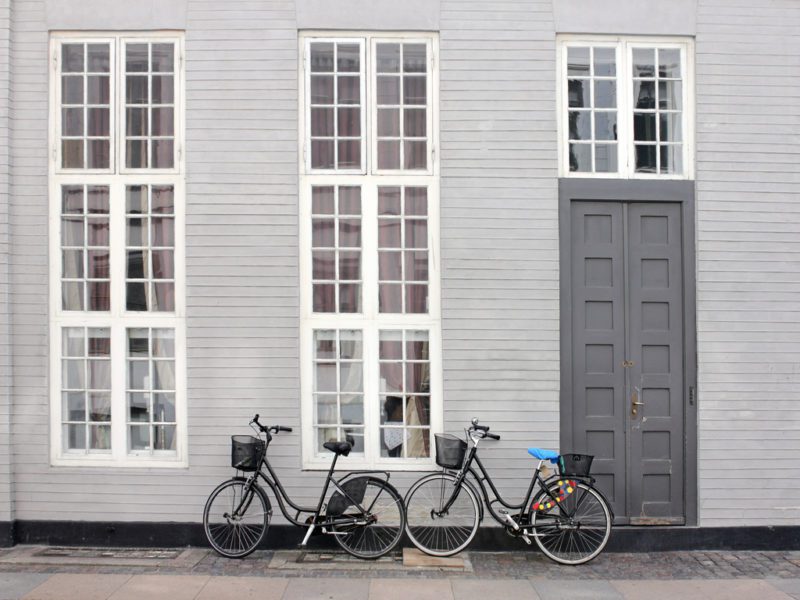 Sweden is one of the few countries on the planet where I've never been catcalled – and as most travellers know, that's a rare accolade to celebrate.
READ MORE: STOCKHOLM VS COPENHAGEN: WHICH ONE SHOULD YOU VISIT?
Food doesn't always have to cost an arm and a leg
Travellers on a budget can relax a little once they enter the confines of Stockholm. What surprises most visitors in one of the most expensive capital cities in the world is that food can still be somewhat affordable if you're familiar with the younger areas of the city, such as Södermalm, shrouded in art, highly affordable vintage shops and surprisingly acceptably priced eateries.  
Herman's vegetarian restaurant overlooking Sodermalm is an absolute must-visit – even the most devout of carnivores will not feel wanting from this all-star vegan buffet. For around $13 a person not only do you get one of the most wholesome and delicious all you can eat experiences of your life, but an unmissable view of the Söderström river.
In Copenhagen, head to the Meatpacking district for a cheap(er) bite to eat. In the lesser-known Grey District, you'll be able to find divine roast pork sandwiches for just 45 DKK (around $6). While you're there, head to Warpigs for some truly amazing beer.
READ MORE: HOW TO BUDGET TRAVEL IN SCANDINAVIA
It's not just Copenhagen who knows what it's offering ale-wise (Evil Twin and rival brewery Mikkeller are absolute musts). Craft beer lovers after a less quintessentially Swedish foodie experience can head to Omnipollo in the same district. Omnipollo – which is one of the most forward-thinking independent beer brands in Scandinavia – also sells $15 large pizzas with flavour combinations as landmark as their ales. Who knew kimchi could work so well on a pizza?
For some really fast and furious takeaway options on a budget in the country, look out for Max. This fast-food joint operates as Scandinavia's alternative to McDonalds, and still counts as providing *some* cultural immersion when you're on the go.
VISIT STUNNING SCANDINAVIA ON A SMALL GROUP TOUR WITH INTREPID TRAVEL
The queer scene
While being bisexual has meant that I've had to travel around some places watching my back, this threat is practically non-existent in Scandinavia. While the group is home to one of the most LGBT+-inclusive countries in the world, the likes of Sweden and Iceland actively invite queer travellers to sample their best work.
SUBSCRIBE TO INTREPID'S NEWSLETTER FOR TRAVEL TIPS, COMPETITIONS, GIVEAWAYS & MORE
Although Yaki-Da doesn't brand itself as an LGBT+ venue specifically, it tends to host the city's most bright and exciting faces on a Friday and Saturday night. No-one cares about where you're from or who you've come with (or without) – just simply whether or not you're willing to dance from everything from Drake to All Saints in the open ambience of a roof terrace, regardless of the weather.
Oslo's innovative take on queer spaces comes into force in the form of Gay Guerrilla. Although the elusive group no longer have a Facebook page, it's worth tracking down what bars the group of LGBT+ people will invade in a bid to create more inclusive heterosexual spaces. Time your trip to ensure you're there for the first Friday of the month to catch the group in action.
If anything, as a woman who loves women I often find that LGBT+ spaces focus on entertaining gay men above and beyond the rest of the remit. For queer women who want to party in style, head to Bitter Pills in Gothenburg in the edgy district of Hornstull, which is lesbian-run and boasts some heavenly Korean food to boot.
I know that we're all a little bit more than our partying credentials, so if you find yourself in need of some pack-a-punch Scandi queer history, consider Copenhagen's LGBT Historical Walking Tours. Queer author and Danish legend Bjarne Henrik Lundis puts on these English-spoken tours upon request, so do get in touch with him if it piques your interest.
Get outdoors
Whatever part of Scandinavia you travel in, one aesthetic aspect remains consistent – there is a beautiful abundance of nature that is ideal for the solo traveller.
Veering away from the more expected offerings of Lapland – where several of the nations intersect at the entrance of the Arctic Circle – the countries boast some of the most tranquil summer spots for respite available on the planet.
On a budget? Hop on a bike and visit some of the national parks and lakes on offer. The lakes in Copenhagen's Nørrebro are one of the most-packed spots with people hanging out in groups or just reading a book while relaxing by the waterfront. If you prefer a maritime haunt, journey through the Stockholm Archipelago by ferry and take a trip around the Moderna Museet to see some of the best art in Europe.
READ MORE: 5 REASONS WHY FINNISH LAPLAND SHOULD BE ON YOUR BUCKET LIST
And if you prefer to get behind the wheel, Norway's Atlantic Road is an unmissable experience. Although a beautiful journey (and even better when someone else is driving), this is not a trip for the travel sick. Tempestuous waves crash over the road's formation when the weather gets fiery.
It's worth noting that Scandinavia's saunas do not look to kindly on wearing any clothes while in the facilities. I have been chased out of saunas in Sweden, Iceland and Norway for entering a sauna in swimwear. Many Scandis believe that clothing pollutes the steamy air. Horrified by the prospect? Stick to the Blue Lagoon hot spring in Reykjavik, or Krossneslaug in the northern Westfjords as an alternative. Finland's Löyly Sauna is said to provide the premier sauna experience, and also features a restaurant and resides in an installation that overlooks the Baltic sea.
READ MORE: WHY ICELAND IS THE DREAM DESTINATION FOR SOLO ADVENTURERS
For the first-time long-haul solo traveller, this could not be a safer place to enjoy some lands where progressive social liberalism and nature collides. For those without any language skills to their name, breathe easy knowing that you can navigate these countries with your first language to hand.
Get saving your cash and get your walking boots – you're about to experience some life-changing solo travel in Scandinavia.
Ready to explore this stunning part of the world? Check out Intrepid's range of tours (that are perfect for solo travellers!) in Sweden, Finland, Norway, Denmark and Iceland.
—
(Image credits from top to bottom: Intrepid Travel x4, Jasmine Andersson, Intrepid Travel x3.)
Feeling inspired?