Scandinavia is so hot right now.
The mysterious lava-laden escapist wonderland of Iceland is luring more travellers than ever before, while Nordic Noir TV series have piqued global interest in various Scandinavian cities and towns. If you're seeking nature or nightlife, you're likely to venture into Stockholm (Sweden) and Copenhagen (Denmark) as part of your exploration – but if you only have time for one city, which is the best for you?
That all depends on whether you're a stylish nature lover who likes security and convenience, or a hipster cyclist who likes beer tasting over a candlelit dinner…
So Stockholm vs Copenhagen, which one is better to visit?
Historic centres and sights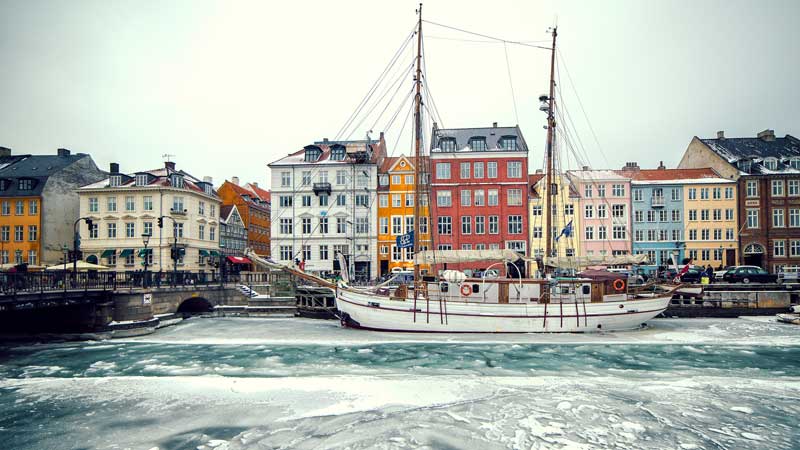 Stockholm's Old Town is Tourist Central but has cute laneways and side streets to explore, and is close to many of the city's free museums and galleries. Copenhagen has not-so-hot Slots (castles), a parliament area that will only thrill die-hard Borgen fans and Pusher Street in Freetown Christiania, which is more creepy than hippy. You can knock off a lot of these sights by cycling in and around them, but no need to linger.
Winner: Stockholm
Aesthetics
Stockholm is the stylish stunner; Copenhagen is the earthy soul you need to get to know.
Winner: Stockholm
Mood
Copenhagen is the city of hygge (pronounced 'hoo-gah'), a Danish word that roughly translates as cosiness. This often is achieved by setting dinner tables with candles, a sure-fire way to create a relaxing atmosphere.
Winner: Copenhagen
Food
Whether it's eating felafel in a Norrebro graveyard (yes, this is a thing) or wine-matching at a new Nordic restaurant like Relae, Copenhagen has evolved into a foodie hotspot. If in doubt, just try one of the many restaurants in Vesterbro's meatpacking district or a smorrebrod (Danish open sandwich) at Torvehallerne Market. Stockholm is good for food-lovers too, but I'm still a bit confused by what Swedes eat after a night of drinking: tunnbrodsrulle, a flat bread filled with sausage, mashed potato, mustard, lettuce and shrimp salad.
Winner: Copenhagen
READ MORE: HOW TO BUDGET TRAVEL IN SCANDINAVIA
Beer
There are some sweet spots for beer tasting in Stockholm, namely Sodermalm's Beerdog Brewery and Omnipollos Hatt. But the strong presence of Mikkeller in Copenhagen gives this city the edge. Sample (less expensive) half-glasses of a wide range of tap beers at Warpigs, Fermentoren and two Mikkeller bars.
Winner: Copenhagen
READ MORE: HOW TO FIT IN WITH THE LOCALS IN COPENHAGEN
Fashion
This is a tough one – I gravitated towards Copenhagen for menswear, but there seemed to be more appealing options for women in Stockholm, plus it's the home of denim geniuses Acne Studios and Cheap Mondays. For both cities: why all the black and grey, all of the time?
Winner: Stockholm
Art and design
Another close call. The must-see gallery in Stockholm is its centre for contemporary photography, Fotografiska. But Copenhagen is home to the Danish Museum of Art & Design and, if you have time for a day-trip, the 1950s modernist haven of Louisiana Museum of Modern Art.
Winner: Copenhagen
Day trips

The best day trip from Copenhagen is the aforementioned Louisiana Museum, but in Stockholm, you're spoiled for choice. It takes less than half an hour to get to the lake of Saltsjobaden or the tranquil gardens of Djurgarden, or you can go further and explore one of the many islands that make up the second largest archipelago in the Baltic Sea.
Winner: Stockholm
Getting around
From the frequent trains running from artwork-adorned metro stations to the convenient bus routes winding in and around the city, Stockholm has nailed its public transport system. If you choose Copenhagen, however, you can join in with over half the city's residents who choose to cycle everywhere; little wonder it consistently tops the lists of the world's most bike-friendly cities.
Winners: Stockholm (public transport), Copenhagen (cycling)
—
Can't choose? See both and a whole lot more on our 22-day Complete Scandinavia trip.
Feeling inspired?