The Nordic region is notoriously expensive, and Oslo is no exception to the rule. Deutsche Bank has even named it the most expensive city in the world to get a beer.
But the capital of Norway is still well worth a visit. With recent updates like a brand new waterfront precinct and a burgeoning coffee scene, as well as the city's close proximity to the spectacular Norwegian fjords, it's definitely worth spending some time in town. Before you book your trip, prepare yourself (and your wallet) and discover Oslo's great niches, like modern art and architecture and a seriously different range of museums, like the Armed Forces Museum, a miniature bottle museum and the International Museum of Children's Art.
Know the NOK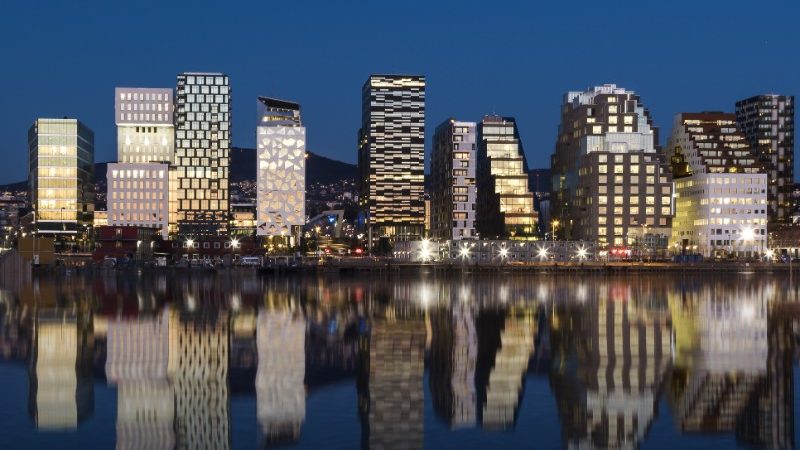 The Norwegian krone (or NOK) can be a tricky currency to convert, in more ways than one. Not many exchange places carry it, so it's difficult to bring some with you. But it's also hard to gauge what you're really spending, when even fast food chains are expensive. The best thing to do is exchange your money once you arrive in Norway, or use a foreign cash card, then get a feel for the krone as quickly as possible so that you're less likely to get caught out paying more than you should. Then, set a realistic budget and some basic rules for yourself, like walking instead of catching taxis, buying groceries and simple meals instead of splashing out on cafés or restaurants, and planning ahead for nicer meals.
RELATED: HOW TO TRAVEL ON A BUDGET IN SCANDINAVIA
How to get around
Thankfully, Oslo is really easy to get around using public transport and walking. But you'll need to know what to do from the moment you land at Oslo Airport, which is just under 50 kilometres from the city centre. Don't be tempted to get a taxi; it'll set you back about 800 NOK ($125 AUD).  Catch the train instead; it takes just 20 minutes. There are two options: Flytoget, the Airport Express train (which is actually not express at all) is double the price of Oslo S, the standard local train that does the same route, which is around 80 NOK or about $12 AUD. When you get to the train station at the airport, the Oslo S ticket machines are right next to the Flytoget ones, so make sure you read the signs properly before buying tickets.
Once you're in town, you can easily get around by foot; it's the best way to see the waterfront areas such as the Aker River and Tjuvholmen, where the sculpture park is. The holy grail for the Oslo traveller is the Oslo Pass; not only will this give you access to 30 of the city's best museums and attractions, it also includes local trains, buses and boats. You can choose from a 24-, 48- or a 72-hour pass, with prices ranging from 395-745 NOK (about $60 to $115 AUD). Grab your pass online or from the Oslo visitor centre; it's also available from a selection of hotels, hostels and camping sites.
RELATED: EXPLORE NORWAY ON A SMALL GROUP ADVENTURE WITH INTREPID
Eating and drinking
This is what really gives Oslo its high price tag – food and drinks. Typically, a meal for two at a mid-range restaurant will set you back around 800 NOK, or $125 AUD.
Head to the streets Grønland, Grønlandsleiret and Torggata for some cheaper food options. The Mathallen foodhall has been named one of the top three foodhalls in Europe and is a great way to experience a range of local restaurants under one roof.
Reindeer and seafood are commonplace on menus. You won't be missing out on much if you skip the reindeer, but seafood in Norway is fresh and good quality. Lefse is a sweet flatbread that comes rolled or cut up, perfect for a quick snack and available from bakeries and grocery stores.
Oslo isn't really known for its buzzing nightlife, which is actually a relief for your wallet. So if you'd like to have more than a glass or two, make the most of duty free shopping prior to arrival.
Sights to see
As mentioned, Oslo has a pretty eclectic collection of museums, from the well-known Edvard Munch Museum, to the Nobel Peace Centre and the popular Viking museum; entry for these are all included in the Oslo Pass. There are also a number of free attractions such as the Vigeland Sculpture Park, Akershus Fortress, and the stunning Norwegian National Opera and Ballet by the harbour. With such a huge range of unique museums, Oslo is a great destination for curious travellers who think they've seen it all, or when you need to cater to a lot of different tastes.  A lot of the city's museums are situated in Bygdoy, a peninsula to the west of the city. During the warmer months, this is a great area for hiking and biking (bike hire is available on site), or relaxing on the beach.
RELATED: NORWAY FOR NATURE LOVERS – 5 OUTDOOR EXPERIENCES TO TRY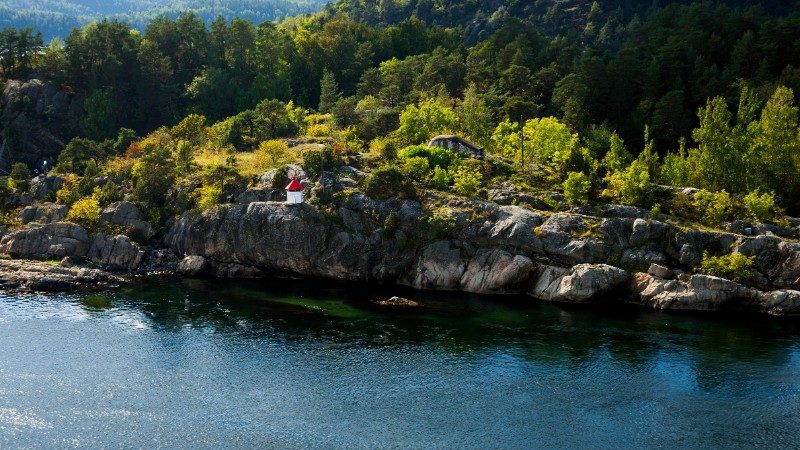 If in doubt in Oslo, stick to using public transport and utilising the many free attractions – and you won't end up looking like Munch's The Scream.
Explore Norway on an Intrepid small group adventure. 
Feature image by Oliver Cole on Unsplash.
Feeling inspired?