Because sometimes the hardest part of travelling is choosing where to go...
If you're anything like me (and have an ever-growing bucket list), then it's not easy choosing where to travel next. Especially when it's between Japan and China. Both countries are steeped in history and boast incredible landscapes, world-class cuisines and more adventures than you can poke a chopstick at. Sigh.
If you've hit a brick wall, fear not. We've put together a handy guide comparing all the top considerations to help you out – we're talking culture, food, cities, landscapes and weather. Failing this, you can always flip a coin.
Culture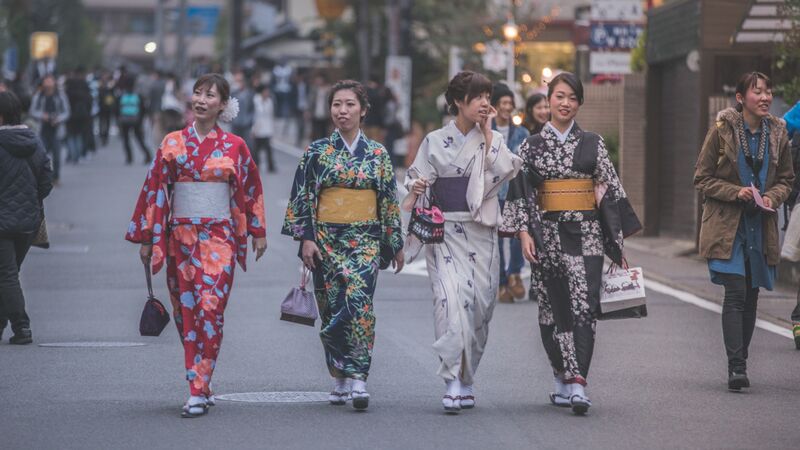 Japanese culture is a fascinating mix of old and new. On the one hand, there are thousands of years of traditions influenced by Shinto, Buddhism and Confucianism, but on the other is a trailblazing society setting trends in tech, fashion-forwardness and architecture. Sleek bullet trains whoosh past centuries-old temples and tea houses, and you might see geishas using state-of-the-art vending machines selling everything from lettuce to lobsters (only in Japan!).
Although the younger generations continue to push the cultural boundaries, social harmony is the pillar of Japanese society, and traditional values like saving face, humility and respecting your elders are just as important today. Ancient Japanese philosophies are also integrated into daily life, including ikigai (reason for being), omotenashi (providing impeccable hospitality without expecting anything in return) and kaizen (continuous improvement).
As one of the world's oldest civilisations, China has an intriguing history of dynastic rule and ancient cultures influenced by Confucianism, Taoism and Buddhism. Relics of China's dynastic past are littered throughout the country, including the iconic Great Wall and the Forbidden City. China has also gifted the world with many cultural riches including martial arts, Chinese medicine, kungfu, tai chi and Chinese calligraphy.
With 56 ethnic groups (the largest being the Han), modern Chinese culture is rich and complex. Though China continues to grow and change at a rapid pace thanks to a booming economy, centuries-old philosophies are interwoven in daily life – including the theories of the five elements and yin-yang – and traditional values such as family, social harmony and loyalty remain at the heart of society. This contrast between the ancient and the modern is particularly strong in cities like Shanghai where giant skyscrapers loom over traditional lilong houses.
Food
Japan brought sushi, ramen and tempura to the world (and for that, I'll be eternally grateful), but there's so much more on offer. Japanese cuisine is renowned for its fresh, seasonal produce and meticulous preparation. Most dishes comprise rice or noodles, a few side dishes and soup. Meat is a popular ingredient, though seafood is where Japan shines (hello, sashimi). Popular dishes include unagi (grilled eel), takoyaki (octopus dumplings), karaage (Japanese fried chicken), yakitori (meat skewers) and shabu-shabu (Japanese-style hot pot).
Feeling thirsty after all that soy sauce? Quench your thirst with a cold beer or glass of sake. Or swap your morning coffee for a matcha latte or antioxidant-packed green tea. Tea is a big deal in Japan, and if you attend a traditional Japanese tea ceremony you'll never look at a cuppa in the same way again.
GO ON A REAL FOOD ADVENTURE IN JAPAN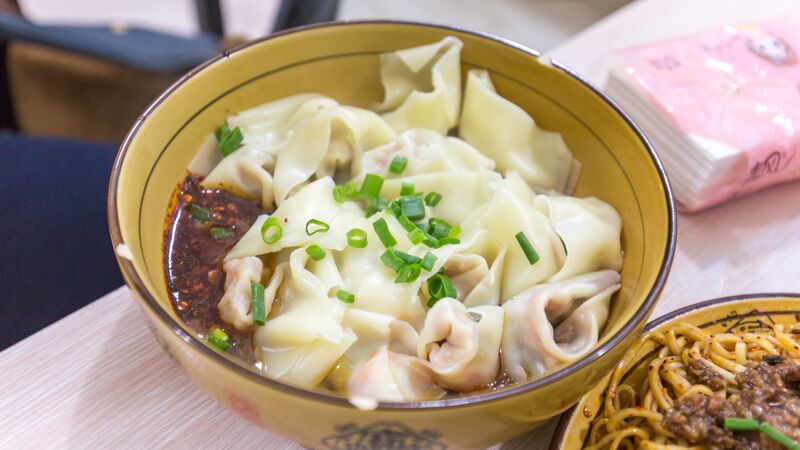 China is massive – and so nearly every region has its own cooking style. Generally, Chinese food tends to be heavier than Japanese with more spices, chilli and oil. It's also meatier with lots of beef, pork and duck, though seafood and tofu are also popular. Famous dishes to try include kung pao chicken, Peking roast duck, Mapo tofu and char sui. A word of warning: it can be hard to find vegetarian and vegan food in China, but it can be done.
If you like it hot, then Sichuan is calling your name. This province is known for the fiery, sweat-inducing Sichuan pepper, which, according to ancient Chinese medicine, helps the body to expel dampness and prevent disease. You'll definitely sweat after slurping on a Sichuan hot pot!
If you need to quench your thirst after all that pepper, try a refreshing beer (Snow and Tsingtao are two of the most popular brands), a baijiu cocktail or a glass of mijiu (a sweet, slightly bitter wine made from glutinous rice). Stay hydrated throughout the day with green, white or black tea – like Japan, tea is an integral part of Chinese culture.
GO ON A REAL FOOD ADVENTURE IN CHINA
Cities
It's impossible to deny the allure of Japan's cities – even if you're more of a nature lover than an urbanite. Tokyo is known as one of the coolest cities in the world with a fusion of futuristic technology and ancient landmarks. Get lost in the neon-lit streets, sip matcha in a quirky café in Harajuku or scramble your way through the famous Shibuya Crossing.
If you're looking for culture, head to charming Kyoto to discover hundreds of colourful shrines and temples, relax in serene gardens and walk through Gion, Kyoto's famous Geisha district. To get under the skin of Japan, head to Matsumoto to explore impressive castles, traditional storehouses and amazing soba noodles. History buffs should also go to historic Hiroshima to discover its shrines, peace parks and sizzling food scene.
China has some of the oldest and biggest cities in the world. They might be crowded and chaotic, but they're littered with landmarks that reveal China's fascinating past. For culture, head to the sprawling capital of Beijing to visit seven UNESCO World Heritage sites, wind through a labyrinth of hidden hutongs, stroll along a section of the Great Wall and watch a dazzling Chinese opera show.
There's also the frenetic Shanghai with its intriguing blend of cultures and architecture (think art deco buildings and lantern-lit canals hidden among towering skyscrapers). Enjoy the city's eclectic food scene, see the Tudor mansions of the famous Huaihai Road or take a short train ride to Xitang – a charming water town that was once a hub for 19th-century trade.
Landscapes
Japan has been blessed by Mother Nature in many ways with a diverse landscape of towering peaks, dense forests and pristine coastline. It's also home to more than 100 volcanoes, including the majestic Mt. Fuji, due to its location on the Ring of Fire. Even in major cities like Tokyo and Osaka, you're only ever a short train ride away from a beautiful nature escape.
If you like hiking, tackle one of the many trails of Mount Takao or head to Arashiyama Bamboo Grove in Kyoto to walk among towering bamboo. For water-based pursuits, cruise through the stunning Takachiho Gorge in Miyazaki or soak in Hokkaido's mineral-rich onsens. It's also worth visiting Miyajima Island off Hiroshima to meet some of its four-legged residents (spoiler alert: they're deer).
HIKE, BIKE AND KAYAK THROUGH JAPAN
China is the third-largest country in the world and so the landscapes are incredibly diverse. In fact, China is a 'megadiverse' country with over 550 species of mammals, 1200 species of birds, 31,000 types of flora and 27,000 species of fungi. From beautiful wetlands to vast plateaus, and sweeping deserts to cascading rice terraces, there are breathtaking scenes to explore in every province.
Make your way to Guilin to admire karst hills from the picture-perfect Li River, witness the remarkable colours of the Rainbow Mountains in Zhangye Geopark, hike to the Golden Summit of Mount Emei to stand above the clouds or discover the floating peaks of Zhangjiajie (you might even recognise this scene from the iconic movie, Avatar).
RELATED: 6 SURREAL LANDSCAPES TO EXPLORE IN CHINA
Weather
When it comes to weather, Japan has it all. Most regions sit in a temperate climate zone with four distinct seasons. There's never a 'bad' time to travel to Japan, but spring (March to May) is one of the most popular seasons when the stunning cherry blossoms are in full bloom. There's no sight quite like it!
September to November is also a fabulous time of year when the landscapes turn red, orange and gold with autumn foliage. Winter is mild in places like Osaka and Tokyo which get a light dusting of snow, while northern Japan gets dumped with powder – this means one thing: hit the slopes! Winter is the quietest time of year, but perfect if you want to explore the usually busy streets in solitude. Plus, a piping hot bowl of ramen hits differently when it's cold outside.
With so many climate zones, the weather varies a lot in China. Depending on when and where you visit, you might experience intense heat and humidity in summer and thick blankets of snow in winter. China's northern regions have hot, dry summers, while destinations along the eastern coastlines and in the south are more humid. Snow is possible in winter in many regions, but especially in the northern reaches.
Hiking and outdoor activities are best in summer and autumn, though tourism usually peaks between June and August so bear this in mind if you want to dodge the crowds. Winter is the low season, but it's a fantastic time for cultural festivals with the Harbin Ice and Snow Festival and Chinese New Year. For mild weather and smaller crowds, a shoulder month like October or May might suit.
RELATED: BEST TIME TO VISIT CHINA
The verdict
This one's a solid draw. Both destinations promise to deliver with delicious food, culture, history and breathtaking landscapes. Japan is smaller than China and so it might be easier to cover more ground and experience more culture in a shorter space of time, but you're bound to have an unforgettable adventure no matter which country you choose.
Feeling inspired? Check out Intrepid's small group tours in China and Japan.
Feeling inspired?