You've conquered the Inca Trail and now you're left with the mountain high and a deep sense of satisfaction… oh, and that feeling your legs have turned to jelly.
There are a few things you can do to help those tender muscles after days of hiking steep inclines to reach the mighty Machu Picchu. Here are five top tips to keep in mind:
1. Keep moving….
Sounds crazy, right? But some light walking in the days following the hike will really help with recovery. On the last day of the trek, remember to let your body cool down by slowing the pace as you arrive at your destination. Hopefully, this will make it a bit easier to get out of bed the next day.
RELATED: HOW TO PREPARE FOR YOUR TREKKING ADVENTURE: OUR 10-STEP TRAINING GUIDE
2. Stretch it out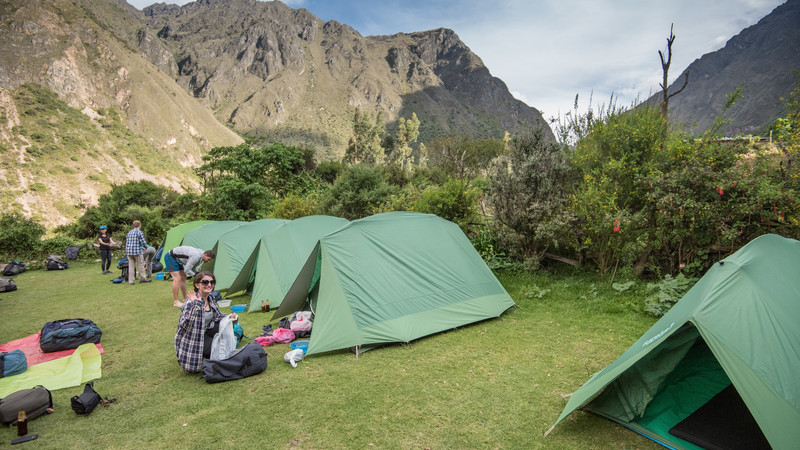 You know when sports coaches tell their players to stretch properly before a game? The same applies to pre- and post-hikes. Whether it's touching your toes at dawn in your sleeping bag or doing a few downward dogs, stretching daily can go a long way (even if your fingertips won't).
EXPLORE INTREPID'S RANGE OF SMALL GROUP ADVENTURES TO MACHU PICCHU NOW
3. Keep hydrated
Being in cooler weather, you may not feel as thirsty but it's very easy to dehydrate. Drink plenty of water and add a rehydration tablet to your water bottle. It helps if you pick a brand with a pleasant taste to encourage you to drink more.
SUBSCRIBE TO INTREPID'S NEWSLETTER FOR TRAVEL TIPS, STORIES, OFFERS, GIVEAWAYS & MORE
4. Eat a hearty meal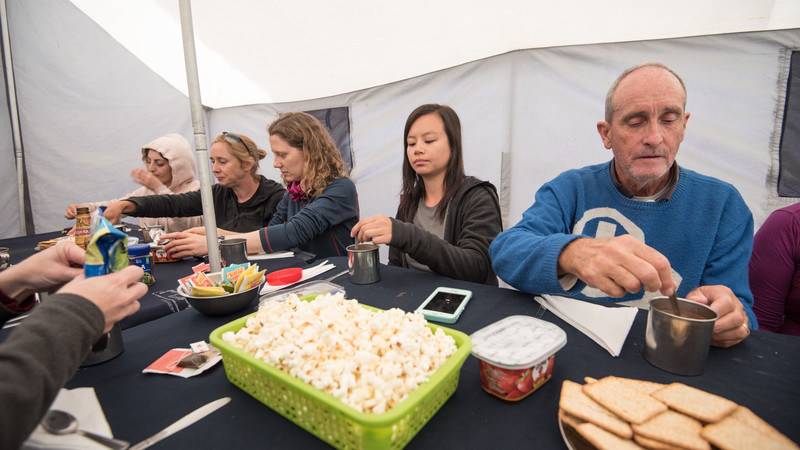 Peru is gaining international recognition as a foodie destination, so you've got plenty of refueling options at the end of the trek. It's easy to find a nutritious meal to fill your belly. You could try an alpaca steak, order the unofficial national dish of ceviche, or slurp up a big bowl of quinoa soup (it's a super food). You might really want to celebrate by adding a Peruvian classic – a Pisco sour to that order. Although, you can expect to be very well fed by a trained chef during your hiking and camping trip along the trail.
RELATED: EAT UP! A TYPICAL MENU ON THE INCA TRAIL
5. Don't forget to chill out
You've made it to the end of the trek. Nice work! When you get back to town, treat yourself to a remedial massage or head to a sauna; your muscles will thank you for it!
Thinking about heading to South America? Check out Intrepid's range of small group adventures now.
All photos by Patrick O'Neill. 
Feeling inspired?