Family travel often gets a bad rap. People think it's all chasing your naked toddler through a hotel lobby while it screams for chocolate, or being stuck in a Winnebago watching Finding Nemo so many times that you develop an urge to exterminate all marine life. But it doesn't have to be that way.
At it's best, family travel is probably the most rewarding thing you can do together. Nothing makes memories better. Nothing teaches the kids more. And, with the right planning and the right trip, it's not even hard (gasp!). Here are the top family travel myths, debunked by us.
1. It's more stressful than a full shop at Costco
This is the big one. People often think, 'How can we take the barely controlled chaos that is parenthood and recreate it in a tropical setting? It'll be madness, madness I tell you!' The good news is, there are a few things you can do to eliminate on-the-road stress. The first is to book a family tour, instead of planning everything yourself. You'll have the advantage of a pre-set itinerary, a local guide to sort out the logistics, and other families to distract the kids and keep them happy. It all comes down to organization: plan for the little details. Flight transfers, check-in and check-out times, hotel kids' facilities, rooming options (for independent teens) – the fine details helps make a family vacation run smoothly.
2. We'll have to tap into the kids' college fund
Okay, if you're planning a solo family jaunt across Western Europe for five weeks, then yeah, it'll cost you. But there are a bunch of ways to make family travel more affordable. Buy your flights seasonally to save on airfares, and keep an eye on aggregator sites like Hotels.com and Expedia for deals and discounts. Travel on a group tour if possible – tour operators (like Intrepid) can get lower accommodation and transfer rates because they book so many families each year; take advantage of their connections. Don't forget 'roughing it' options like camping too – it'll get the kids closer to nature, and you can even rent camping gear from the more established sites.
3. My children only like resorts
Getting the kids to appreciate life beyond the pool is a tricky one. On our family tours we only select hotels and guesthouses that have good child-friendly policies (and ideally a pool or Kids Club to keep the little ones entertained), but it's really once you leave the resort that the magic happens. Pick the right adventure and the kids could be snorkeling over sunken cities in Turkey, learning ancient Egyptian history at Abu Simbel or learning survival skills from the Bushmen of the Kalahari. Push their boundaries a little and you'll be surprised by how excited and absorbed they can become in the world around them. In fact, studies have shown that kids aged between four and ten retain an obscene amount of info, so this is the age to expose them to as much as possible. They'll thank you later.
4. The world is a dangerous place for kids
Obviously safety is a big concern for many parents, and it's something we never take for granted on our trips. Common sense is your best protection on the road, but it goes hand in hand with open-mindedness. It's easy to assume that certain destinations are inherently 'dangerous', but on a well-planned group tour, with the right guide and the proper precautions, there's no reason you can't enjoy absolute peace of mind in Africa, Eastern Europe or certain countries in the Middle East. Obviously there are certain basic precautions you can take while on the road too, especially if you're traveling with older children: institute a 'buddy' system for when the kids are out and about, give them cell phones with local SIM cards so they're always on-call and arrange designated meet-up spots and times.
5. You have to plan three years in advance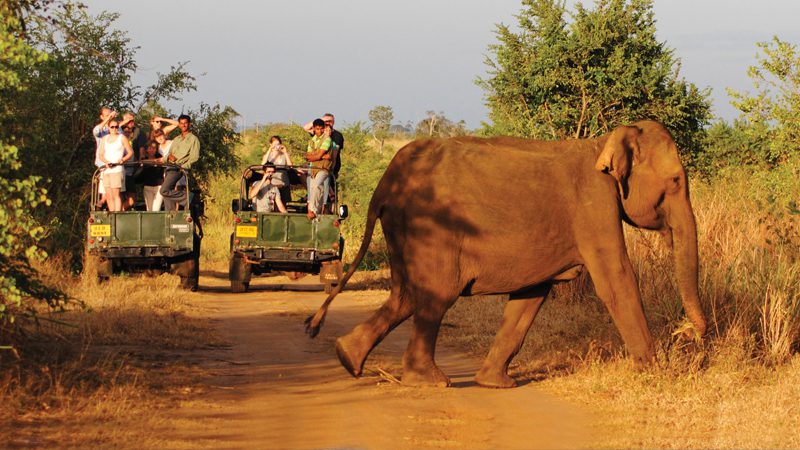 If you're organizing your own trip, it does help to get started well in advance. But another advantage of group travel is the ability to simply book the tour, and flights, and then head off with only a month or so's notice. Definitely a help when school holidays are around the corner! The main thing to consider is visa restrictions, some of which take a few months to fully process. Make sure to read up on each country's visa rules well in advance of travel. It's also important to keep an eye on everyone's passports – there's nothing worse than getting to the departure lounge only to find Dad's passport expired last year…
6. My partner and I will get zero alone time
Family trips should be a time for couples to reconnect too. The kids will take up a lot of everyone's time (it comes with the territory), but there are ways to get a little distance. Kids Clubs at hotels are every parent's boon, of course, but the beauty of family group adventures is that you'll travel with several other families at the same time, giving the kids a ready-made network of instant best friends, not to mention other parents and a Leader who can help shoulder the 'supervision' responsibilities. Which gives you more time to relax, unwind and soak up a destination with your partner. Family travel shouldn't be hard – that's our motto.
Need a break? Check out our family-friendly adventures and take the hassle out of an overseas vacation.
Feeling inspired?