The Eyre Peninsula ticks all the boxes for an ocean-meets-outback adventure.
The Eyre Peninsula is one of Australia's hidden gems. Boasting some of the county's most gorgeous beaches, rich First Nations culture, world-famous seafood, abundant wildlife, and stunning outback landscapes drenched in millions of years of history, the Eyre Peninsula could be the perfect place for your next Aussie adventure. The best part? You won't need to share the trails, beaches and views with throngs of tourists.
Here are some top picks of places to visit, activities to do and local food to eat when you visit the Eyre Peninsula.
1. Hit the beach
The Eyre Peninsula is home to some cracking beaches. Think long stretches of chalk-white sand and azure waters that beg you to take a dip. Compared to New South Wales and Queensland (looking at you, Bondi and Whitehaven), there's not been too much noise about South Australia's beaches. Not yet, anyway! Spend your days swimming and relaxing in natural sea spas, exploring coastal trails and hidden caves, or enjoying the solitude of having an entire beach (almost) to yourself. Almonta Beach, Memory Cove and Perlubie Beach are a few favourites.
READ MORE: 10 MUST-VISIT BEACHES IN SOUTH AUSTRALIA
2. Explore Coffin Bay National Park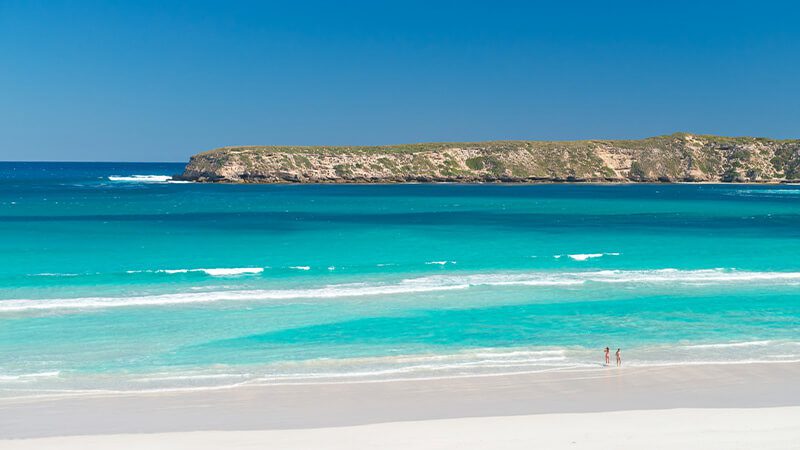 Coffin Bay National Park is a coastal playground where you'll find white sandy bays, crystal clear shallows and wind-whipped dunes enclosed within coastal bush. The park is teeming with native wildlife including emus, kangaroos, fur seals and goannas. Reconnect with nature by lacing up your hiking boots for the 15-kilometre Oyster Walk, climb up the sand dunes for an incredible sunset or pop on a snorkel to discover the park's rich marine life.
3. See Australian sea lions
It's not just the views that'll grab your attention at Point Labatt. These headlands are home to the only permanent colony of sea lions on mainland Australia. You can watch these inquisitive mammals hanging out and basking in the sun from the viewing platform. If you're here at the right time, you might also see gorgeous seal pups playing or learning how to swim (birthing season alternates between mid-summer and mid-winter every year). It's worth bringing a pair of binoculars if you want to get a closer look.
4. Feast on native foods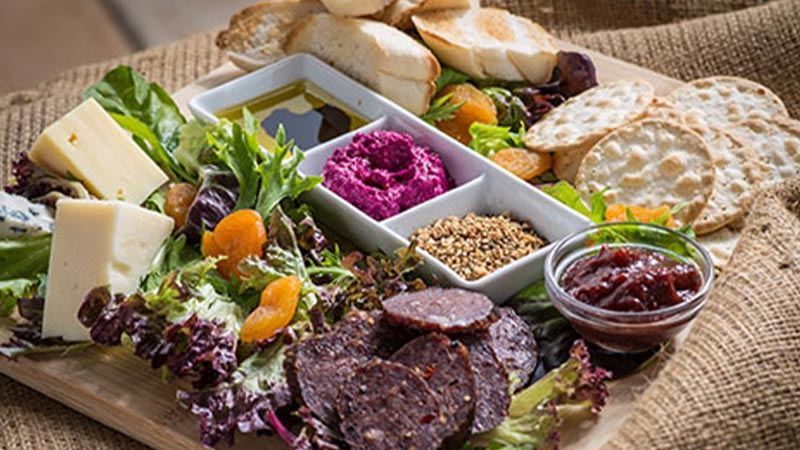 After exploring the unique arid plants and flowers at Arid Lands Botanic Garden, make your way to the café to enjoy a native-inspired lunch. Many dishes on the menu are made using herbs and seasonal produce from the gardens. For something savoury, tuck into the tasting platter featuring kangaroo mettwurst, quandong chutney, native-flavoured dukka and wattle seed damper. If you have a sweet tooth, you might enjoy the lemon myrtle pancakes or homemade scones topped with a generous dollop of quandong jam. Yum.
READ MORE: 6 FIRST NATIONS BUSHFOODS YOU NEED TO TRY IN AUSTRALIA
5. Visit an oyster farm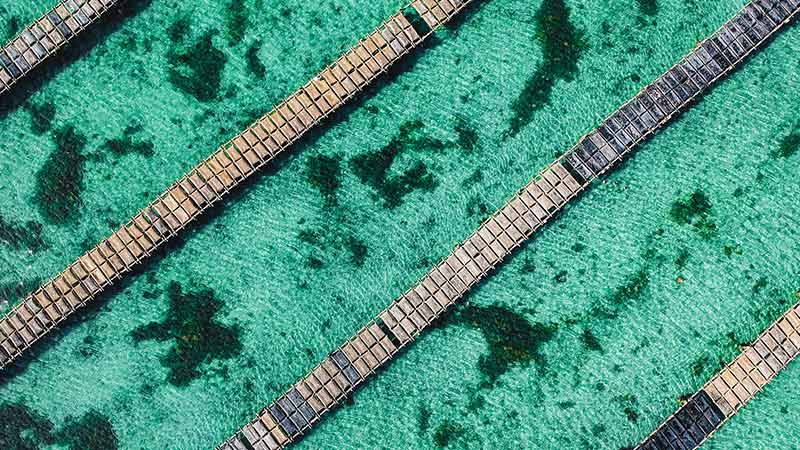 From king prawns to abalone and oysters, the rich waters along the Eyre Peninsula's coast, also known as the 'Seafood Frontier', are known for producing some of Australia's finest seafood. Now, you could tuck into fresh seafood at a restaurant, or you could throw on a pair of waders and head out to an oyster farm with a local farmer. It doesn't get fresher than that! Not only will you discover some of the secrets of what makes the Eyre Peninsula's oysters so tasty, but you'll also learn how to shuck like a pro and try what will probably be the best oysters of your life.
6. Explore Gawler Ranges National Park
If you want to get away from it all, the Gawler Ranges are calling (no seriously, it's super remote and phone reception is almost non-existent). These ancient lands are cloaked in 1500 million years of history and have been home to the Barngarla, Kokatha and Wirangu people for over 30,000 years. Hike through rocky gorges and listen to First Nations guides share Dreamtime stories, explore the huge salt lake or marvel at unique rock formations like the Organ Pipes. The park also boasts some of South Australia's best wildlife viewing opportunities including emus, kangaroos, southern hairy-nosed wombats and the endangered yellow-footed rock wallaby.
7. Stay at Scotdesco Aboriginal Community
Learn about the rich history and culture of the Wirangu people by spending two nights at Scotdesco Aboriginal Community in Bookabie. You'll visit local Aboriginal art galleries, take part in cultural activities and learn about the community's unique way of life – including the impressive rainwater harvesting system which is the largest of its kind in the southern hemisphere. The community is completely reliant on rainwater and plans to be fully sustainable when their solar farm project is complete.
LEARN ABOUT FIRST NATIONS CULTURES ON OUR EYRE PENINSULA ADVENTURE
8. Drive along Watermelon Avenue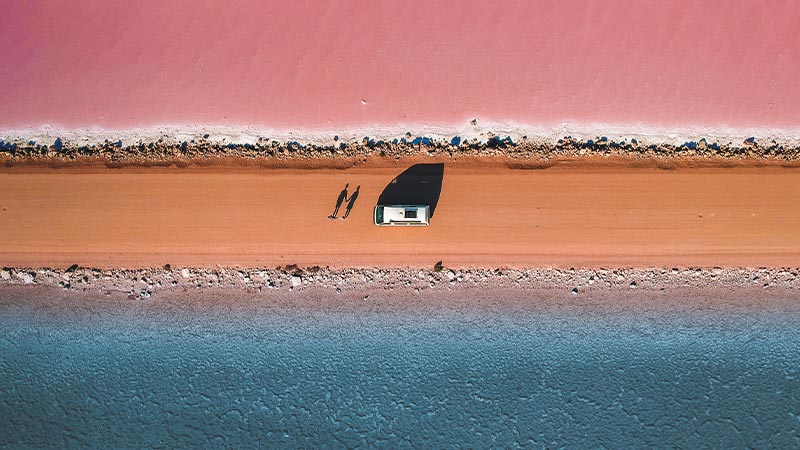 It's truly amazing when you see the cotton candy colour of the salt lake popping against the turquoise ocean at Lake Macdonnell, or 'Watermelon Avenue' as locals call it. The colour of the water is all thanks to salt-loving algae that feed off the salt and secrete red pigments into the water. To experience this natural wonder you'll need to visit during the wetter months (winter through early spring) when there's plenty of water in the lake.
9. Visit the Wadlata Outback Centre
Imagine walking through the mouth of a giant Ripper Lizard and going on an immersive sensory journey through time. Well, you can do just that in the Wadlata Outback Centre's 'Tunnel of Time'. You'll learn about the history of the ancient lands surrounding Port Augusta, from how the Dreaming Serpent gouged out the gorges to create the Flinders Ranges to how the unique outback landscapes have evolved over millions of years. You'll also get to join early explorers on their first hikes, go underground to the Olympic Dam Mine and so much more.
10. Visit Arts Ceduna
From the sun-drenched Gawler Ranges to the bright blue seascapes of the Great Australian Bight, it's no wonder the Eyre Peninsula is such a huge source of inspiration for artists. The Ceduna Arts Centre is an Aboriginal-owned gallery where you'll find stunning artwork by more than 130 Aboriginal artists from the Far West Coast of South Australia. Supporting local artists could also be the perfect way to take a little piece of the Eyre Peninsula home with you.
11. See the Tumby Bay art silos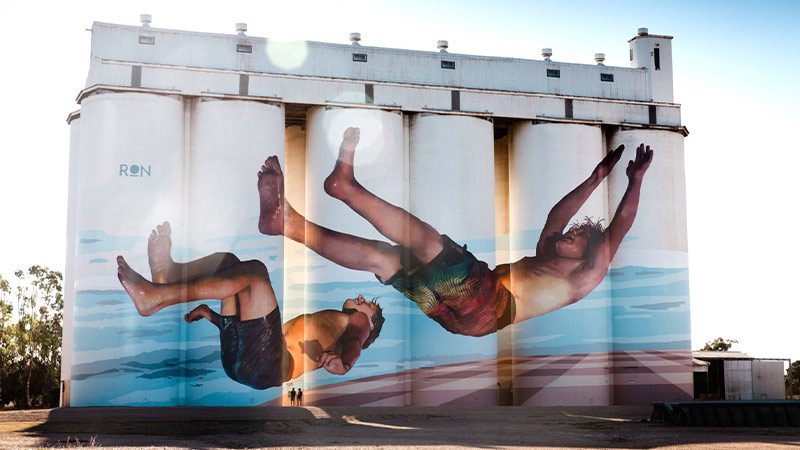 These impressive silos were created by Argentinian street artist, Martin Ron and South Australian painter, Matt Gorrick. The duo were inspired after watching locals jump off the Tumby Bay Jetty – so much so that Martin started joining in himself! It's well worth stopping by if you're travelling south towards Port Lincoln.
12. Marvel at Pildappa Rock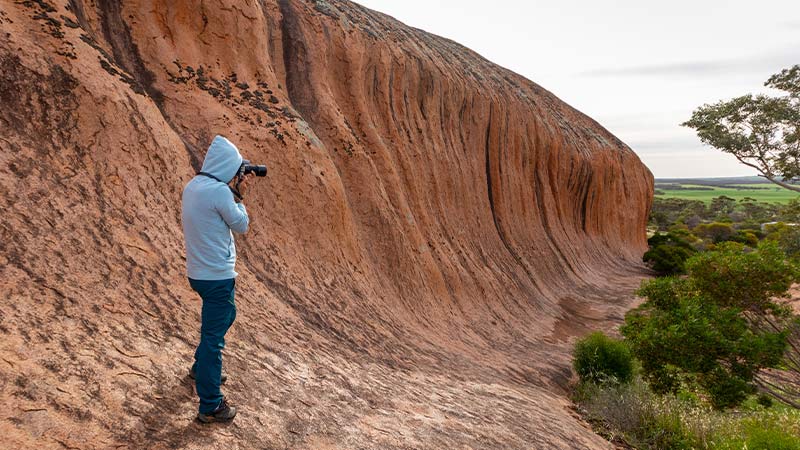 With the tallest and longest wave formations on the Eyre Peninsula, this mighty granite outcrop gives Western Australia's Wave Rock a run for its money. Plus, there are way fewer tourists. Check out the impressive gutter system created by the deep holes at the base of the rock, marvel at the shapes and colours or walk to the top to admire the sweeping views of the Gawler Ranges.
Curious to explore this part of South Australia? Check out our Eyre Peninsula tours.
Feeling inspired?