We love traveling, and if you do too then you'll be happy to hear that there's never been a better time for it. Especially for Americans eager to get out there and explore. Why? Well, the US dollar has seen some good gains over the years while some countries have seen the value of their currency drop. This presents the ideal opportunity for travelers to cash in and see different parts of the world for one heck of a good price.
But it's not just about the strong dollar, it's also about perception. There are plenty of countries out there that have always offered value, but have remained off the radar for many travelers. So, to help you plan your next trip, we've picked 7 destinations where the US dollar will go a long way. You're welcome.
7. United Kingdom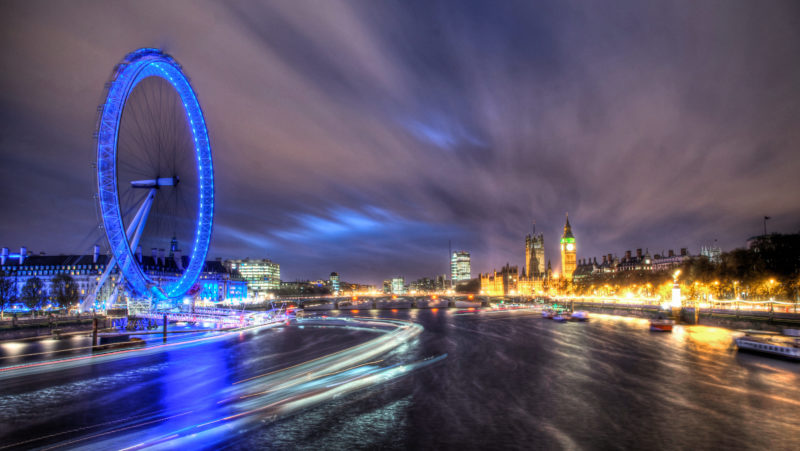 Ever since the announcement of Brexit, the English Pound has been hurting. It's dropped about 20% and is now trading at near historic lows. Most things in the UK are still more expensive than America, but you're still getting good value. What's also great is that many of the best museums in the UK are free, including the Tate Modern in London, the National Football Museum in Manchester, and the Kelvingrove Art Gallery and Museum, Glasgow. With USD $1 trading at 0.80 GBP at the time of this writing, you really can't go wrong wherever you decide to go in the United Kingdom. Some of our top picks? The stunning Lake District up north, coastal Cornwall, and basically everywhere in Ireland.
Our recommendation: See the beauty of Northern and Southern Ireland on this 9-day tour from Dublin to Belfast.
6. Cambodia
Southeast Asia is one of the cheapest regions in the world and right in the middle is Cambodia, where your dollar goes insanely far. If you want cheap, you can get a basic hotel for $40 a night or shared accommodations for less than $10 a night. Food, in general, will cost you anywhere from $2 – $10 a meal. And if you find it tasty (you will) then check out this 10-day culinary tour of the country.
As for sites, people come to Cambodia for one main reason, the awe-inspiring temple complex of Angkor Wat. Remember, your entry pass that costs $20 for 1 day, $40 for 3 days, and $60 for 7 days gives you access to hundreds of temples so be sure to explore what the site has to offer beyond the three famous temples (Angkor Wat, the Bayon and Ta Prohm). And don't forget to brush up on the country's harrowing history at the Killing Fields too.
Our recommendation: Journey through Cambodia's dazzling highlights on this 9-day trip from Ho Chi Minh City to Bangkok.
5. Cuba
From a value perspective, Cuba hasn't changed much, but what's different now is the ease to getting there. Nowadays, the easiest way to see the country is on a people-to-people tour where you'll get a chance to learn about the history of Cuba and interact directly with people in the communities (check out Intrepid's right here). Generally speaking, Cuba is more expensive than say South America, but it's cheaper than other islands in the Caribbean. And it's brimming with authentic experiences and beautiful sites – from the buzzing capital of Havana to the beaches of Varadero.
It's also worth noting that if you pick your exact destination right, you can get much better value; Eastern Cuba is considerable less expensive than the west. Of course you're going to visit Havana, but if you're traveling on a shoestring then be sure to check out eastern cities (Camaguey, Gibara, Holguin, Baracoa, and Manzanillo) and eastern beach resorts (Holguin, Cobarrubias, and Sierra Mar) too. Still need tempting? Check out these 5 reasons to visit now, and this photo essay capturing Cuba's vibrancy.
Our recommendation: Our 9-day Hola Cuba trip is just for US citizens, and includes Havana, Trinidad, Vinales and more.
RELATED: EVERYTHING AMERICANS NEED TO KNOW BEFORE TRAVELING TO CUBA
4. Germany
Technically speaking, every country that uses the Euro is good value right now since the Euro has fallen about 8% due to Brexit, but Germany is our pick. Recently, more airlines have started to fly to Berlin which is undoubtedly one of the cheapest capital cities in Western Europe. But the world-class city also has a diverse culture, rich history, and street art scene that puts most others to shame (tip: head to hipster neighborhood Kreuzberg for the best murals and eats around).
South of Berlin is the state of Saxony where prices are much lower compared with cities like Munich and Frankfurt. In Saxony, all national parks are free, and in the city of Leipzig you'll find a cultural center with a thriving nightlife (read why it's the 'new Berlin' here).
Our recommendation: Explore Berlin on this 15-day trip covering some of Europe's coolest cities, from Avignon to Luxembourg.
3. Japan
Sometimes value for your dollar comes from perception. Many people assume that Japan is an expensive country to visit, but it's really not. Sure, a hotel may cost you about USD $150 a night, but that's the going rate in a ton of countries. The real value of Japan comes in its transportation. Travelers can purchase a JR pass for 7, 14, or 21 days at the cost of $261, $416, and $533 respectively. This pass gives you unlimited travel in Japan on JR owned trains (including the bullet trains) so you can travel from Tokyo to Nagasaki and back or wherever you desire.
Some of the lesser known sites in Japan include Mount Kōya where you can stay overnight in a Buddhist temple, Kenrokuen Garden in Kanazawa, and the island of Miyajima where one the most important temples of Shingon Buddhism, Daisho-in is located. It's also a country where foodies will be in heaven. Our favorite place for indulging? Osaka, a truly underrated gem of a city.
Our recommendations: Check out Japan's highlights on this 14-day trip, or check out this delicious culinary tour from Tokyo to Kyoto.
RELATED: YOUR ULTIMATE GUIDE TO JAPAN IN 7 DAYS
2. Mexico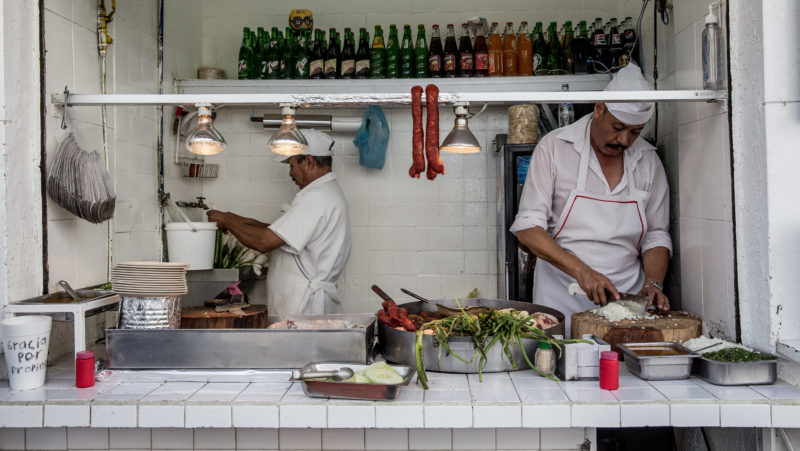 Over the last two years, the US dollar has increased about 25% against the Mexican Peso. That's incredible when you consider the fact that Mexico was already a value destination to begin with. Although you can find great value at resorts, we love getting off the beaten track in this wondrous country. If you do too, visit traditional communities in the charming San Cristobal de las Casas (easily done on this trip), stroll through the arty streets of Merida, or lie back and relax in the azure waters of Playa Del Carmen.
Don't forget about the major cities either. The old city center of Mexico City is where many colonial buildings and the Aztec Templo Mayor are located. And city of Guadalajara has exploded as a foodie destination with its unique local flavors and love for Tequila.
Our recommendation: See the best of Mexico on this epic 15-day tour that starts in Mexico City.
SUBSCRIBE TO OUR NEWSLETTER FOR TRAVEL INSPO, GIVEAWAYS & MORE
1. Jordan
The entire Middle East is a wonder – a cultural one, a culinary one, an absolutely stunning one. And with neighboring Egypt's political situation and Israel's relative costliness, it's Jordan that's on our radar for value-seeking travelers. Of course, visiting the ancient stone city of Petra is a must-do but the entirety of the country is packed with awe-inspiring sights (e.g. the roman ruins of Jerash, the cosmopolitan cafes of Amman and the desert scenery of Wadi Rum). It's so photo-worthy you could even call it the world's most instagrammable destination (well, we certainly do).
What's great about Jordan is that traveling there really doesn't break the bank. A ton of cheap eats (Western and Arab) can be found even in the country's capital, accommodation costs are very reasonable (and rarely crowded), and taxis really don't cost a lot. The Dead Sea is a bit of an exception to this cost-wise, but honestly, you can't come to the lowest point on earth and not take a dip. Float in the sea and you'll find that it's just one of many, many incredible attractions on offer in Jordan.
Our recommendation: Check out this 8-day Explore Jordan trip where you can sleep under the stars in a desert camp and more!
Got the travel bug? Join the club… Then check out our small group tours in over 100 countries.

Image Credits: All c/o Intrepid Travel