If you like the jungle and you like the ocean, chances are you'll like Belize. This Central American country might be small but it's quite the nature-filled stunner.
To show just how gorgeous it is, as well as how fun-packed an Intrepid Travel tour there is, we invited a photographer along on our 8-day Land of Belize trip. Though starting and ending in Belize City, the real magic is found in the places between: the charming town of San Ignacio, the majestic ruins of Tikal (which is admittedly just over the border in Guatemala, but shhh), and the beach paradise of Caye Caulker.
Throughout the short, sweet and scenic trip, photographer Mirae Campbell (check out her website and Instagram!) expertly captured the country's nature and the trip's essence.
Enjoy her shots and let them inspire you to book a Belize adventure of your own…
San Ignacio
A town that's lively and spirited, colourful and filled with abundant attractions, San Ignacio is a must-visit. It's also a mere three-hour bus ride from Belize City. Visit with Intrepid and upon arrival you'll get your bearings with a local-led visit to the Cahal Pech ruins. Once a major Maya ceremonial site, they now stand tall on a hill overlooking the town.
Here, the options of what you can do in and around the town are near endless. Intrigued? You can rent a bike, tube down a river, visit historic ruins (Xunantunich, Caracol OR Yaxha), venture to an Iguana Conservation Project, explore a butterfly farm, or cool off in the swimming holes of Mountain Pine Ridge. And that's just for starters…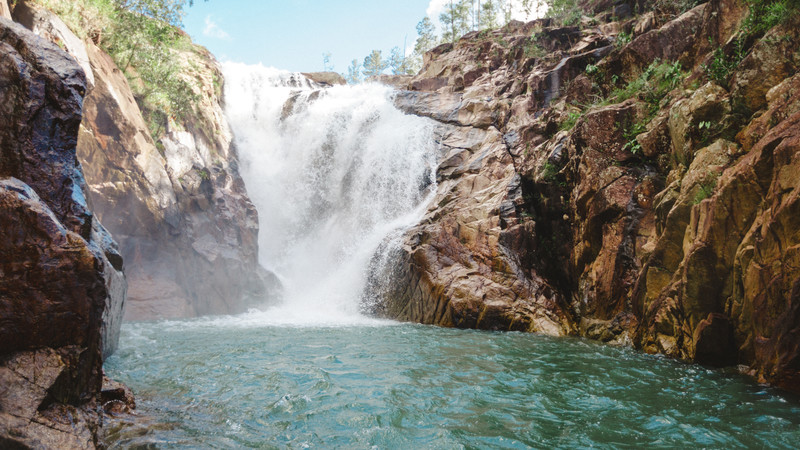 EXPERIENCE THE WONDERS OF THIS CENTRAL AMERICAN GEM ON INTREPID'S 8-DAY 'LAND OF BELIZE' TRIP
Tikal
Time to hop (well, not literally) across the border to Guatemala's Tikal National Park. And wow, what a park it is.
The granite temples make for one of the most awe-inspiring Maya ruins in existence, while the lush jungle all around is crying out for exploration. Climb to the top of the ruins for amazing canopy views – and even colourful bird sightings. And revel in the magic of camping right by this incredible site. It'll be a night to remember.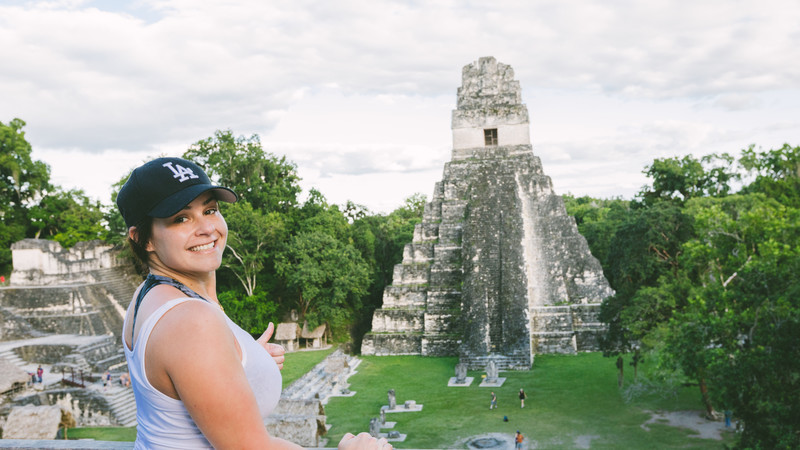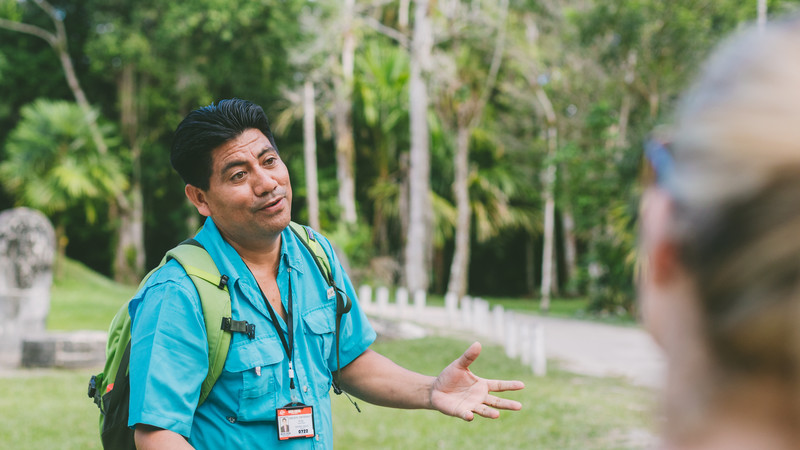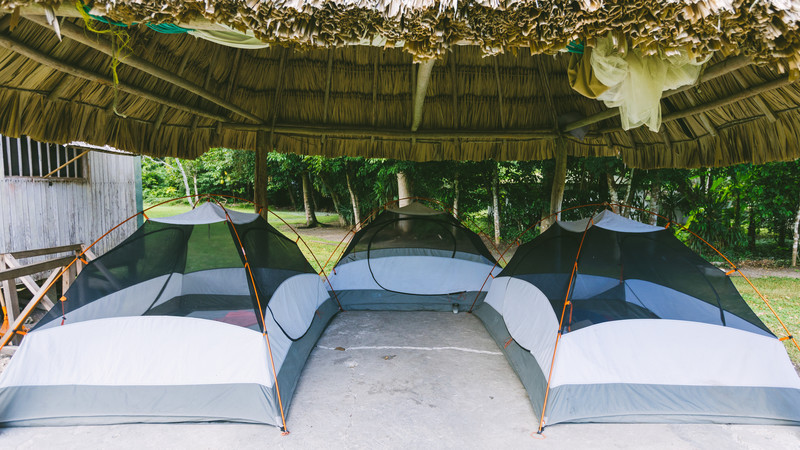 READ MORE: STEP ASIDE CHICHEN ITZA: 5 OTHER MAYA RUINS WE LOVE
Caye Caulker
Ah, Caye Caulker. We could talk all day about how blissful this island is (and indeed we have written all about it here), but all you really need to know is that it's brimming with Caribbean charm, the best lobster you'll ever taste, and snorkel opps aplenty. Oh yes, the waters are full of tropical fish, colourful corals, manta rays and more.
Consider booking a manatee tour or sunset sail, or rent a bike or stand up paddle board to explore at your leisure. Be sure to also visit Hol Chan Marine Reserve, home to the magnificent Blue Hole (Google it, seriously!) and the world's second longest barrier reef.
READ MORE: 6 REASONS WHY BELIZE IS THE GEM OF CENTRAL AMERICA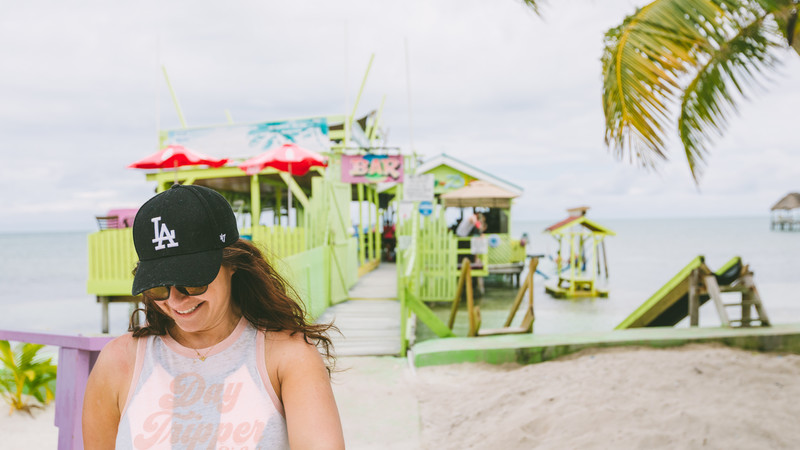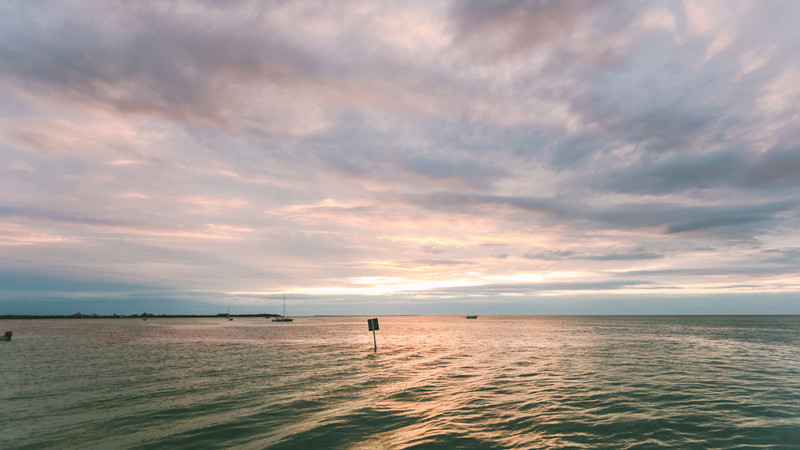 Ready to experience beautiful Belize for yourself? Check out Intrepid's range of tours there.
—
(All images taken by Mirae Campbell on Intrepid's Land of Belize tour.)
Feeling inspired?