How to talk the walk on the Camino
Walking the ancient pilgrim path of the Camino de Santiago has attracted a myriad of nationalities for centuries.
Beyond the native Spanish, many languages are spoken on the way, but as discovered by Glenyce Johnson, Intrepid's General Manager – Business Development, the conversation generally started with much in common.
"I was amused by the well repeated lines on the Camino:
First question – Where do you come from?
Second question – Where did you start?
Third question – Are you going all the way to Santiago?
Fourth question – How are your feet?
Fifth question – How much does your pack weigh?
And then ending with – 'Buen Camino' which put a tear in my eyes from time to time!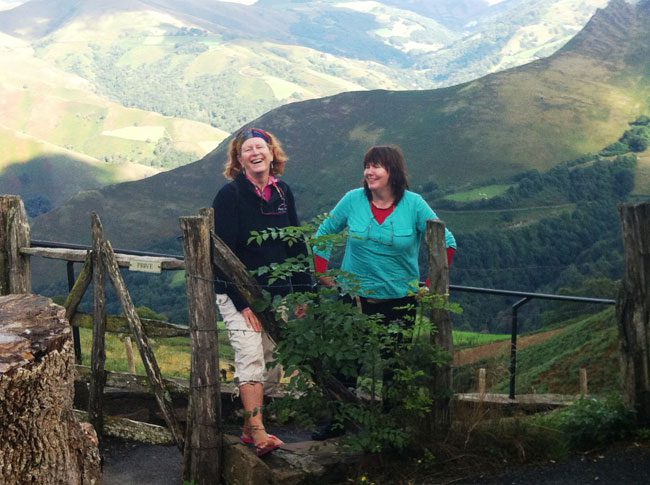 People that answered the second question with St Jean, were given a nod and a smile of admiration, which grew into a bigger smile when question three was answered with Santiago. The feet stories were swapped at several intervals, usually when stopping for coffee, where most of us took off our shoes to investigate a possible blister, or to change our socks!
The Camino is infectious and emotional with many nationalities coming together without any language barrier. The Europeans practice their English, whilst the rest of us attempted our Spanish. There was the exchange of advice on shoes, gear and remedies. People exchanged stories and went their own way and from time to time, you would bump into those people again. That reunion was exhilarating, with a genuine care and interest in what your fellow pilgrim had experienced. In times of difficulty people would help each other out, by carrying some of their gear, or sharing some of their medicines. It was clear we were all on the same journey and all looking out for each other.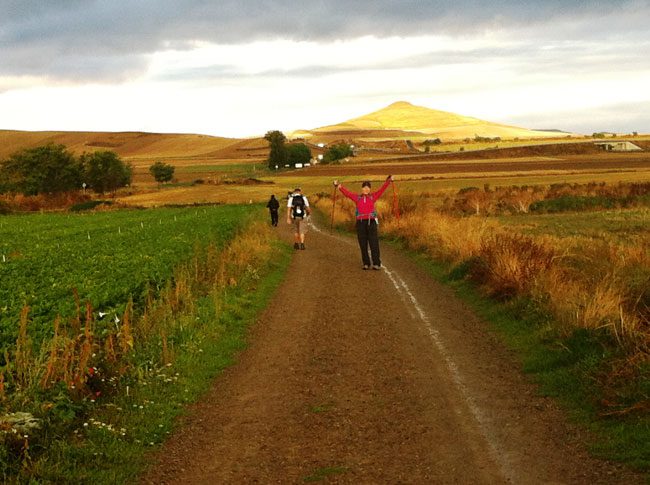 Walking the Camino was a terrific opportunity to change pace, get away from emails and focus on the health benefits of taking a break from day to day life, combining exercise and resting the mind. It was a soul searching journey in many ways, not intentionally, however, with so much thinking and reflection time, it gave space to allow me to think about the things in life that matter most to me. It was a great time to dream …39 days of walking does wonders for the mind.
All 800 kms (500 miles) of the walk exceeded my expectations. The small villages with their overwhelming hospitality and pride of the Camino made for an incredibly emotional journey that really was energising and uplifting. Also, the walk was actually a way to relax! Despite walking for as many as 34 kms (19 miles) on some days, the feeling refreshed at the end…that certainly did exceed my expectations!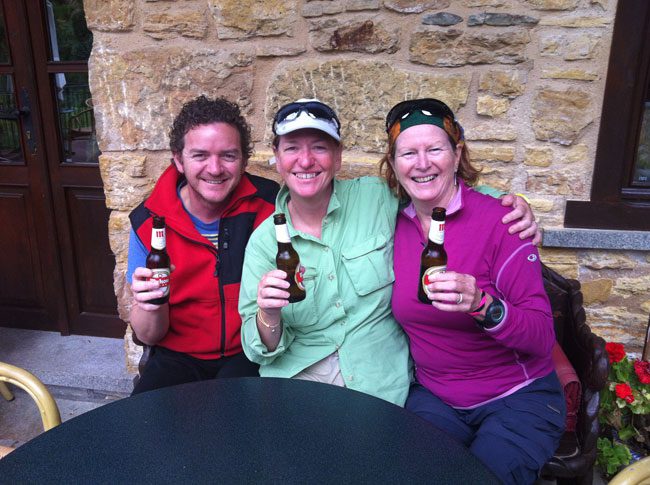 The people that walk the Camino all have a story of their own that tends to be shared and left on the Camino. It is not really a place where a lot of people exchange contact details. It is more of a place to walk and talk and share. The last day walking into Santiago, was one of the most amazing days I have ever experienced. I was elated! Some of the people I had met along 'the way' attended the pilgrims mass to celebrate the journey. There are very few places in the world that offer this kind of an experience. The walk and the celebratory service were exceptionally moving and magical."
Another oft asked question along the way, is "why?" Take part in Intrepid's Camino de Santiago Challenge and you'll be able to answer that with "I have 53 million reasons!" Around 53 million girls in developing countries are denied access to primary school. That's 53 million great reasons to sign up for the Camino de Santiago Challenge and join Intrepid and like-minded travellers to support programs that get girls into school and help them stay there longer!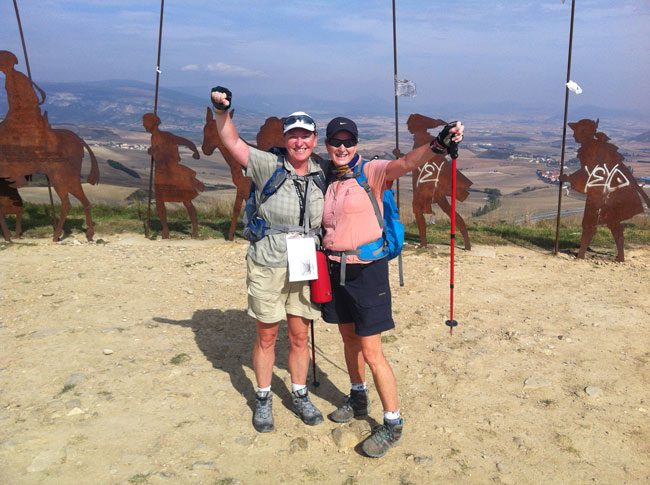 The Camino de Santiago Challenge is part of Intrepid's gender equality initiative, Project SAMA. It involves walking around 116 kms (72 miles) from the town of Sarria through picturesque villages, forests, fields and pretty rural lanes to eventually arrive at the famous destination town of Santiago de Compostela. You will meet people from a cornucopia of nations and come together experiencing the camaraderie of the Camino. In joining, you will be committing to fundraise for an early education project in Laos, run by Plan International. We'll help you with a Training Manual, a Fundraising Toolkit and support to set your challenge in motion. Comfortable accommodation, and great local food and wine will recharge you overnight, ready for the next days' walking challenge.
Intrepid and Project SAMA's Camino Challenge is scheduled:
11 – 18 September 2014

For more information and to register, Camino-de-Santiago-Challenge
For more information on Project SAMA
Photos, top to bottom:
1. Pilgrims on the Masetta.
2. Pyrenees, day one after leaving St Jean Pied de Port – Judith Williams & Dawn Selkirk.
3. Dawn Selkirk on the way to Castrojeriz, the village started by Julius Ceasar.
4. Las Herrerias – a well earned beer before tacking the uphill walk to O'Cebreiro – Matt Connell, Glenyce Johnson, Dawn Selkirk.
5. The Pilgrims Monument – Glenyce Johnson & Dawn Selkirk.