How Incan communities stole a crudo's heart
Intrepid's Community Based Tourism researcher-extraordinaire, David Knight, has since mid 2013, enthralled us with his entertaining tales of life in communities of the Sacred Valley of Peru.
Now it's time for David to put his head down and write up his PhD thesis…but not without sending us some more enchanting observations…
"I begin my last blog post by stating the obvious: visiting magnificent Machu Picchu near Cuzco is an unforgettable experience and once-in-a-lifetime opportunity. However, almost anyone who has been to Cuzco would agree that a memorable visit to the ancient Inca capital involves much more than exploring runic relics of the past.
Many aspects of traditional Inca culture live on in countless rural and remote villages sprinkled across the Peruvian, Bolivian, Chilean, and Ecuadorian Andes. Conversing with the people in these villages and experiencing their way of life undoubtedly affords visitors to the region a more profound and personalized appreciation for Inca history and culture.
Nearly 1100 travel companies operate in and around Cuzco, and a growing number of them specifically emphasize visits to communities and interactions with local people. Intrepid Travel is one such company. But what kinds of positive and negative impacts does this kind of community-based tourism have on partner communities?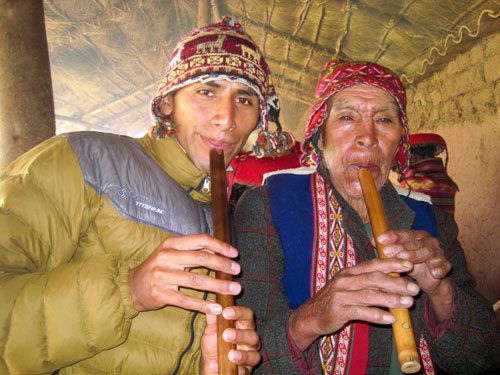 With funding from Intrepid, I've spent the last six months in four villages of Peru's Sacred Valley to help Intrepid investigate how local people themselves would answer that question. By living for three to four weeks in each of the communities of Chichubamba, Amaru, Sacaca, and Qorqor, I and my research assistant Nilo have heard numerous stories from local people to better understand reasons for their involvement in tourism, how tourism has impacted their quality of life, and their concerns or interests related to current and future tourism development. As you can imagine, it has been an unforgettable adventure for a crudo from Colorado like me (crudo means raw or uncooked in Spanish and is playfully employed by many Peruvians to refer to light-skinned tourists).
My work in all four communities revealed that benefits from tourism are enjoyed almost entirely by individuals working directly in it (there are few community-wide benefits). Those working in tourism reported positive changes in their quality of life since Intrepid began visiting communities, with more noticeable changes seen among those who have worked in tourism for longer periods of time. In general, it can be said that tourism has led to cleaner living spaces, home expansion, and an increased ability to provide for children (education, medicine, food, etc.).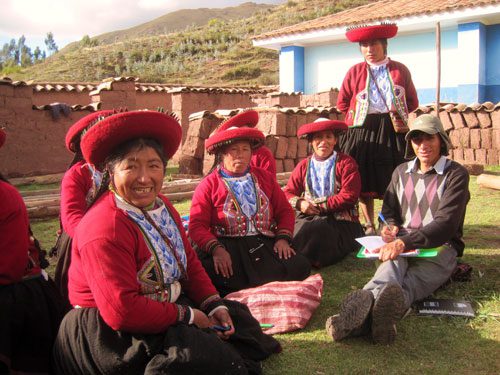 Women have seen the most positive tourism-related changes, as alternative employment and income-generating opportunities have become increasingly available for them through Intrepid visits. In Qorqor, the fourth and final community in which I stayed, benefits were not only economic but also social in nature. Women said that they worked in tourism not merely because it promised some monetary reward (tourism in Qorqor actually generates less income than more traditional activities like farming), but also because it was more fun to spend time with their friends when Intrepid groups arrived than to spend time alone at home (doing daily chores like laundry, and tending to animals).
Of course, local views were not entirely positive. Toward the end of my stay, representatives from tourism associations in each of the four communities met together with Intrepid staff for an all-day workshop to share respective community histories, association interests, and tourism-related concerns. Intrepid has promised to address these concerns through specific changes in how tours are managed on their end (e.g., Intrepid guides must now contact communities three days rather than just one day prior to a scheduled visit). An inter-community gathering like this had not taken place previously, and it provided space for local views and aspirations to be integrated with Intrepid goals for the coming year.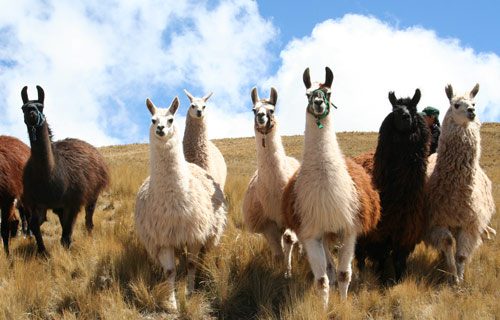 Since I've wrapped up my work in Peru, it is no exaggeration to say that Cuzco and Machu Picchu have become far more to me than wonders of the ancient world with rich historical pasts. Cuzco has become a home away from home, where friends and families await to celebrate my return with a sweet brew of purple corn chicha, a steaming bowl of soup made with freshly harvested quinoa, and a savory guinea pig on the spit. And so, I dedicate these last lines to Intrepid Travel (and specifically to Jane Crouch in Melbourne, who has helped oversee the project from beginning to end), to my research assistant Nilo, and to the tourism associations of Chichubamba, Amaru, Sacaca, and Qorqor for affording me so many unforgettable experiences. Many thanks, and tupananchiskama (until next we meet)!"
Editor's note: Thanks David for the kind words. You have conducted this important research with great sensitivity, resourcefulness, humility and good-natured sense of fun, and we know we could not have found a better person for the job. We salute you!
To read more of David Knight's engaging blog installments and observations of life in Peru, click here. We expect to publish David's research findings (excerpts of his PhD dissertation) by mid 2014.

Follow in David's footprints and explore this remarkable region on Intrepid tours of Peru.
For more information on Intrepid's commitment to Responsible Business and Social Responsibility.
Photos © David Knight:
The people of Qorqor are as warm and colorful as the clothes they wear!
In Qorqor, Nilo and Anesito play a few songs on their flutes while lunch is being prepared.
Photo © Jane Crouch: Llama herd high above the Sacred Valley.