How to get to Nelson 
Nelson is a beautiful city full of cultural identity, premium wineries, and outstanding natural beauty so it's no wonder that travellers flock to its sparkling shores. Located at the entrance to the Abel Tasman region, Nelson offers a wide variety of activities from following the Art Trail and walking through extraordinary national parks to enjoying the crystal clear waters of some of the South Island's best beaches. Luckily for travellers, Nelson is extremely easy to get to regardless of where in New Zealand you're located with transportation options including self-driving, taking public transport, and catching a flight. 
Driving to Nelson
Driving to Nelson is easily one of the most convenient options depending on where in New Zealand you're travelling from. If you're located on the North Island then self-driving is likely to be a long but epic road trip, whereas if you're coming from the South Island (especially destinations such as Picton or Christchurch), your journey should be a little shorter. 
The major expressways and motorways on the South Island are well maintained and make for easy navigation due to bold signage and clear lettering. This means you shouldn't run into any major trouble on your journey. As always, be mindful of driving during peak periods in the morning or in the early evening as this could add extra travel time to your journey. 
Depending on what season you're travelling in, weather conditions might also be a factor when it comes to how quickly you arrive in Nelson as overnight frosts can make driving unsafe in some areas. 
Catching public transport to Nelson 
By coach
Catching public transport to Nelson is one of the cheapest ways to get to this magnificent region with coach and ferry services offering routes from various destinations in New Zealand daily. New Zealand's largest passenger transport service, InterCity Coachlines, operates several routes from locations in both the South and North Islands for as little as NZD$1 per fare via FlexiPass and TravelPass options. For more information, check out their website here. 
Travelling to Nelson via coach allows you to enjoy the stunning New Zealand scenery on your stress-free journey without the hassle of navigating traffic conditions or hard-to-follow directions. 
By ferry 
If you're travelling from the North Island by public transport then you'll need to make the journey across the Cook Strait via the Interislander ferry from Wellington to Picton (at the top of the South Island). Not only is this a convenient way to travel between the islands, but the ferry journey in itself is also an experience to behold with unparalleled views of the surrounding landscape. There are 9 crossings every day so you're sure to find a fare that suits your schedule. For more details regarding price, check out their website here.
From Picton, you'll be able to travel the 1-hour, 44-minute journey to Nelson via coach or car rental depending on your preferences. 
Catching a flight to Nelson
Catching a flight to Nelson might be the most expensive option but it's also the quickest and most convenient way to travel between the stunning region and your location. There are several flights leaving to and from Nelson International Airport (NSN) every day, all operated by Air New Zealand, Sounds Air, and Jetstar with popular routes including Queenstown to Nelson, Christchurch to Nelson, Wellington to Nelson, and Auckland to Nelson. See below for approximate flight times and fare costs for popular destinations to Nelson: 
The flight time between Queenstown and Nelson is 2 hours and will set you back just under NZD$200. 
The flight time between Christchurch and Nelson is 1 hour and will set you back NZD$132. 
The flight time between Wellington and Nelson is 45 minutes and will set you back NZD$62. 
The flight time between Auckland and Nelson is 1 hour and 30 minutes and will set you back NZD$91. 
Once at Nelson Airport, you can arrange transportation to your accommodation or hire a car from one of several car rental companies located at the airport. 
Click to return to Nelson FAQs
Read more about New Zealand
Jan 01, 2023
---
Sometimes the best way to really get to know a place is by getting out into nature...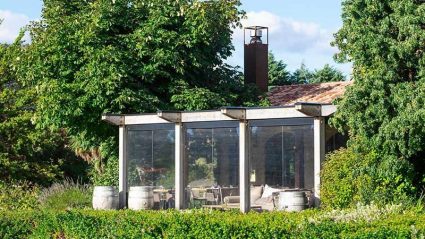 Dec 06, 2021
---
Refuel and recharge at these top restaurants in Wanaka.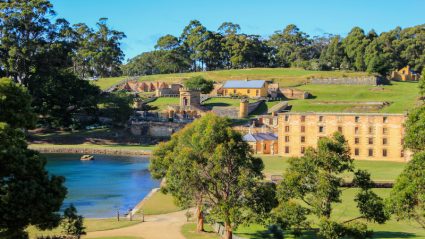 Jun 25, 2021
---
Get your culture on with these cool cultural activities in Australia and New...