From stunning natural beauty to a bubbling and vibrant culture, Nelson is simply extraordinary. 
Nestled at the entrance to the Abel Tasman region sits Nelson, a captivating city full of mesmerizing attractions, an imaginative and diverse art scene, and more breathtaking walking tracks than you'll ever have time for. Kick off your New Zealand holiday with a leader-led tour of this sparkling city, stopping to wander through epic gardens bursting with lush foliage and marvel at the unique and equally impressive art trail that snakes its way past historical streets and architectural buildings. Whether you feel like sunnin' it up on one of the South Island's best beaches, strolling along the marvellous Maitai River, or exploring spectacular national parks, our tours and holidays in Nelson offer the perfect backdrop for some pretty unforgettable memories. 
Our Nelson tours & holidays
Things to do in Nelson
Stop at a local winery
All that exploring can be thirsty work. Luckily there are several wineries for you to choose from if you're in need of a little rest and some adult hydration. Thanks to the region's high sunshine hours, coastal climate, and fertile soil, Nelson is the perfect place to grow tasty crops and orchids with wineries specializing in Pinot Noir, Sauvignon Blanc, and Chardonnay. From cellar doors with outstanding views to boutique vineyards offering unique and emerging varieties of wine, Nelson is the place to go for a tipple. 
Lay out on Tahunanui Beach
Nelson is considered one of the most desirable places to live in New Zealand and we reckon Tahunanui Beach is the main reason why. With just over 1.75km of sparkling, golden sand, this perfect slice of paradise makes for an afternoon filled with fun, laughter, and the best memories. Whether you feel like making a sandcastle, laying out under the sun (with sunscreen on of course), or splashing around in the aquamarine water, Tahunanui Beach is a place you're going to want to go to again and again and again. 
Wander along the Maitai River
The Maitai River might be Nelson's largest, but did you know it's also the prettiest? A manageable 11km in length, this naturally impressive body of water flows right through the city and out towards Tasman Bay so if you're looking for a truly spectacular sight all you have to do is stroll alongside it. With several walkways and trails to follow, spend an afternoon under the warm Nelson sun, stopping off for a dip in one of the many swimming holes, and pack a picnic to enjoy some local produce surrounded by the beauty of mother nature. 
Discover the Nelson Art Trail
Nelson is bursting with beautiful places to visit so it's no surprise a vast array of artists have found their inspiration among its breathtaking natural landscapes. From several art galleries full of imaginative and unique pieces to public studios and try-it-for-yourself workshops, Nelson is a community of creatives all willing to share their magnificent work and design process with you. Why not ask your tour leader for directions to The Suter art gallery (Suter Te Aratoi o Whakatu)? Or wander through boutique shops for a special trinket to take home?
Take a stroll through Queens Gardens
Another day, another lush natural attraction to explore! First opening its wrought-iron gates in 1892 as a gift to Queen Victoria on her jubilee, Queen's Garden is designed in a classic Victorian style around parts of the Maitai River with floral ornamentation and various war memorials scattered throughout the grounds. Featuring a diverse plant display that's easy to get lost in and an extensive tree collection known for its remarkability, these impressive gardens will have you not only feeling relaxed and recharged but also closer to nature in no time. 
Explore Nelson Lakes National Park
While the Nelson Lakes National Park is a short one-hour drive from the city centre of Nelson, it's still worth organising transportation to thanks to its enchanting landscape. Acting as a gateway to the Southern Alps of New Zealand, this park features forested valleys and jaw-dropping peaks accessed by tracks that are both perfect for beginners and suitable for those after a bit more of a challenge. Bursting with breathtaking alpine lakes, honeydew beech forests, and native wildlife, Nelson Lakes National Park has something everyone can be excited about. 
Nelson tour reviews 
Nelson FAQs
Read more about New Zealand
Jan 01, 2023
---
Sometimes the best way to really get to know a place is by getting out into nature...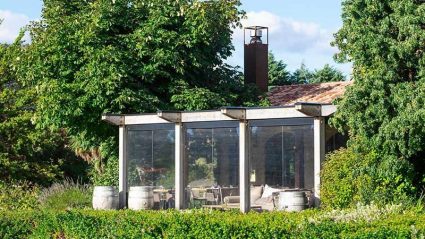 Dec 06, 2021
---
Refuel and recharge at these top restaurants in Wanaka.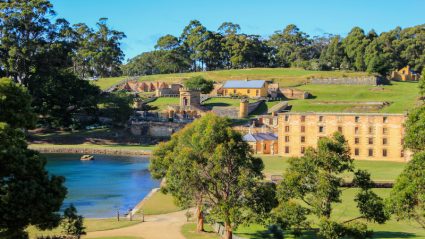 Jun 25, 2021
---
Get your culture on with these cool cultural activities in Australia and New...