Treat your mind, body, and soul to the laidback way of life in this coastal town
Welcome to the bohemian beach town of Byron Bay, where relaxed locals, endless waves, pristine beaches, and the freshest local produce all combine to create the holistic holiday of your dreams. Known for its great cafes, spas and yoga retreats, Byron has that classic coastal vibe that attracts everybody from families and retirees to celebrities and backpackers. Whether you feel like trying your hand at surfing in the region's warm waters or hiking to the Cape Byron Lighthouse for an amazing sunset view, with a myriad of activities and excursions on offer, our Byron Bay tours ensure you'll never be short on adventure. 
Our Byron Bay tours
Byron Bay highlights 
Try your hand at yoga
At the centre of Byron Bay's health and well-being, culture is yoga, the practice of bringing together both mind and body through breathing and meditation. Whether you're just starting out on your wellness journey or are an advanced yogi, Byron Bay has classes to suit everyone, many of them held at the beach at sunrise or in studios during the afternoon.  
Learn about local plant life
Trade your sandals for some comfortable shoes and discover a side to Byron Bay that most people don't get the chance to experience on a walking tour of the town with a vibrant local character, Cockatoo Paul. Listen as he points out native plants along the way that are both edible and medicinal and learn about other practices that would help you in the wild. 
Catch some waves while surfing
They don't call Byron Bay one of the best surfing spots in Australia for nothing. Blessed with consistent and versatile surf that's perfect for both beginners and professionals, you'll always have an opportunity to get in the water whether you're there for a week or only one day. If you need a little help, try participating in a surfing lesson so you know all the tips & tricks. 
Visit the Cape Byron Lighthouse
Almost as famous as the beachy town itself, Cape Byron Lighthouse is well worth a visit if you can find time between munching on fresh seafood and shopping at local boutiques. Built to protect passing ships in the 19th century, this historic white tower promises some of the greatest views of the east coast and if you're lucky, you might even spot some dolphins as they frolic in the waves.  
Byron Bay tour reviews 
Byron Bay FAQs
Read more about travel near Byron Bay
Nov 23, 2021
---
We could wander through the Bungle Bungles range all day. And here's how.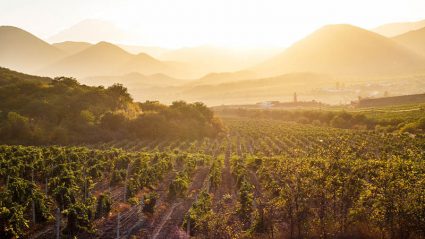 Nov 09, 2021
---
Feel on cloud wine at these Barossa Valley wineries.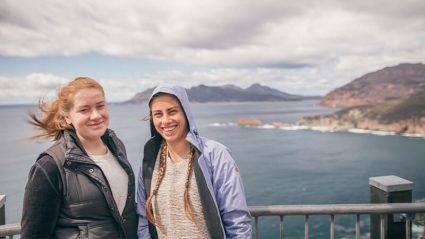 Dec 18, 2021
---
Discover the beauty of Freycinet National Park on these fantastic walking tracks.