It's one of the great tragedies that the spice-filled splendour of Indian and Sri Lankan cuisine, which draws inspiration from dozens of ethnic subcultures and centuries of history, has been sold to the western world as simply 'One butter chicken, one lamb Rogan Josh and three garlic naan.' But not on this trip. Taste fresh paratha bread fried in ghee, tamarind chutney and vegetable pickle, onion bhaji from a Delhi street stall, home-cooked Rajasthan curry and real Sri Lankan tea, picked straight from the plantation. Butter chicken will never be the same again. 
$1 Deposits
For a limited time, lock in your spot on a 2018 adventure with just a $1 deposit!
Terms & Conditions
Our food trips in India and Sri Lanka
Reviews
Gregory Miller
Intrepid are a great way to visit a country, and have real experiences with local people and places and tour leaders who are so knowledgable and passionate about there countries.
Review submitted 22 Jan 2018
Peter Grinter
We have found each of our Intrepid travel experiences positive and exciting. For us, it is adventure travel without the worry of issues which are difficult to manage when we have limited time to see and do as much as we want. We enjoy being part of a relatively small tour group of different ages and backgrounds and the right mix of organised sightseeing and activities along with some free time to explore things that may or may not be of interest to others in the group. We have found Intrepid travel to suit us, giving us that small amount of extra confidence to travel in developing world and non English speaking countries with ease.
Review submitted 22 Jan 2018
Kylie Angus
This trip through Northern India was a real treat! The food was amazing from street food, to cooking demonstrations to High Tea at the Taj in Mumbai. The trip was a food sensation! Spices everywhere you went! The local people we met along the way made this trip an incredible adventure. Book it, you definitely won't regret it and you will leave with a lifetime of memories. This was my second trip to India with Intrepid for a month and I thoroughly enjoyed it. It won't be my last trip there with Intrepid!
Review submitted 21 Jan 2018
Stories from the kitchen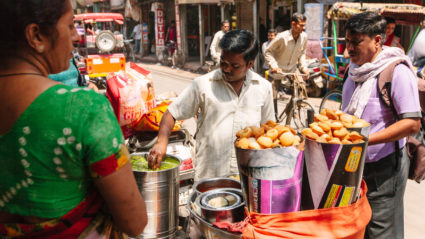 Jul 04, 2017
---
Beat the post-holiday blues by recreating your travels in your own kitchen.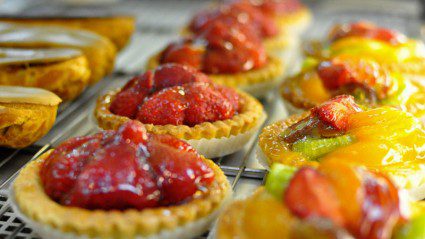 Mar 15, 2016
---
Food can take you places, according to science. And we agree.
India and Sri Lanka recipes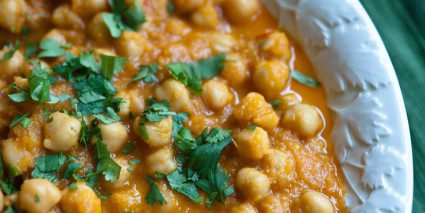 Mar 04, 2015
---
Chana Bhatura is one of northern India's favourite comfort foods. It's basically a...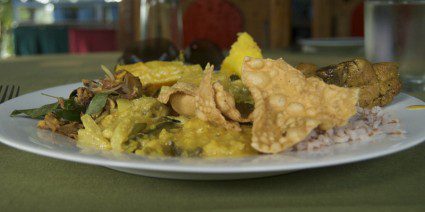 Nov 19, 2014
---
Rice and curry is the king of Sri Lankan cuisine. There's a slew of variations...