Step into one of Australia's favourite holiday destinations and prepare yourself for the regal natural beauty that is the Yarra Valley region. Rolling hills, vast green expanses and wineries as far as the eye can see; if that combination sounds like your paradise, then you're in the right place! Our Yarra Valley tours are so much more than wine-tasting (don't worry, it's included) and will take you to historical sights, local vendors and everything in between to give you a local experience that will stay with you for life.
Our Yarra Valley Wine Tours
Read more about travel in The Yarra Valley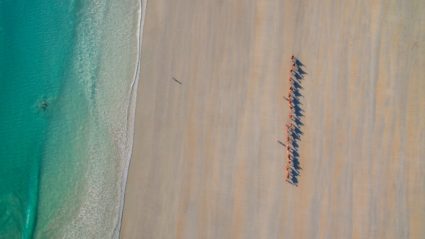 Feb 22, 2018
---
A laidback beach resort and pearling town in Australia's Kimberley region, Broome...
Jul 02, 2022
---
These Bruny Island restaurants are the best - you butter believe it!