A western adventure awaits you on a tour from Perth. 
Australia's largest state may seem daunting, but starting your trip from Western Australia's capital city of Perth can put you on track for the journey of a lifetime. Head south to Margaret River for some fantastic seaside wines, continue North to Australia's less famous Ningaloo Reef with its pristine beaches and turquoise waters or stop in at Broome where you'll find camels and red earth as you've never seen it.   
Our tours from Perth
Hike the Cape to Cape Track, a 8-day walking adventure that will reveal the most...
Highlights of our tours from Perth
Take in a beautiful sunset from Coral Bay
For some reason, sunsets on the west coast are beautifully different than anywhere else in Australia. Maybe it's the expansive landscapes that seem untouched, the rich, earthy colours that draw your focus, or the sparkling water that shimmers and shifts with the darkening sky. Whatever it is, it's truly magical and you'll get to experience one after the other in Coral Bay. 
Swim with majestic whale sharks
While they might be terrifying in stature, whale sharks have an incredibly gentle nature – something you'll discover on a marine adventure like no other off Western Australia's Coral Coast. Get the chance to share the water with these majestic giants on a swimming excursion you'll likely never forget and watch as they interact with their environment and each other. 
Sip your way through Margaret River
When you're in one of Australia's most iconic wine regions, it makes perfect sense to make your way through several wineries: one sip at a time. Whether you're a fan of aromatic chardonnay or more of a rich pinot noir kinda person, the best way to explore Margaret River is to go from vineyard to cellar door (and back again) while learning about the tricks of the craft and taking in sweeping views. 
Hike the rewarding Cape to Cape Track
Few Australian tracks come more rewarding upon completion than the Cape-to-Cape Track (from Cape Naturaliste to Cape Leeuwin). Stretching a staggering 123 kilometres, this iconic trek will take you along rugged headlands, atop six-million-year-old cliffs, through enchanting woodlands, and besides stunning beaches adorned with crystal clear waters. Put simply, this is the west coast at its best. 
Marvel at epic rock formations at The Pinnacles
If you're looking for an otherworldly landscape, you won't find much better than the ethereal collection of natural limestone pillars known as The Pinnacles. Nestled in Namburg National Park and formed over 25,000 years ago through natural coastal erosion, these beauties tower above the sandy terrain to create a scene you won't forget in a hurry (but take photos just be sure). 
Wander the hiking trails of Karijini National Park
Boasting more natural beauty than it has any right to, Karijini National Park is one of those unspoiled treasures that have to be thoroughly explored to be believed. From the picturesque red rock walls of Kalamina Gorge to the impressive peak of Mt Bruce, the park's 10 hiking trails – including the Joffre Falls Lookout Walk and the Kermit Pool Track - will ensure you see it all. 
Tours from Perth reviews
Western Australia FAQs
Read more about travel in Australia
Nov 23, 2021
---
We could wander through the Bungle Bungles range all day. And here's how.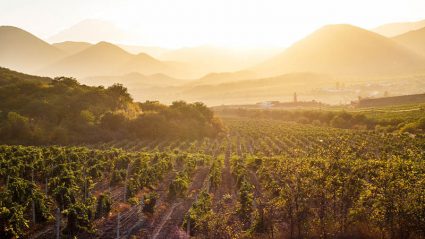 Nov 09, 2021
---
Feel on cloud wine at these Barossa Valley wineries.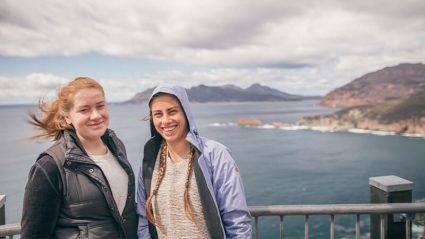 Dec 18, 2021
---
Discover the beauty of Freycinet National Park on these fantastic walking tracks.