Mention Vietnam to anyone, and the conversation might conjure up a few things – the beautiful scenery, the tragic war, the chaotic, thrilling big cities. But as someone who has spent much time traveling through Vietnam, there's one thing for me that stands out as synonymous with the country, and that's the burgeoning coffee culture that has taken hold.
It caught me off guard. In Thailand, where I'm based, only a handful of places could offer me something different to espresso-based drinks, like brewed coffee with apparatus such as a V60 or the siphon method.  Yet in many places in Vietnam, and certainly in the trendier coffee shops, it was everywhere.
Once you take into account Vietnam's history, it's hardly surprising that coffee has caught on so well. Formerly a colony of France, a country renowned for it's café lifestyle, it was the French who first introduced coffee to Vietnam in the mid-19th century. Yet in the years since, the Vietnamese have turned it into a drink of their own, with somewhat unusual but delicious ways of drinking the black stuff becoming mainstream.
RELATED: CHECK OUT OUR SMALL GROUP TOURS IN VIETNAM
The sheer number of coffee shops, some of which double up as lifestyle stores or co-working spaces, means it would be impossible to visit them all in one trip – even if I did try. But if you're starting your adventures in Ho Chi Minh City (likely), then you can't not drop by uber-cool L'Usine – a cafeteria, café, and retail shop rolled into one. There you'll find a diverse crowd of locals catching up, teachers marking books, and the occasional backpacker looking for WiFi, which give it a homely yet authentic feel.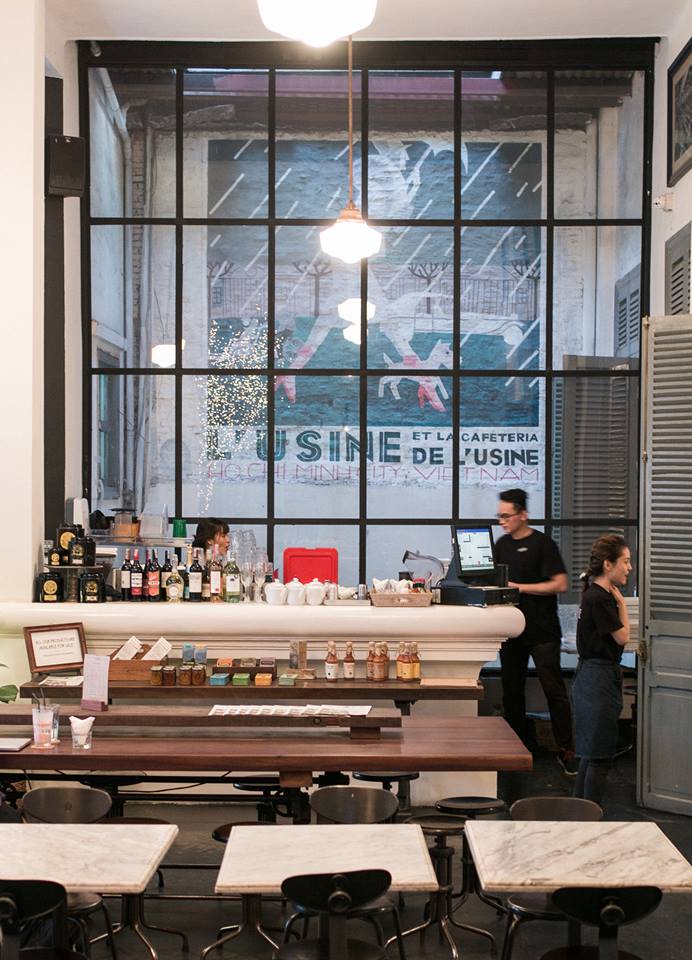 A pilgrimage
Walking around a bustling Ho Chi Minh city market, I saw stall after stall selling "freshly roasted" coffee beans along with the metal drip filter needed to make the most popular kind of coffee in Vietnam. Upon closer inspection, I found each stall to be proudly pointing out that their coffee was from Dalat.  Curious to find out what made coffee in this region so good, I booked a sleeper bus there to find out.
RELATED: WHERE TO GO IN VIETNAM FOR BEAUTIFUL SUNSETS
After a moderately comfortable eight hour journey (it turns out the sleeper buses weren't made with people 6-foot plus in mind), I rented a motorbike and headed to a coffee farm at the earliest opportunity. My journey to the Me Linh Coffee Farm shed some light onto just why coffee from Dalat was so well vaunted.
Dalat itself is very much a highland region, with rolling hills and valleys hosting thousands of coffee plants. The combination of altitude, the soil and the weather makes Dalat an ideal location to grow the Robusta coffee plant. Robusta plants are more easily cultivated than their Arabica cousins, and as a result, 97% of all coffee grown in Vietnam is Robusta.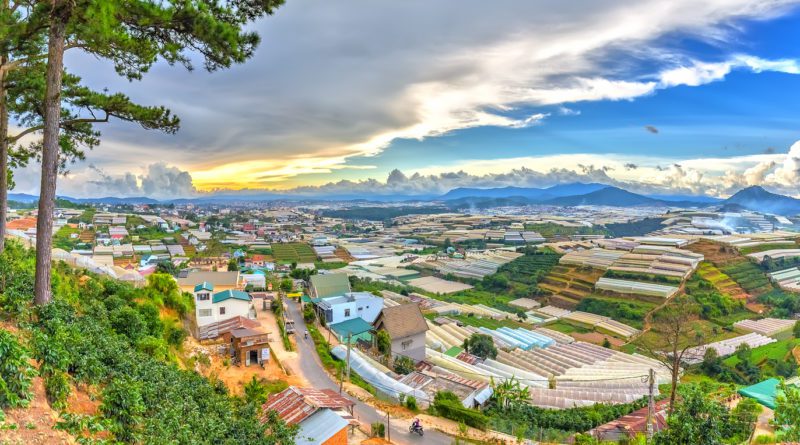 The coffee farm was a real treat. Situated high in the highlands, the staff were friendly and accommodating, and obviously knowledgeable about coffee. They told me all about the best brew types and what tasting notes to expect, and left me free to wander among the plants. Best of all was the terrace at the back to enjoy the coffee itself – suspended in the air, with long-stretching views of Dalat's rolling hills and gorgeous countryside. An aesthetic treat, as well as a palatable one.
From then, I became a convert to Vietnam's coffee scene. Here's what else my adventures taught me about specialist coffee types in the country:
Egg Coffee
Whilst in Dalat, and also in Hanoi and Hue, I sampled another Vietnamese style of coffee – egg coffee. As the name suggests, this is a drink consisting of egg yolks, coffee and often condensed milk. The result? A very rich coffee drink, but not an unpleasant one. Its rich taste made it a perfect pick-me-up for mornings after the night before – once you get past the idea of actually drinking an eggy coffee, that is.  The best I had was in Hanoi's Old Quarter at Doong Tea and Coffee, where it is served in an espresso cup with plenty of whipped cream on top, and a cookie for dipping.
Fruity Coffees
The Vietnamese are a daring people, and this is reflected in their adventurous, bold coffee recipes. Perhaps an inspiration for Starbucks, coffee with both coconut milk and meat was a popular sight. Yet it was the smoothie-type coffee drinks that piqued my interest most. Whilst coffee wasn't blended with overly acidic and sweet fruits, blending it with bananas and avocados gave way to a full, creamy and smooth way to drink coffee, whilst also ensuring those drinking it make strides towards their five a day. It's also refreshing to see that the avocado hype made its way this far.
The Classic Vietnamese Drip
On any given street in Vietnam, if you could look into the houses and the shops, the chances you'll find someone enjoying traditional Vietnamese drip coffee are very high. It's a simple but delicious drink; ground coffee is added to a metal filter, or phin, which is on the top of the cup. Water is then added, which seeps through the ground coffee and into the cup below. If you're not a fan of black coffee, it's typical to add condensed milk to get a sweeter drink – a practice started by the French, who found fresh milk hard to come by.
It's quick, it's easy, and it's a staple of Vietnamese life. Sipping mine on a porch in Sapa, with the majestic rice terraces enveloped by fog, the air crisp and the morning dew coating the wooden floor, is easily one of my favorite coffee experiences to date.
The French might have started the coffee culture in Vietnam, but it's the locals who've molded it into something of their own – something unique, and something to be proud of.
Interested in visiting picturesque Dalat for yourself? Check out this 10-day small group trip through Southern Vietnam.
Image Credits (top to bottom): L'Usine Facebook Page, iStock
Feeling inspired?