With its miles of sunny beaches and its sensational food, Spain is justifiably one of the world's top tourist destinations. Every year, thousands of travelers explore the narrow streets of Barcelona's Gothic Quarter or view some of Goya's masterpieces at Madrid's Prado Museum. But Spain is far more than just sangria, tapas and the works of Gaudí.
We've come up with six of the country's unheralded towns and cities that are definitely worth a detour.
Bilbao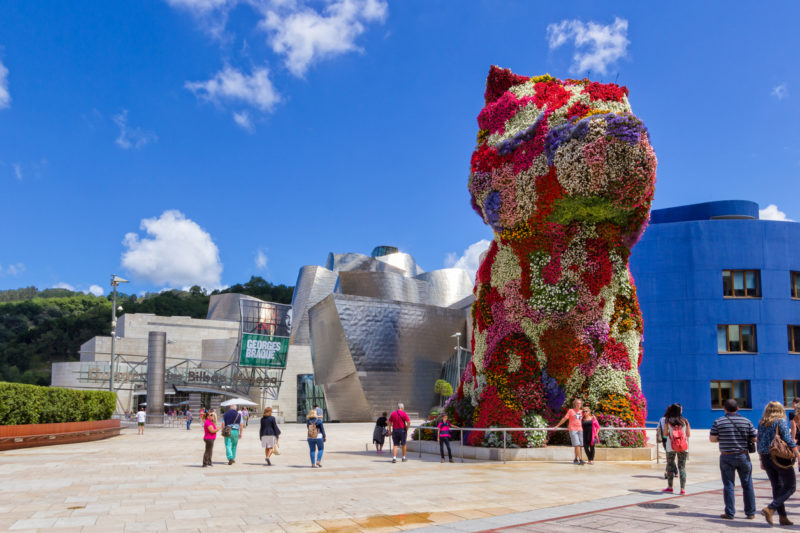 With beautiful San Sebastian and the historic town of Guernica just a short drive away, the Basque Country's biggest city doesn't feature on many people's to-visit lists. But in recent years, the former industrial town has really found its feet. From just 25,000 tourists 20 years ago, Bilbao now boasts over a million visitors a year. Much of this can be attributed to the city's ambitious urban regeneration project, which has transformed the city into a regional hub of art and culture.
Bilbao's biggest draw is undoubtedly the Frank Gehry designed Guggenheim Museum, which features a wide selection of contemporary art. Another sight of interest includes the Museo de Bellas Artes, which features works from Picasso, Gauguin and Goya. For the less artistically inclined, try a stroll through the city's compact Old Town and sample some of the many pintxos, the Basque country's unbeatable bite size tapas.
THIS 10-DAY ADVENTURE IN SPAIN STARTS IN BEAUTIFUL BILBAO
Girona
Situated just an hour's drive from Barcelona, this pleasant Catalan town is considered one of the best places in Spain for quality of life. And it isn't hard to see why. Some of its many sights include its impressive cathedral, picturesque winding streets and Medieval and Roman walls, which offer a great vantage point over the city.
Fans of Modernist architecture can also check out the works of local boy Rafael Masó, who designed several buildings in the city. French engineer Gustave Eiffel (of Tower fame) also constructed the bright red Pont de Ferro (Steel Bridge, often known in English as Eiffel's Bridge) that crosses the Ter River.
Unusually for a provincial town, Girona also has decent nightlife, with venues such as Lux and Yeah! Indie Club blasting out tunes until the early hours of the morning.
Salamanca
Perhaps due to its remoteness, (the city is closer to the Portuguese border than it is to Madrid, the nearest major city) Salamanca doesn't get the love it deserves. This is a real shame, because Spain's most magnificent university town deserves a place on every visitor's to-do list. We suggest you start with a café con leche in the Plaza Mayor, before taking a look at the town's two impressive cathedrals and the Casa de las Conchas, a renaissance palace decorated with shells.
Salamanca also has an impressive art scene, with the Art Nouveau and Art Deco Museum boasting over 2500 pieces including a Faberge egg. In the evening, check out the lively nightlife and try a typical Castillian dish, such as farinato, a sausage made with pig's fat and breadcrumbs, or hornazo, a local meat pie.
SUBSCRIBE TO OUR NEWSLETTER FOR TRAVEL INSPO, GIVEAWAYS & MORE
Santiago de Compostela
With its overcast skies and plentiful rainfall, Galicia's capital city is often referred to as the London of Spain. But even London's 23 inches of rain a year pales in comparison with the 75 inches that Santiago receives.
But don't let that put you off. Anyone willing to brave the ever present downpours will find a captivating town with a wide range of attractions. Make sure to check out the Romanesque Cathedral that is purported to hold the remains of Saint James. Then take a stroll through the UNESCO listed old town, with its granite buildings and arched walkways.
A trip to the market is also a must, where you can find everything from fresh fruit and vegetables to live crabs. Finish your day with a taste of Galicia's classic cuisine: Pulpo á feira (boiled octopus with paprika) and tarta de Santiago, a delicious almond cake.
VISIT SANTIAGO DE COMPOSTELA ON THIS 10-DAY FOOD TRIP THROUGH NORTHERN SPAIN
Las Palmas
Located 150 miles from Morocco and 1200 miles from Madrid, Las Palmas de Gran Canaria is often ignored by tourists, many of whom imagine it to be little more than a gigantic beach resort for Northern European tourists. And while it undoubtedly has more than its fair share of speedo-wearing Germans, this charming town's proximity to nature and relaxed way of life will give you plenty of other things to feast your eyes on.
After spending some time on the beach, take a stroll through the quiet, cobbled streets of the Old Quarter or visit the house Columbus stayed in before his trip to the New World. Just outside the city is the breathtaking Caldera de Bandama, the remains of an extinct volcano and Roque Nublo, an 80 meter volcanic rock. And if feeling you're peckish, make sure to try papas de mojo, salted potatoes in a spicy sauce – delicious!
Love Spanish food? You'll love these articles: 6 must-try dishes in Madrid, 10 restaurants to visit in Barcelona
Jerez de la Frontera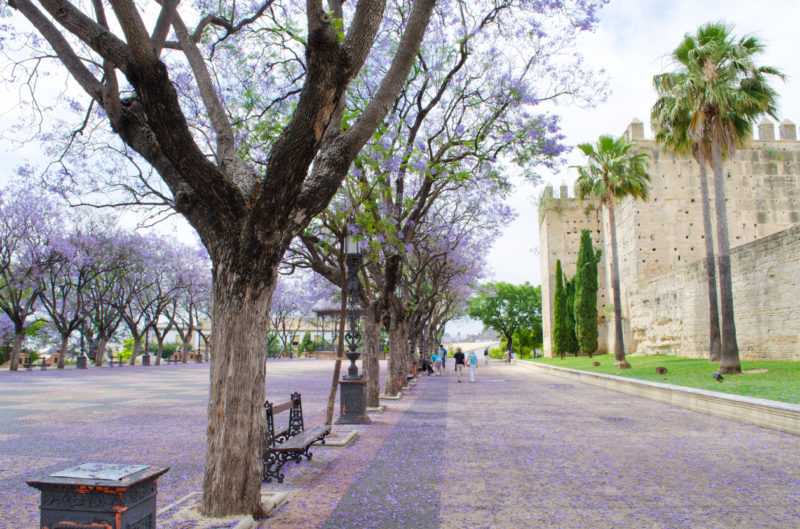 For many people around the world, the closest they will ever get to Jerez is with a glass of the city's fortified wine, known in English as sherry. And yet this pretty Andalucian town can rival anything Granada, its more famous neighbor, can throw at it. The Alcazar, an Eleventh Century Moorish fortress, is a notable highlight.
If you're visiting in February or March, you might be lucky enough to be there for the annual Flamenco Festival, when the world's greatest dancers flock to the city for three weeks of festivities. If that's not your cup of tea, pay a visit to the one of the town's many sherry cellars for an impromptu tasting.
Fancy exploring the beauty of Spain for yourself? Our range of small group adventures provide something for everyone.
(All images c/o iStock)
Feeling inspired?