So, there's a lot of you who've been around the block out there. You've seen the Machu Picchus, the Annapurnas, the Kilimanjaros of this world. You've braved the wilds of Costa Rica, hightailed through the jungles of Chiang Mai, or even schlepped your aching feet across the Camino de Santiago.
You've brought the house down in pubs, cafes and living rooms with tales of everyday madness on the road, with picture-perfect end-of-the-world Instagram smash hits to match.
But where to next? Where on this well-mapped earth can you find that next-level thrill, the one that makes you see the world with new eyes, that forces you to dig a little deeper? Here's a few of the out-there expeditions that we're tipping will own adventure travel in 2018.
1. Hang out with gorillas in the Republic of Congo
Long associated with conflict and political turmoil, the Republic of Congo (not to be confused with the Democratic Republic of Congo on the other side of the river) is actually one of the most rewarding destinations for trekkers and wildlife-worshippers. Not only is Brazzaville a pleasant – and refreshingly non-touristy – capital city to walk around and grab a bite to eat in, the dense green Odzala-Kokoua National Park is brimming with beautiful lowland gorillas.
On average, 12 of these cute-as-pie primates occupy every square kilometre, and with expert local trackers in tow (whose skills alone are a highlight), you're bound to be spending some quality time with them. Never mind the 13,000 elephants, or your Congo River cruise and motorised pirogue ride.
FIND OUT MORE: 9 DAYS WITH THE GORILLAS IN THE REPUBLIC OF CONGO
2. Explore Paraguay, South America's best-kept secret
Ah, Paraguay. The little landlocked country routinely left off best-of-South-America lists, overlooked in favour of its big-ticket neighbours Brazil, Bolivia, Chile and Argentina. But if you know, you know. And those who have seen the remote Atlantic jungle, or Yaguaron's stunning Franciscan church – and we're tipping that's not too many of you – most definitely know.
Jesuit ruins, Guarani astrology, 'spider-web' embroidery, smoky-sweet yerba mate – Paraguay's cultural tapestry is a rich one. And Intrepid have hooked up with the Hostettler family, conservation organisation Pro Cosara and local guides who know the San Rafael National Park like the back of their hand to chart a course through this special slice of Paraguay.
FIND OUT MORE: 12-DAY PARAGUAY EXPEDITION
3. Brave the Russian winter on the Trans-Siberian Railway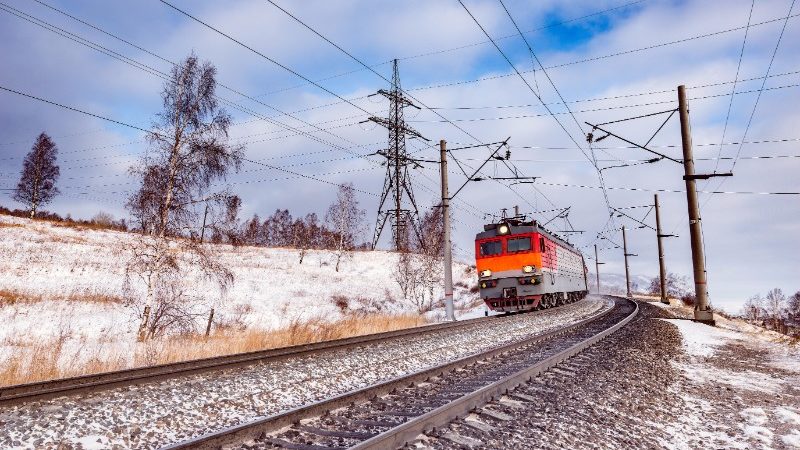 Tibet's got the Roof of the World, Switzerland's got the Glacier Express, but for legendary rail journeys, the Trans-Siberian Railway still can't be beaten. Many people are put off by the idea of taking this epic journey when it's cold, but the truth is winter is a great time to do it, as many parts of the country transform into a snow-drenched fairy tale. It's not for the faint hearted, though.
Although the seven wooden monasteries at Ganina Yama (the resting place of the Romanovs) may look like a fairy tale when they're dusted in snowflakes, the Russian Revolution was no joke; be prepared to be humbled. Throw in a visit to the Old Believers Village (an almost literal journey into the past) and an ice-covered Lake Baikal, and you've got yourself a serious adventure on your hands. Bring layers.
FIND OUT MORE: 15-DAY WINTER TRANS-SIBERIAN ADVENTURE
4. Tackle the walking trails of far northern Kruger, South Africa
Okay, so Cape Town is pretty nice. Actually it's really, really nice. But if you're the kind of traveller whose hair is more likely to stand on end at the sight of a sleeping baby elephant than a sip of award-winning Chardonnay by the sea, then head up to Kruger National Park. Keep going north you'll find the real unsung heroes of Kruger – Pafuri Walking Trails, the Luvuvhu fever tree forest, and a former hideaway for poachers and hustlers known as Crooks Corner. To get you in the mood, kick things off in Johannesburg with an eye-opening bicycle adventure around historic Soweto.
FIND OUT MORE: 7-DAY KRUGER WALKING SAFARI
5. Celebrate Christmas in Bethlehem and hike the Nativity Trail
What's better than Christmas in the place where it all began? On top of Christmas dinner with the locals, a dance and sing at Shepherd's Night Festival, and Midnight Mass at Manger Square, the expedition factor for this destination comes in the form of a legendary biblical route: The Nativity Trail. For those not up to date on their Bible revisions, this is the path Mary and Joseph are believed to have first walked – with the ultimate sense of purpose – from Nazareth to Bethlehem. As for Jerusalem, it offers one unfathomable historical discovery after the next, and the best way to do it is on foot.
Feeling inspired? All of these journeys are now part of our special 2018 Expeditions range. Check it out here.
Feeling inspired?