If you're planning a visit to Japan, or have your travel plans locked in, here's what you can do in and around Tokyo in summer.
Stay in a ryokan, monastery or pod hotel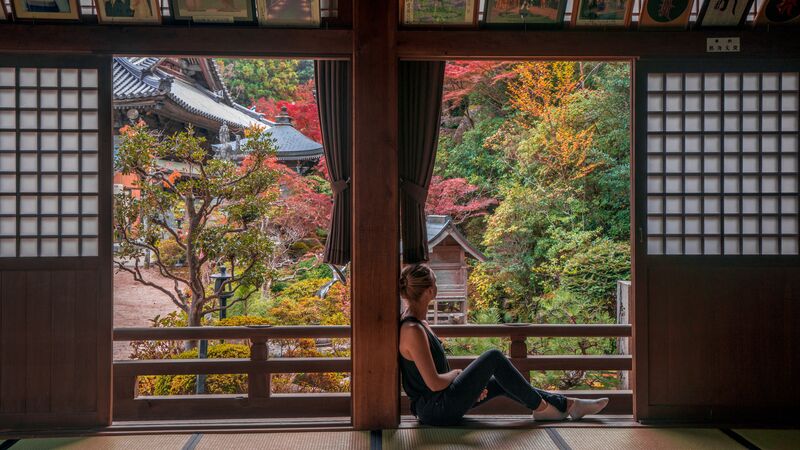 Accommodation in Tokyo in summer can be hard to find, so if you haven't sorted a roof over your head yet, you might need to consider some non-hotel options. Perhaps bunk down in a ryokan, a traditional Japanese inn, found all across the country. A night in a monastery is also interesting; the temple lodgings, also known as shukubo, are similar to ryokans with futon beds spread across tatami mats, and vegetarian meals served to hungry travellers. Want to stay somewhere more central? Book into a pod hotel, where human-sized capsules containing a bed and a blanket are rented by the night.
RELATED: WHAT TO EXPECT IN A TRADITIONAL JAPANESE RYOKAN
Eat. Everything.
Whether you're eating for sustenance to get you through watching a four-hour tennis match or looking to indulge your love of tempura at an izakaya, food is always an integral part of your Japanese experience. It's almost impossible to have a bad meal in Japan, be it at a fancy Michelin-starred restaurant in Ginza (where you may need to fork out half a month's salary to pay the bill), indulging in a 200 yen bento box at your local combini, or having a quick snack at a tachigui ("stand-eat") bar.
EAT YOUR WAY AROUND JAPAN ON OUR 12-DAY REAL FOOD ADVENTURE. FULL DETAILS HERE
Soak in an onsen
Visiting an onsen is an essential component of all trips to Japan. Despite the steamy water temperature, having a soak during summer is actually a really refreshing experience and will invigorate you for watching sports until the wee hours OR give you the rejuvenation you need to escape the crowds.
RELATED: A NON-NUDIST'S GUIDE TO USING AN ONSEN
Explore Tokyo's neighbourhoods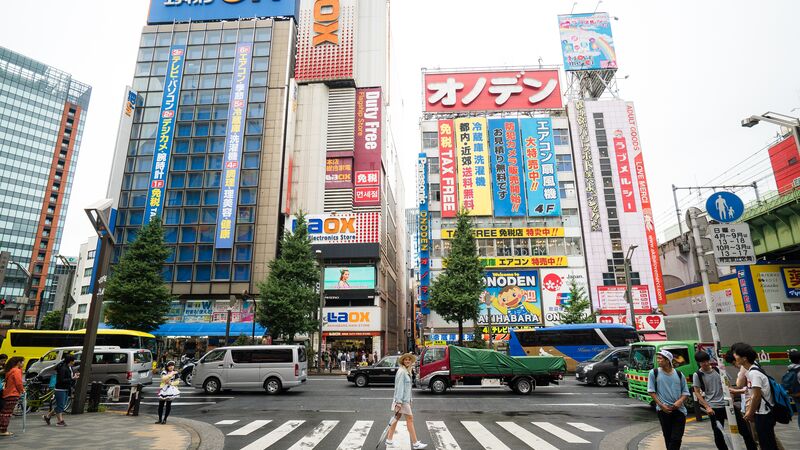 Tokyo's vibrant neighbourhoods are bustling at the best of times, so be prepared to contend with a lot of people when you hit the streets! Cat Street (which has nothing to do with cats) is tucked between Harajuku and Shibuya and is a great spot for browsing cute boutiques and brand-name stores, or just kicking back with an iced coffee (which you'll need in July – it's HOT!).
RELATED: YOUR ULTIMATE GUIDE TO ETIQUETTE IN JAPAN
Across the main road is the far more frenetic Takeshita Street, where you'll find over-the-top shoe stores, garish boutiques catering to all things kawaii, and cafes serving cream-filled waffles, technicolour soft serves, and enormous clouds of fairy floss. Prepare yourself to be swept up with the crowds!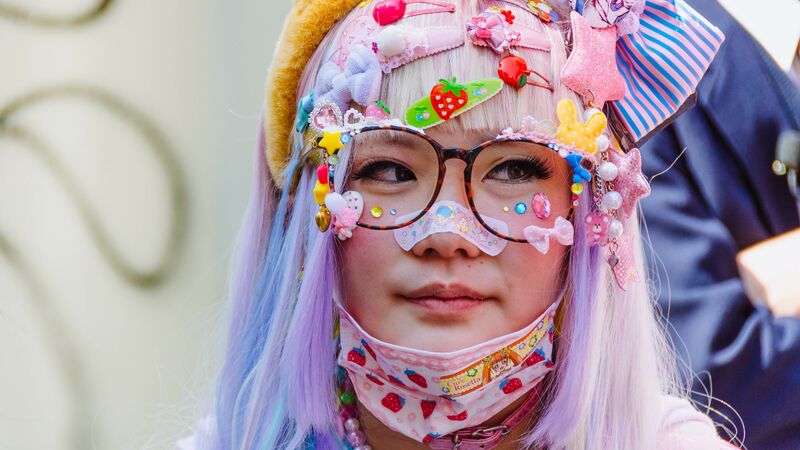 Akihabara, also known as Electric Town, is famous for its many electronics shops and stores dedicated to anime culture. Strike your best pose in a photo booth, use up all your 100 yen coins fishing for figurines and plush toys in vending machines, or visit the Robot Kingdom for all your – yep – robot needs.
HAVE THE BEST. DAY. EVER. ON AN URBAN ADVENTURE THROUGH TOKYO. VIEW THEIR FULL RANGE OF DAY TOURS HERE.
Tucked away from the bustle of Shibuya and Shinjuku is Shimokitazawa, a laid-back neighbourhood that oozes hip charm. This is the spot to stock up on vintage clothing, vinyl records and books – and super-cute desserts. Duck around the corner to Shiro-Hige's Cream Puff Factory for a cream-filled Totoro cake, named after the main character in the famous My Neighbour Totoro animated film.
Immerse yourself in all things Japanese
Have you even been in Japan if you haven't watched robots do battle with giant sharks, eaten an egg-stuffed baby octopus, or taken photos of every tanuki you can find? Japan is renowned for its tight embrace of all things, well, quintessentially Japanese, so get on board with it. Hit up a karaoke bar in Osaka, cycle among deer in Nara at Todaiji Temple, watch snow monkeys relax their tiny monkey bones in an onsen in the snow, spot geishas in Kyoto and fall in love with mocha, a Japanese sweet made from glutinous rice and sugar.
Escape the action
If hordes of people aren't your thing consider getting out of the city. Naoshima, the largest island in a cluster of 27 in the Seto Inland Sea, is a popular spot for art lovers, due to its galleries, museums and outdoor sculptures. Despite the range of contemporary installations dotted throughout the town, Naoshima has got a relaxed, almost rural feel.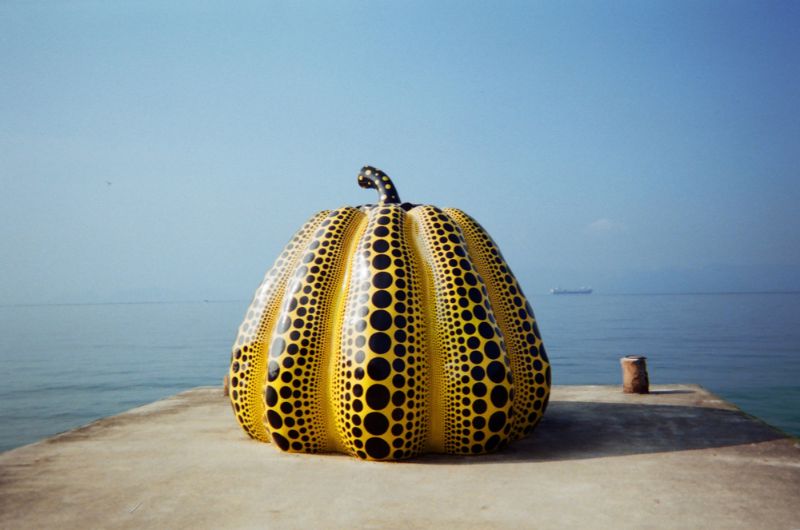 EXPLORE NAOSHIMA ON OUR 12-DAY SOUTHERN JAPAN EXPERIENCE. FULL DETAILS HERE.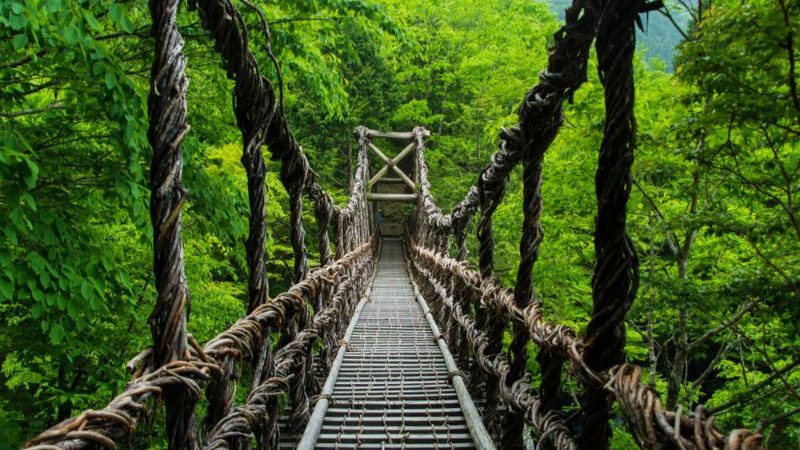 The remote Iya Valley feels worlds away from the bright lights of Tokyo and Kyoto. Located deep in the mountains of Shikoku Island, Iya Valley is a little like something you'd see in an Indiana Jones film. Sure, you've got the grey granite boulders and jungle-covered mountains, but spanning the valley are a series of suspended bridges made from vines. When the Keike clan fled here some 800 years ago, they constructed the bridges out of vines so they could slash down the bridges if they were under enemy attack. The three remaining bridges have been reinforced with steel cables, and are rebuilt every few years.
NAVIGATE YOUR WAY ACROSS A VINE BRIDGE IN IYA VALLEY ON ONE OF THESE SMALL GROUP ADVENTURES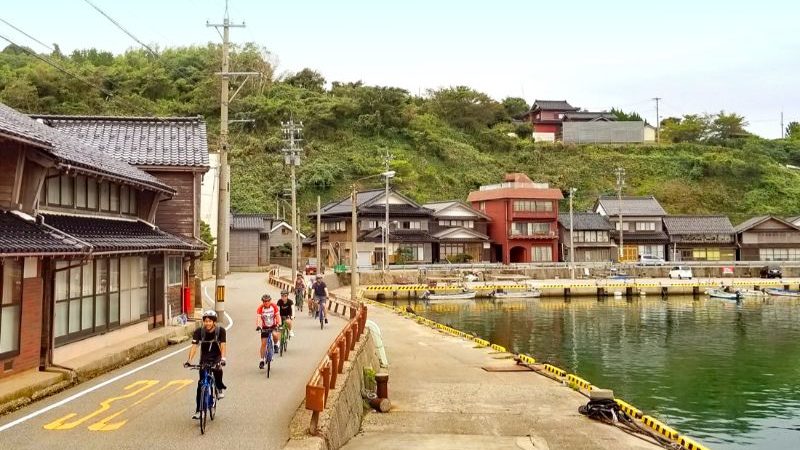 If the bustle of the world's largest metropolis is making you feel on edge, travel to Suzu, the smallest city in Japan. Located on the northern tip of the Noto Peninsula, Suzu can be tricky to get to, due to its lack of public transport – so why not make your way there by bike? Jump off the bullet train at Kanazawa then cycle along the coast to Togi, through the hilly Noto Mountains to Wajima, and onto Suzu.
SEE THE COUNTRY ON TWO-WHEELS ON OUR 11-DAY CYCLE JAPAN ADVENTURE. FULL DETAILS HERE.
Get well away from the crowds on the iconic Kumano-Kodo trek, an ancient pilgrim's trail stretching through the forested mountains of Honshu. While the 54 kilometre trek (offered on Intrepid's Koya-San and Kumano Kodo trek) isn't on quite the same playing field as, say, a marathon power walk (our trek is broken up across a number of days, and is more about the journey than the destination), you'll certainly feel like you've won a medal when you're out in Japan's stunning wilderness – and soaking away your achy bones in an onsen at the end of the day.
TREK THE ANCIENT KUMANO KODO TRAIL ON THIS 8-DAY ADVENTURE
Interested in joining us on a small group adventure? Explore our range of tours here. 
Feature photo by Luciano Mortula – LGM, Shutterstock.
Feeling inspired?