With palm-fringed beaches, bright blue water and laid-back island vibes, the Florida Keys feel more like a tropical Caribbean getaway.
When you arrive at the Florida Keys, it's very normal to question whether you're still in the United States. Despite being just a few hours from Miami, the archipelago feels a million miles away with powder-white sands, wispy palm trees and lively bars and restaurants where the parties go on long after the sun goes down.
Whether you want to relax and embrace the beach bum life, cycle gorgeous coastal trails, kayak through coastal mangroves or eat delicious seafood with a cocktail in hand, there's an adventure for everyone. Here are 11 reasons why the Keys should be on the itinerary for your next Florida vacation.
1. It's easy to get there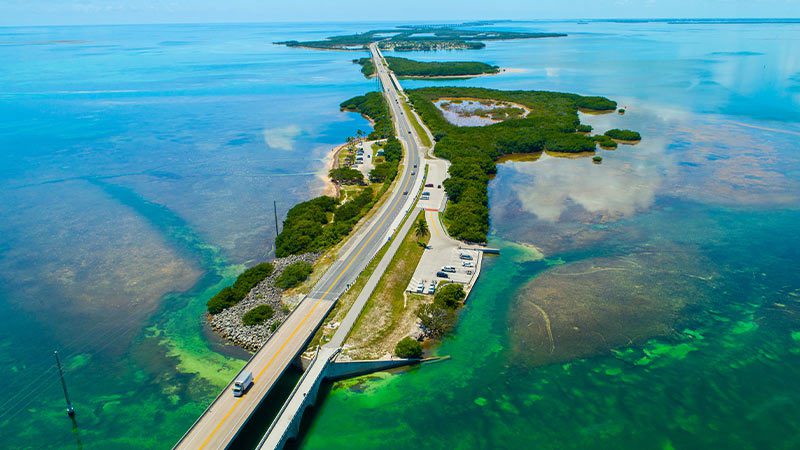 One of the great things about the Keys is that you can drive there in just a few hours from Miami. The Overseas Highway is a 113-mile long road that connects Miami with all islands down to Key West, the most southernmost island. The drive takes about four hours on a good day, but it can get pretty congested. Even if you get stuck in traffic, driving along to your favourite road trip playlist with those views is a highlight in itself. If you're travelling from further afield, you can take a ferry from the mainland or fly into Key West or Marathon Key.
2. Escape the winter cold
Swap the winter coat for a swimsuit? Don't mind if we do. We love embracing winter with cosy dinners, hot chocolate and brisk walks, but we have to admit, escaping the winter for a week or two feels amazing. Feeling the warm sun on your skin after months of living in woolly sweaters hits differently. With a sub-tropical climate and average highs of 75°F (24°C) in the 'coldest' month (FYI-January), the Keys make for a perfect winter getaway. December through March is the best time to go as there's no risk of hurricanes, the mugginess is bearable and there's a host of events and festivals to enjoy. Ciao, winter blues.
3. Float through coastal mangroves
From kayaking to wakeboarding to paddleboarding, the Florida Keys is an awesome place to have fun in the water. One of our favourite ways to explore is by jumping in a kayak and paddling from Key Largo all the way down to Marathon Key. You'll dodge low hanging branches as you glide through thick mangrove forests while learning about the ecosystems and looking for wildlife. Keep an eye out for stingrays, jellyfish and nurse sharks in the crystal clear shallows. If you're really lucky, you might spot a turtle or manatee.
KAYAK AT KEY LARGO ON OUR MIAMI TO FLORIDA KEYS TOUR
4. Explore the world's third-largest barrier reef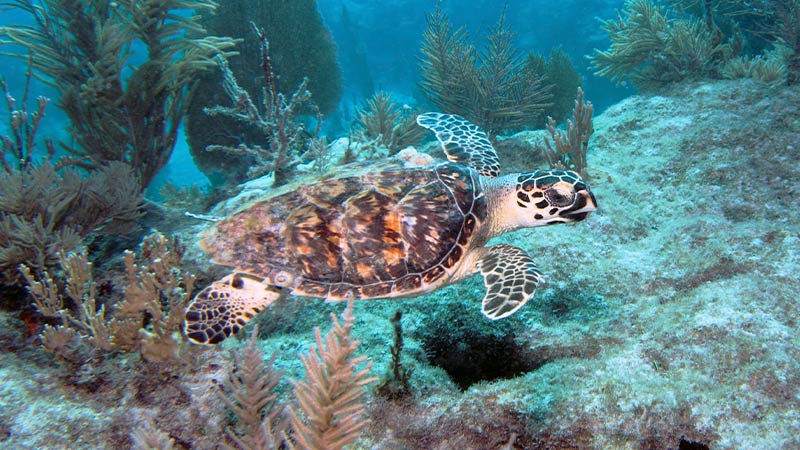 Did you know the Florida Keys is home to the third-largest barrier reef in the world? John Pennekamp Coral Reef State Park is the USA's first underwater park (read: underwater adventure playground). From shipwrecks to underwater statues to colourful coral reefs teeming with tropical fish, there's so much to explore. Look out for parrotfish, snappers, lobsters, sea cucumbers and maybe even a barracuda. If you don't fancy throwing on scuba gear or a snorkel set, you can jump aboard a glass-bottomed boat tour instead.
5. Experience a Florida Keys sunset
Watching the sunset is a daily ritual when you're in the Keys. And we think there are few better ways to watch the sunset than from the water. Feel the cool ocean breeze on your skin as you cruise out of Key West and anchor in the open water where you'll have front row seats to watch the sun dip below the horizon and paint the sky in shades of orange, pink, red and purple. Pair this with a cold beverage, good company and the soundtrack of waves lapping against the boat, and you have yourself an unforgettable evening.
6. Uncover the history of Key West
You wouldn't suspect it now with its quaint Art Deco buildings and colourful streets, but Key West has a fascinating history filled with stories of pirates, smugglers, poachers and rum runners. Uncover the secrets of the island by exploring the haunted streets of Old Town or visiting historic buildings like the former residence of American writer, Ernest Hemingway or the Little White House – where former President Harry. S Truman spent his winters.
7. Embrace your inner beach bum
Sparkling white sands, come-swim-in-me waters, comfy hammocks and fringing palm trees – you really are spoilt for choice when it comes to postcard-perfect beaches. Some of our favourite spots include Sombrero Beach, Higgs Beach and Smathers Beach, but to be honest, it doesn't matter which island you're on, you can literally walk in any direction and you'll stumble on a stunning beach soon enough.
8. Try the best key lime pie
Nowhere does key lime pie like they do in the Keys (no, seriously, it was invented here if you hadn't guessed by the name!), and you'll find it on almost every cafe and restaurant menu. This tangy, creamy and delicious dessert is made with egg yolks, lime juice and condensed milk that is set in a pie crust and topped with meringue or whipped cream. Locals love it that much, there's even a Key Lime Festival celebrating, in the festival's words, "all things citrus, eccentric, people and pie".
9. Eat delicious food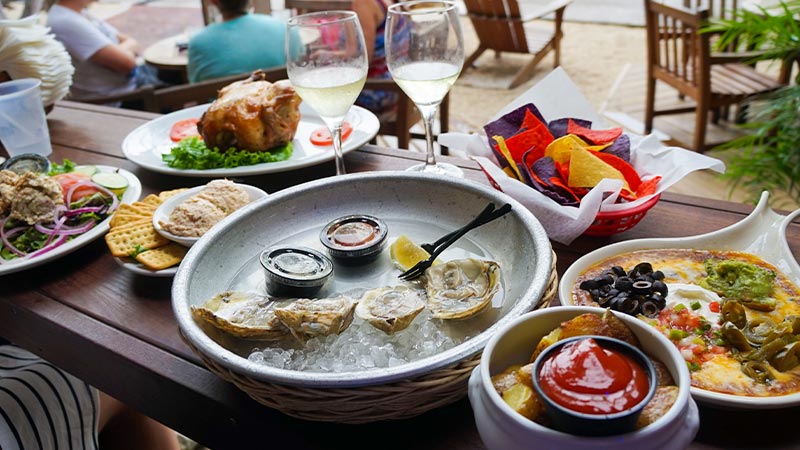 The Keys certainly pack a punch when it comes to food. The islands are brimming with cafes and restaurants serving a wide range of international cuisines and American family favourites. A must-try tradition in Key West is an Original Sloppy Joe Sandwich and a Sloppy Rita (Hornitos Resposado Tequila, Gran Gala, sour, orange juice and club soda). However, the real drawcard is the abundance of locally-harvested seafood which features at the top of almost every restaurant menu. Tuck into Florida stone crab claws, grilled lionfish or lobster drenched in garlic butter, crispy conch fritters, or a baked snapper marinated in delicious herbs.
10. Get a taste of Cuban culture
Key West is just 90 miles from Cuba, and the two islands share close ties that date back almost 190 years. The word key comes from the Spanish word, "cayo" which means "small island". And you'll be constantly reminded of just how close Cuba is by the smells, tastes and sounds of Key West's streets.
Start your day with a strong shot of café cortadito (Cuban espresso with steamed milk) from a local vendor and wander the colourful streets lined with Art Deco buildings and former cigar factories. If all that walking works up an appetite, just follow the smells of crispy pork and plantains, empanadas and pastelitos to a local cafe for some lunch washed down with another coffee or a rum inspired cocktail (depending on what time of day is).
11. Let your hair down
The Florida Keys is the perfect place to get in vacation mode and have a good time. There's heaps on the evening entertainment menu whether it's a sunset dinner cruise, a night at the theatre, salsa dancing to a live band or a bar crawl on Key West's lively Duval Street. Key West has always been a bit of a party town and was a hub for illicit rum-running and speakeasies during the prohibition era.
Feeling inspired?