Never considered travelling to Pakistan? You might after reading this blog.
It's home to the world's second-highest mountain, breathtaking scenery and hospitality that'll make you feel at home. But compared to other Asian countries, Pakistan is an undiscovered travel destination. The country was off-limits for many years due to political unrest and safety concerns, but it's now considered safe for travellers and borders are open again. Travelling in Pakistan might not always be straightforward, but it promises to be a truly intrepid adventure.
From endless trekking opportunities to lip-smacking food, here's why you should consider Pakistan for your next Asian adventure.
#1. It boasts some of the world's best treks
Pakistan has some of the best treks in the world. Whether you're a hardcore hiker looking for your next challenge or someone who prefers traffic-free trails, the treks here won't disappoint. Intrepid's 10-day Karakoram Mountains trip showcases some of northern Pakistan's most awe-inspiring landscapes. Sometimes known as Little Tibet, the Baltistan region is a mountaineer's paradise where you'll walk among towering peaks, cross glacial streams and camp among carpets of colourful wildflowers in the beautiful Nangma Valley—all while mingling with the locals and getting a feel for village life.
TREK THE KARAKORAM MOUNTAINS WITH INTREPID
#2. The scenery is out of this world
There's stunning scenery. Then there's Pakistan. After Nepal, Pakistan has the highest number of mountains over 8,000 metres, many of which humans have yet to step foot on. From ancient glaciers to deserts, alpine forests to golden beaches (did you know Pakistan has 1,000 kilometres of coastline?), few countries boast this much geographical diversity. The best part is that the landscapes are practically untouched. Free up space in your camera roll… you're gonna need it!
#3. It's home to the second-tallest mountain
At 8,611 metres, K2 is the second-tallest mountain after Everest. This gigantic peak is nestled in the stunning Karakoram range – aka the 'home of the giants' – where snow-topped peaks soar into the heavens. Summiting K2 is best left to the experts (trekking pros agree it's the world's deadliest climb), but simply seeing it with your own eyes is one for the books.
#4. The hospitality is incredible
When your feet are tired and your eyes are heavy after long days of hiking, rest assured you'll be well taken care of. If you ask anyone who's been to Pakistan, they'll tell you how the locals are some of the friendliest folks you'll ever meet. You'll lose count of how often you're met with a huge, cheesy grin or invited into someone's home to drink chai or share a meal. Whether you're crossing paths with shepherds in the mountains or staying with a family at a homestay, the warmth of the people will linger in your heart long after your trip ends.
LEARN WHAT LIFE IS LIKE FOR WOMEN IN PAKISTAN ON INTREPID'S WOMEN'S EXPEDITION
#5. The culture is vibrant and diverse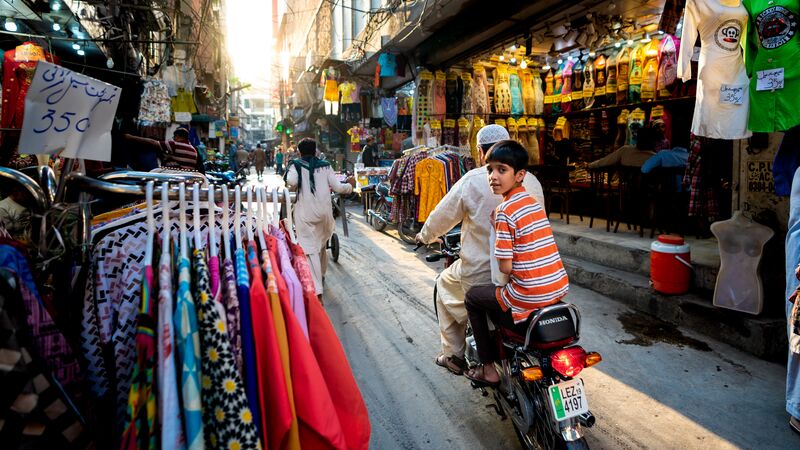 The people of Pakistan comprise many ethnic groups – including Sindhis, Punjabis, Pashtuns, the Wakhi and the Kalash – and this diversity is reflected in the melting pot of languages, architecture, art, music and food in each province. In fact, travelling around Pakistan can often feel like you're visiting multiple countries. From age-old rituals to regional dishes, folk music to fashion, your senses will discover something new wherever you go.
#6. The food is seriously delicious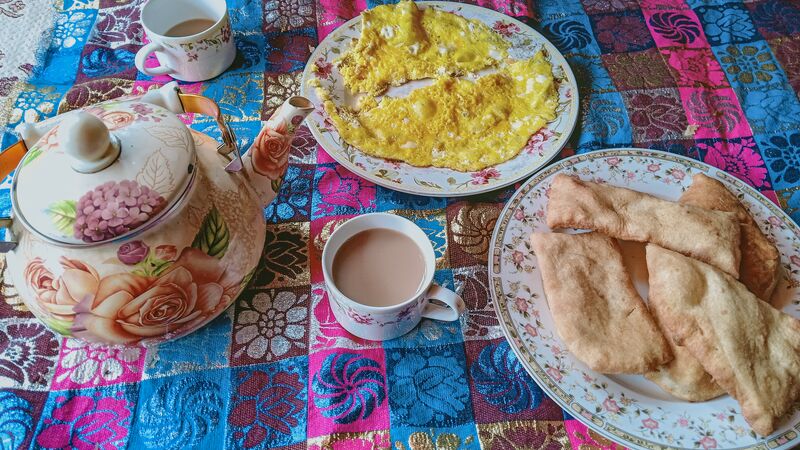 If food is the way to your heart, get ready to fall head over heels for Pakistani cuisine. The different cooking styles, spices and flavours in each region reflect the many influences that have shaped the culture. While there are plenty of vegetarian dishes, it's a meat-heavy cuisine with lots of meat curries, stews and barbequed kebabs (post-pub kebabs will never be the same after visiting Pakistan!). Meals are usually served with flatbread or rice, raita (yoghurt), salad and pickles. I hope you're hungry!
EXPERIENCE PAKISTANI FOOD AND HOSPITALITY ON INTREPID'S PAKISTAN EXPEDITION
#7. Drive along one of the most scenic roads in the world
The Karakoram Highway is a 1,300-kilometre-long road connecting China and Pakistan via the Khunjerab Pass in Gilgit-Baltistan. It's also the world's highest paved road, so your head will quite literally be in the clouds. The views are phenomenal from start to finish, but for a sight you don't see every day, head to Jaglot where three mighty mountain ranges meet: the Karakoram, the Hindu Kush and the Himalaya.
DISCOVER WHERE THREE ICONIC MOUNTAIN RANGES MEET ON A TREKKING ADVENTURE IN PAKISTAN
#8. It's low on the tourist radar
If you count how many of your friends have been to Pakistan, it will probably be few if any. The country has been low on the tourist radar, which means travelling here is a genuinely offbeat experience. You best be quick, though. Tourism is picking up as the world wakes up to all the incredible things Pakistan has to offer.
Curious to explore one of the world's lesser-known destinations? Check out Intrepid's small group tours in Pakistan.
Feeling inspired?