Food photography on the road is tricky. It can't just be a pretty shot of your dinner, because everyone with an iPhone and the crema filter has one of those. And it can't be a perfectly staged arty shot either, because then it looks like a Donna Hay cookbook.
So when we put a call out for shots of travel food in January, we were blown away with what you guys sent in. Street food crawls in Lombok, fruit salad carving in Cartagena, blow-torching meat in Hong Kong and slurping ramen in Japan – if it's beautiful and delicious, you'll find it below.
And the winner is…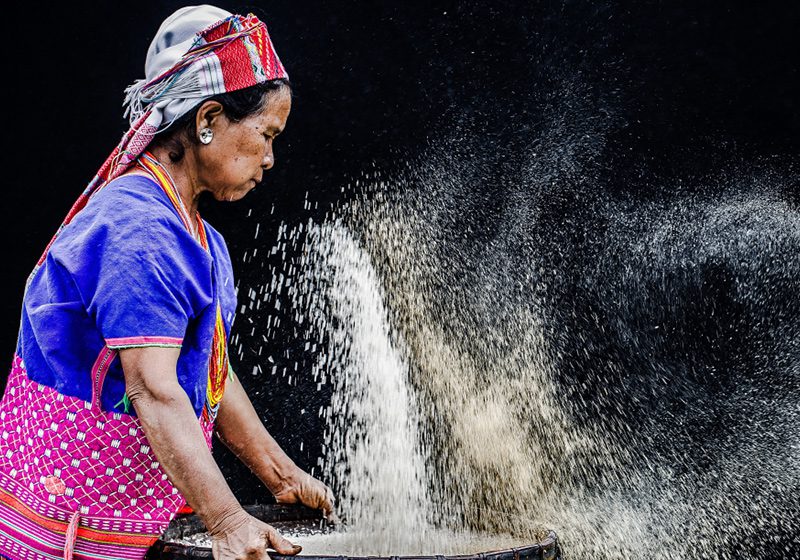 Congratulations Yao Siong Yong! This pic of a lady sifting rice in Chiang Mai is exactly what we were talking about. Action, food and local colour all wrapped into one delicious photo. Well done. To reward your efforts, we'll be sending you an Intrepid Travel voucher to the tune of AUD$800!
January finalists
Well done to all our finalists once again. Competition was tougher than an overcooked pork loin this month, so if your shot appears in the photos below, you know you're top of the pops.
Street food in Battambang, by Scott Bainbridge
Colours of Cartagena, by Vicki Kellaway
Kolkata naan, by Sandipani Chattopadhyay
Slurping ramen, by Rachel Soh
Laksa in Kanchanaburi, by Mareike Entzian
Istanbul street food, by Neo Khoei
Frying naan, by Amlan Sarkar
Blowtorch in Hong Kong, by Samuel Putnam
Frogs in Siem Reap, by Tharanga Ramanayake
Pyjamas in Phnom Pehn, by Russell Pearson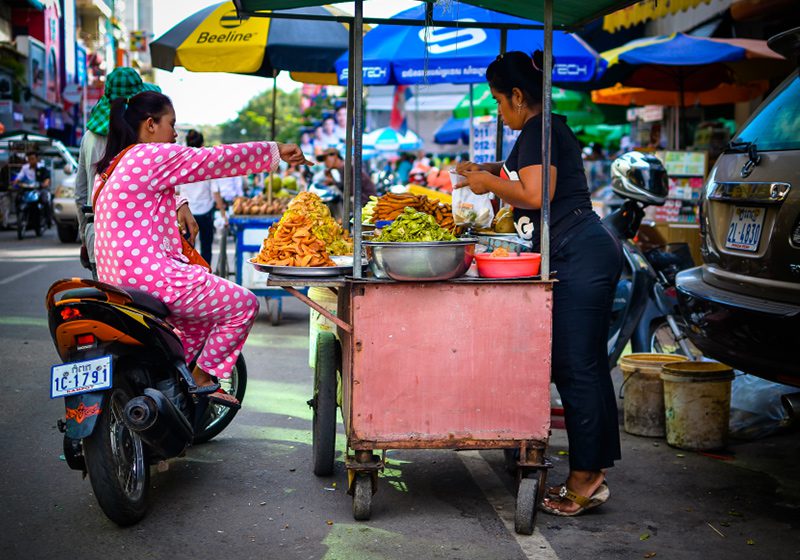 Lombok street corner, by Cara Griffith
London taco truck, by Cyra Alcock
Hoi An at night, by Russell Pearson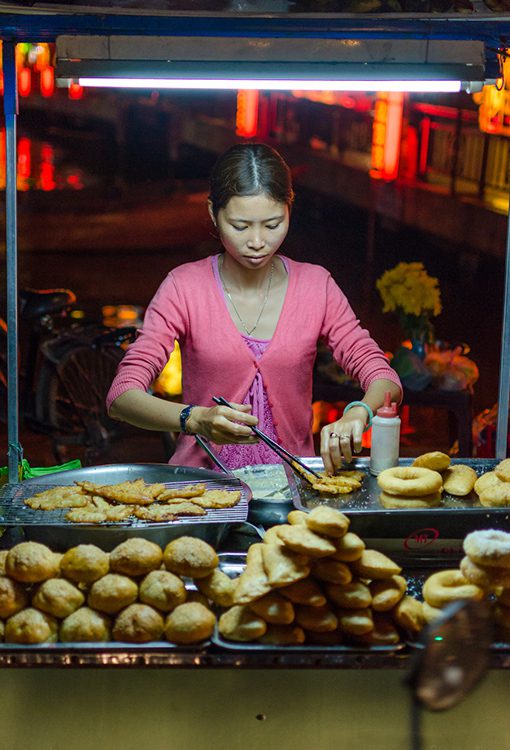 Reckon you've got what it takes to win? Our theme for February is Local Faces, so get snapping to WIN $800 worth of travel!

Feeling inspired?