It was already freezing when I landed in Moscow and hailed a cab to the railway station. I expected nothing less from the Russian capital, but the thermostat would only continue to plunge over the next 44 hours as I made my way to Labytnangi, my train's final stop on the edge of the Arctic Circle.
After arriving and spending the night in an ominous, pink-hued Soviet hotel, my travel partner – the incredibly talented journalist Sophy Roberts – and I spent the morning gathering supplies before setting off on an 11-hour drive into the depths of Siberia. That night we reached the 'Land of Hope Reindeer Camp', a remote refuge in an otherwise frost-bitten desert. It was also our home for the next five days.
FIND OUT MORE ABOUT OUR 15-DAY REINDEER EXPEDITION
I'd come all this way to meet the isolated Nenet tribe, Russia's last nomadic reindeer herders, as part of a new expedition experience created by Intrepid Travel. Armed with camera and a notepad, Sophy and I set out to share the stories of Russia's indigenous people, and how Intrepid's expeditions were helping to preserve their culture.
The following photos give a quick glance into the lives of Russia's inspiring Nenet people, who live a challenging existence on the edge of the Yamal Peninsula.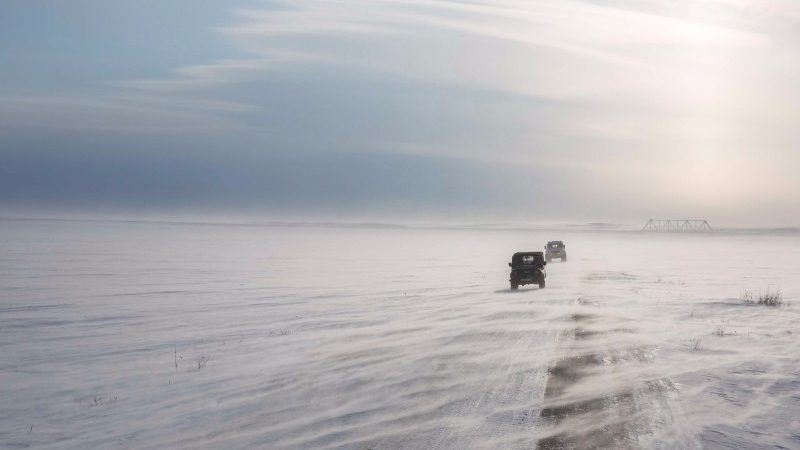 Our Trekols – 4×4 amphibious vehicles – battle the winds as we begin our 11-hour journey to the Yamal Peninsula.
Our home for four nights was a traditional 'chum'; a tent or tepee wrapped in reindeer hides, equipped with beds and a fireplace.
RELATED: WANT TO HIKE WITH A BERBER FAMILY IN MOROCCO? YOU WILL NOW.
The first morning was spent visiting a neighboring family. In the tundra, there are two forms of transportation: snowmobile and reindeer sled.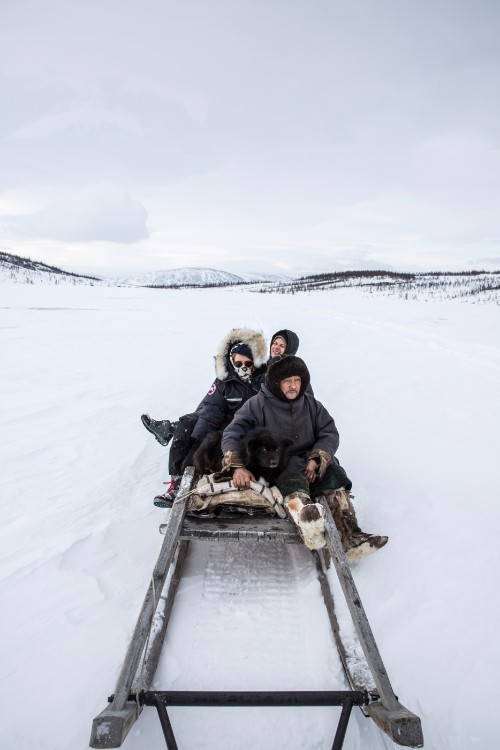 Intrepid Travel leader Boris, traveller Sophy Roberts, and our local host Ivan Pavlova (and dog) embark on our morning commute.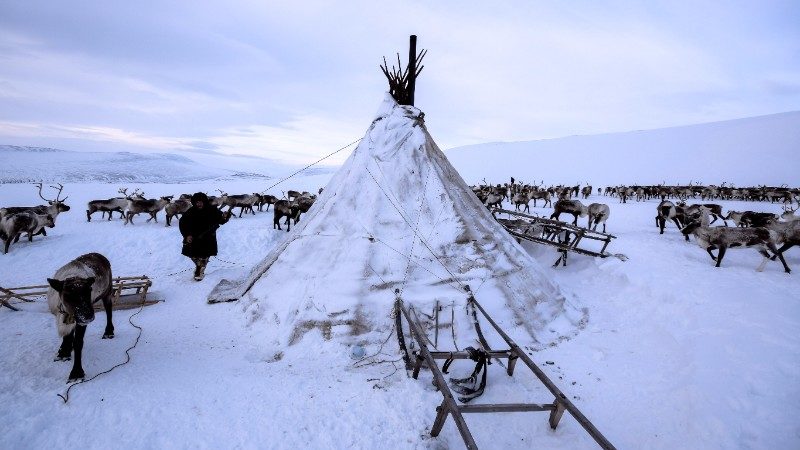 Our incredible host, Ivan Pavlova, secures the sled before tending to his family's herd.
Meet Anya, a 22-year-old mother of four who lives on the Yamal Peninsula.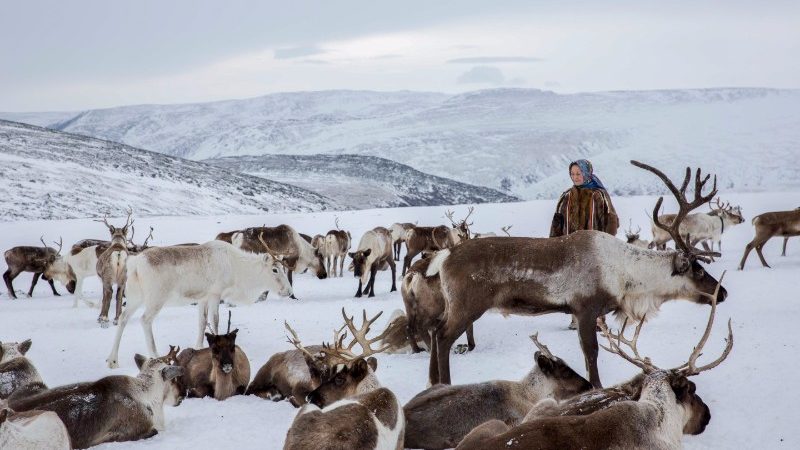 Anya walks through her herd. Her family owns a total of 200 reindeer.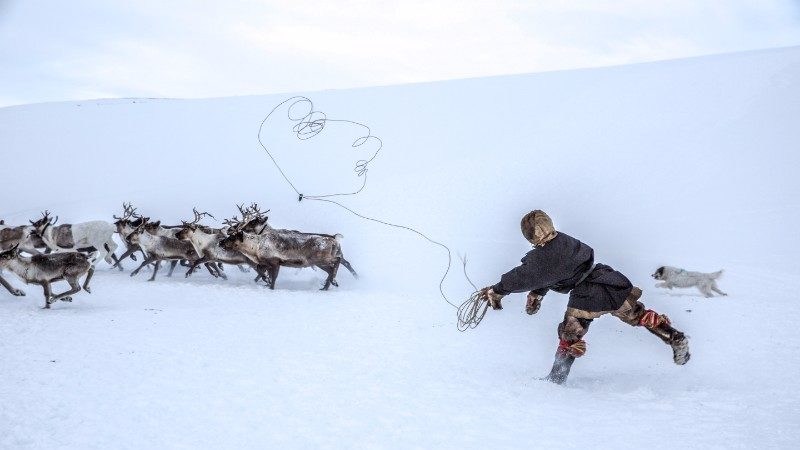 A local herder attempts to lasso a reindeer. He would gather four reindeer to take him (via sled) to a neighboring village, a journey that would take over four hours.

A portrait of the traditional Nenet people and their winter clothing.
After a long morning on the sleds, Ivan (left) and I (right) share tea and soup inside a chum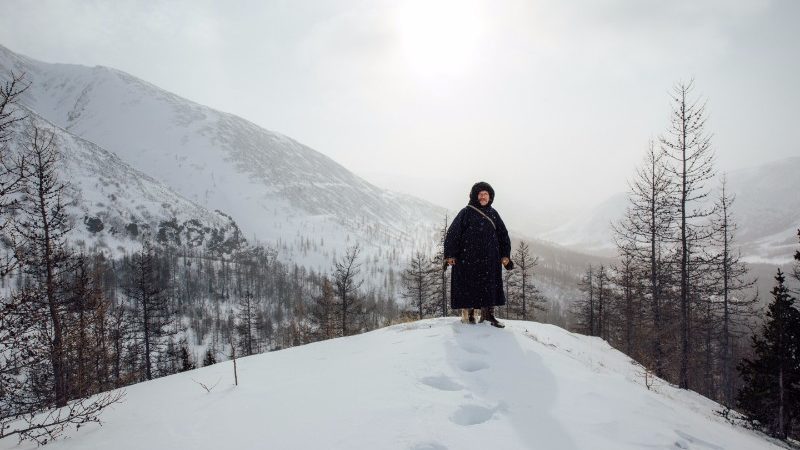 Ivan leads our group to the edge of the Peninsula, a sacred site for the Nenet reindeer herders.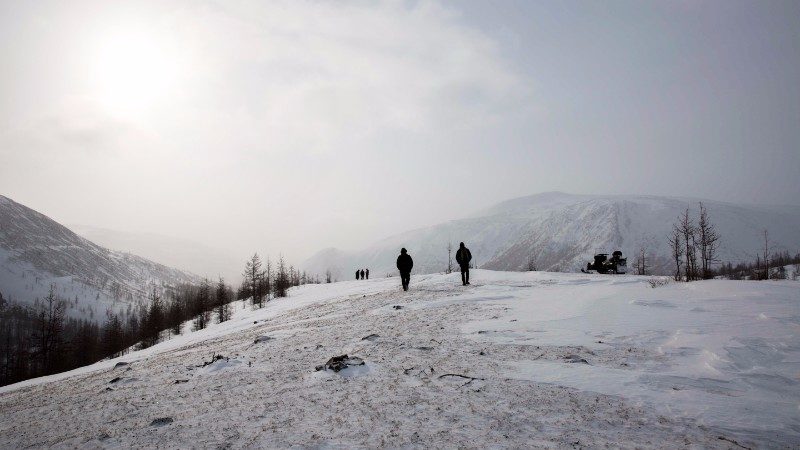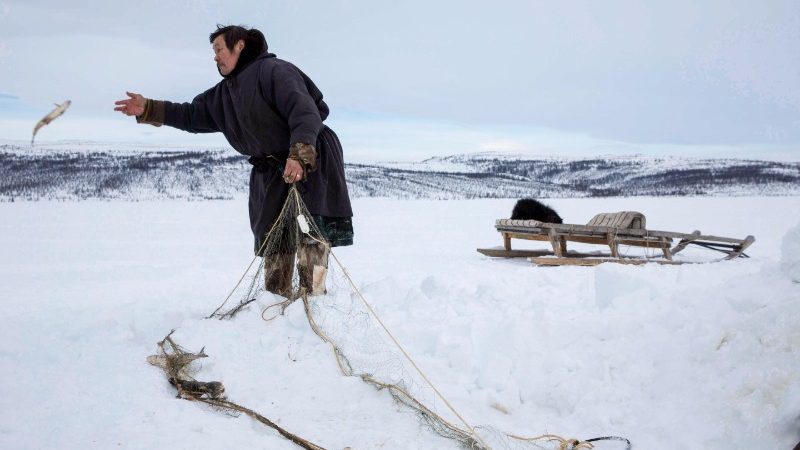 A typical afternoon would be spent ice fishing. Despite living in the frozen tundra, the Nenets still rely on the land for their food and sustenance.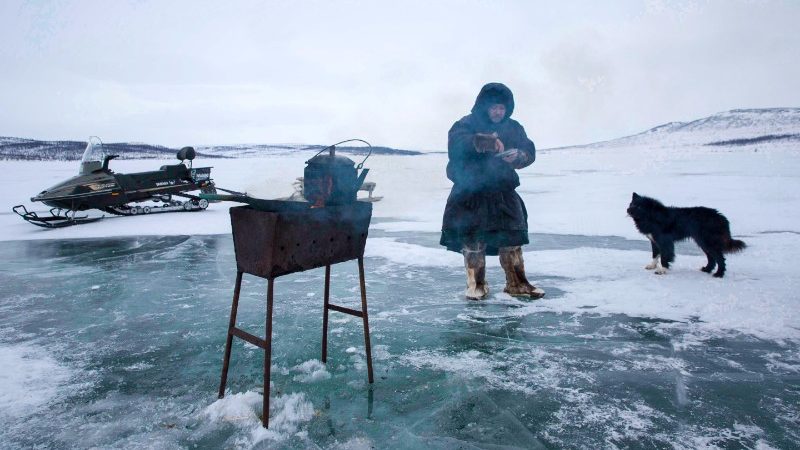 We cooked up an evening meal right on the ice: freshly cooked fish.

Sophy and I sending a final goodbye to the Nenet people.
One final sunrise before we embark on another 11-hour drive. We're left humbled and inspired by the beautiful Nenet people.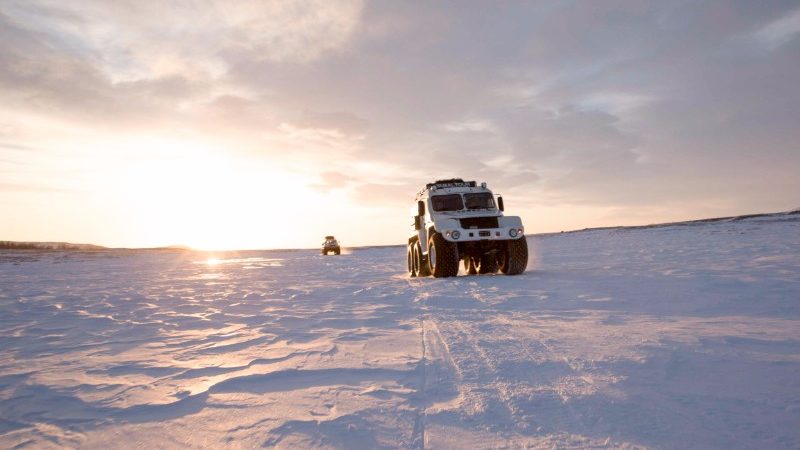 Join us on the adventure of a lifetime to Siberia's remote Yamal Peninsula on our 15-day Russian reindeer expedition.
All photographs taken by Sophy Roberts and Mikey Sadowski.
Feeling inspired?