Want to learn Cajun cuisine from the only female-owned African American cooking school in New Orleans? Hike the backcountry of Montana with a local Blackfeet guide? Or enjoy a Native American river-to-table lunch in Warm Springs, Oregon? Intrepid has a new range of USA trips that amplify and celebrate Black, Indigenous and People of Colour (BIPOC) perspectives in the United States.
This week we launched something pretty special: a brand new, 6-day Intrepid adventure through the American South, exploring the unique Gullah Geechee culture of the Carolinas and Georgia. The trip is part of an ongoing effort to introduce new experiences that not only celebrate BIPOC cultures, but also provide a more diverse and inclusive perspective of the iconic places that make up the United States.
In 2022, Intrepid will be running 40 new trips in America, within these tours are 8 new BIPOC-centric experiences that are helping travellers see the country through a more diverse and inclusive lens. Special thanks to National Blacks in Travel & Tourism Collaborative and representatives from the Crow Nation and Lakota tribes, who helped bring these to life.
Learn to cook Cajun food at Deelightful Roux School of Cooking
There is exactly one cooking school in New Orleans owned by an African American woman, and it's Deelightful Roux. When it comes to learning Cajun and Creole food, there's no place better. Your host and guru is culinary star Dwynesha Lavigne, a New Orleans local and award-winning baker, who also hosts a weekly food segment on TV. Try your hand at Jambalaya, smothered okra and tomatoes, Cajun Gumbo and New Orleans' famous Banana Foster.
Available on:
Tour Charleston, South Carolina with Professor Damon Fordham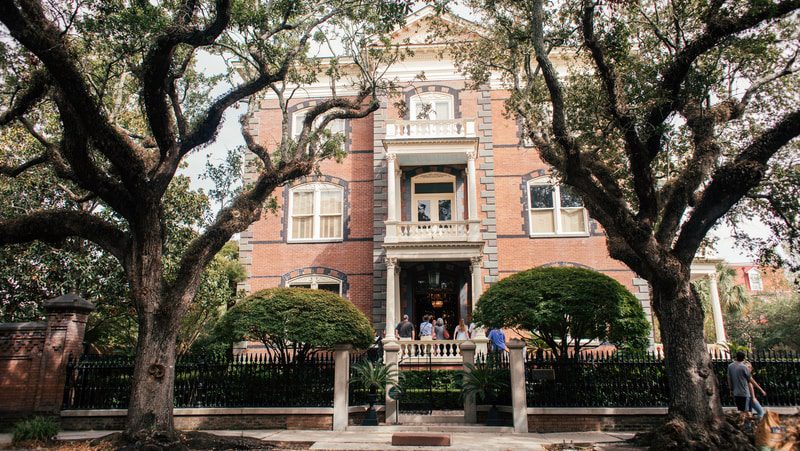 Charleston has a rich history, but most travellers only get one side of the story. This year, Intrepid groups can explore the oral histories of South Carolina alongside renowned African American historian, Professor Damon Fordham. Join a 'Lost Stories of Black Charleston' walking tour and get a unique perspective on Charleston's past, including local folktales, stories of the Reconstruction, and the heroes and heroines often missing from the history books.
Available on:
Visit the Whitney Plantation with 2nd Line Tours
2nd Line Tours is a Black-owned business committed to telling the true history of New Orleans. This year Intrepid travellers will join 2nd Line Tours for a guided tour through the Whitney Plantation and learn about what life was like for those enslaved on a Louisiana sugarcane plantation, with a focus on the lives of slaves, rather than the opulent house itself. Exploring this plantation is a sobering and eye-opening experience.
Available on:
Hike the backcountry of Montana with a Blackfeet guide
Montana has some of the best backcountry hiking in America, and we wanted travellers to experience it with those who know it best: the Blackfeet Native American people. On our new Best of Montana tour, you'll visit the stunning Badger-Two Medicine region, a remote, off-road expanse of wilderness, sandwiched between Glacier National Park and the Blackfeet Reservation. Sit down to a traditional Native American lunch with the Blackfeet people, then join a local guide for a half-day hike through alpine lakes, wetlands, ridges and mountain peaks.
Available on:
Explore West African history along the Gullah Geechee Corridor
The ancestors of the Gullah Geechee people were brought to Charleston, St. Helena Island, Beaufort and Savannah as slaves, and their descendants are still there, keeping West African culture alive. We'll take you along the coastline of South Carolina, through the Geechee Cultural Heritage Corridor, a national heritage area that was established to recognize the unique culture of the Gullah Geechee people. You'll get a first-hand introduction to Gullah Geechee creole language, food, family and music.
Available on:
Discover Little Bighorn with a Crow Nation historian
Little Bighorn, known to the Lakota people as the Battle of Greasy Grass, is one of the most famous battles of all time. Unlike other tour groups, Intrepid travellers will get to explore the Little Bighorn Battlefield in the company of a Crow Nation tribal historian, providing a unique Apsaalooke perspective on the conflict. We've all heard of Custer's Last Stand, but few travellers get the opportunity for an inside look into Lakota, Cheyenne and Arapaho history on the hallowed ground of Little Bighorn itself.
Available on:
Visit the Oglala Lakota People
Spend a full day with an expert Lakota guide and visit Pine Ridge Town in South Dakota and tour the Heritage Center, which was one of the first cultural centers and museums located on an Indian reservation. It empowers Lakota artists to preserve their artistic heritage, improve their economic situation and share their traditional arts and crafts with the world. Visitors will enjoy lunch at a Lakota-owned restaurant that specializes in traditional foods and stop by Wounded Knee where a battle with United States soldiers killed hundreds of Lakota people in the late 1800s.
Available on:
River-to-table lunch in the pacific northwest
Head to Warm Springs, Oregon for a Native American river-to-table experience provided by a former tribe anthropologist and the founder of Salmon King Fisheries. This meal acknowledges salmon's vital role in the history of the Confederated Tribes of Warm Springs, when these fish were sold to, and traded with, neighbouring tribes, settlers and explorers. Visitors will share a simple salmon picnic lunch which celebrates this ancient tradition. 
Available on:
Ready to hit the road? We've got 40 new U.S. trips with your name on them.
Feeling inspired?