Imagine if 2017 was the year you watched a rocket launch into space in the middle of the Kazakh steppe? If it was the year you cycled through Rajasthan, met the love of your life on a trek through Nepal or came face-to-face with an elk in the wilds of Wyoming? 2017 doesn't have to be another ordinary year, guys. It can – it should – be extraordinary.
To help you plot the course of these extraordinary upcoming adventures, the New York Times have just released a carefully curated list of 52 places to go in 2017. And what do you know – we offer trips to almost every country mentioned. Want to go to Madagascar? No worries. Eat your way around Japan? Too easy. We've got tours for pretty much everything. plus, we got a shout-out in the article – twice! – for our Kazakhstan and Langtang tours. Here's our pick of the list for 2017:
1. Canada

Oh Canada. You're everyone's favourite right now – and with good reason. Packed with amazing wildlife, untouched alpine scenery and endless opportunities for adventure (mountain biking, white water rafting, wilderness camping), Canada's national parks are among the world's best. Canadians are a friendly bunch, too.
Check out these trips:
2. The Atacama Desert, Chile
Got a secret dream to be an astronaut? While it probably won't happen for you (we know – the truth hurts), you can get pretty close to a lunar landing in Moon Valley. A short distance from the quirky town of San Pedro in Chile's Atacama Desert, the valley is home to otherworldly rock formations, kaleidoscopic sunsets and some of the best starscapes on the planet. Ata-come-at-us!
Check out these trips:
3. Agra, India
We all do crazy things for love, but in 1632 Emperor Shah Jahan outdid everyone with the ultimate romantic gesture: building the Taj Mahal to house the remains of his beloved wife, Mumtaz. There's more to Agra than the Taj, though. Check out the Agra Fort, catch a tuk-tuk to Akbar's Mausoleum or take it all in from above as you indulge in a rooftop chai.
Check out these trips:
4. Botswana, Africa
Due to stringent environmental laws, this progressive, democratic nation is home to Africa's biggest population of elephants, high numbers of lions, hippos and giraffes, and some seriously rich birdlife. Chobe National Park and the Okavango Delta are obvious favourites, but meeting the San Bushmen of the Central Kalahari is an unexpected highlight for many Intrepid travellers.
Check out these trips:
5. Dubrovnik, Croatia
It's hard to resist the charms of Dubrovnik. Inside the city walls you'll find winding streets, baroque cathedrals and shady gardens, while outside the Adriatic sparkles, tempting you to dive right in, clothes and all. Take the cable car to the top of Mt Srd for spectacular views, or catch a boat out to Lokrum Island to lose yourself in olive groves (or on the nude beach) for the day.
Check out these trips:
6. Grand Teton National Park in Wyoming, USA
Yellowstone may steal most of the thunder (and tourist traffic), but nearby Grand Teton National Park offers some equally spectacular scenery. And what better way to explore the park's islands, waterways and 200 miles of walking trails than on an all-hiking, all-kayaking adventure?
Check out the trip:
7. Marrakech, Morocco
Where in the modern world can you find fortune tellers, witch doctors, spice merchants and snail soup all in one place? Marrakech's famous Djemma el Fna square may be thronging with tourists, but it's an experience you just can't miss. From textile shopping in the medinas to cooling off in the tropical gardens of Jacques Majorelle, there's tonnes to do in Morocco's pink city.
Check out these trips:
8. Osaka, Japan
Do you like food? Of course you do. With its backstreet eateries and heaving markets (including famous Kuromon), Osaka is a culinary heaven. It's the birthplace of conveyer-belt sushi and offers delicious local specialties like okonomiyaki (savoury pancake), kushikatsu (deep-fried skewered meat) and takoyaki (fried octopus). The motto here is 'kuidaore' – eat until you drop. You can kuidaore to your heart's content on our mouth-watering Japan food tour.
Check out the trip:
9. Stockholm, Sweden
The Swedes know a thing or two about style, and Stockholm is no exception. The country's capital is rich in architecture, history, culture and food (oh, the food). After you've soaked up all the cosmopolitan goodness on the mainland, jump on a boat and explore the islets and waterways of the Stockholm Archipelago, stopping off at Vaxholm Island.
Check out these trips:
10. Madagascar, Africa
Madagascar is having a moment. Once you've stood beneath the island's towering baobabs, walked through the limestone 'forests' of Tsingy de Bemaraha National Park and seen up to 33 species of lemur in the wild (90% of Madagascar's wildlife isn't found anywhere else on Earth), you'll understand why. Check out this video and tell us you don't want to visit:
Check out these trips:
11. Far North Queensland, Australia
FNQ is an assault on the senses: the singed aroma of sugarcane fields, the close feel of the sticky air, the iridescent greens of the Daintree Rainforest and the dazzling waters of the Coral Sea. Head inland of backpacker hub Cairns and you'll find waterfalls and sweeping tablelands. Head north and you'll find the only place on Earth where two Heritage-listed areas meet: Cape Tribulation and the spectacular Great Barrier Reef.
Check out these trips:
12. Kazakhstan
Kazakhstan is pretty far off the beaten track to begin with, but on our special space-themed Kazakh Expedition, you'll go to places that don't even know the track exists! We originally ran this trip as a one-off, but it was so popular we had to bring it back. As well as visiting the dusty Russian spaceport of Baikonur, you'll experience a homestay by the Aral Sea and travel to the ancient city Silk Road portals of Turkistan and Shymkent.
Check out the trip:
13. Athens, Greece
Athens is a place of contrasts. Look past the tacky tourist magnets and you'll find a young, grungy and politically aware metropolis with a heart of antiquity. Al fresco cafes and crumbling amphitheatres are scattered around the city, while at the centre, looking over it all, sits the impressive hilltop Acropolis complex.
Check out these trips:
14. Chiang Mai, Thailand
The northern hub of Chiang Mai has a lot to offer travellers, including beautiful wats (Wat Chedi Luang, in the heart of the Old Town, is a must-see) and a bustling night market. But there's even more to see outside the city. Discover rural life in the tea-growing region of Doi Mae Salong, explore the Golden Triangle or bathe with rescued elephants at the Elephant Nature Park.
Check out these trips:
15. The Arctic, Norway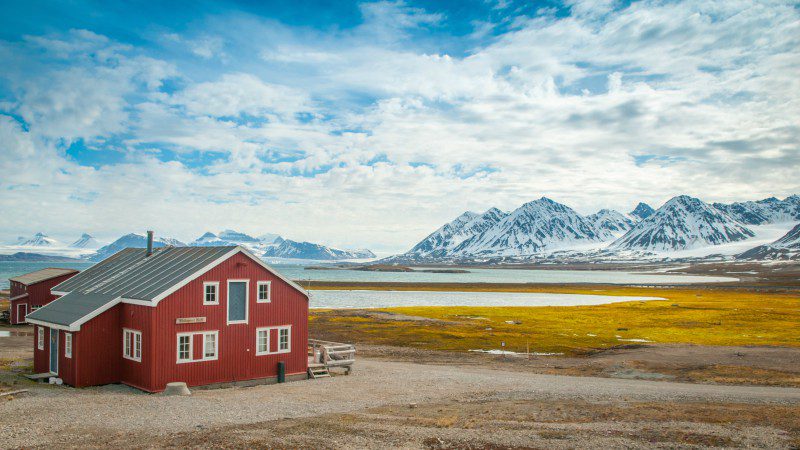 Yes, it's an investment, and it may not be in everyone's 2017 budget, but a voyage in the Norwegian Arctic is an experience that stays with you for life. Blue glaciers, inky fjords, tundras covered in wildflowers, reindeer-dotted ice sheets and perhaps even a polar bear or two – it's out-of-this-world scenery. See it while you can.
Check out these trips:
16. Madrid, Spain
Barcelona may be the showier, more popular sister, but with her throbbing nightlife, Golden Triangle of Art museums, cutting-edge food scene and vibrant energy, Madrid has just as much to offer (and some would argue, more). It's a real cultural melting pot, too. The locals have a saying: si estas en Madrid, eres de Madris. 'If you're in Madrid, you're from Madrid'. We'll take it.
Check out these trips:
17. Langtang region, Nepal
Intrepid got a special shout-out for this one in the NY Times. And with good reason. After the 2015 avalanche nearly wiped out Langtang village, visitor numbers to the area dwindled. Since then, we've been encouraging travellers to return to Nepal, and what better way to do that than on our new Tamang Heritage Trail trek? The Tamang people are one of the oldest tribes in Nepal – originally horse traders who used to migrate back and forth between there and Tibet. You'll meet some of them on this incredible adventure.
Check out the trip:
18. Sacred Valley, Peru
Peru's Sacred Valley is more than just the gateway to Machu Picchu. Following the curve of the Urubamba River through the Andes, it's the setting for colourful markets, ancient Inca ruins (including Pisac and the amazing stone fortress of Ollantaytambo), and tiny villages, where life continues much as it has for centuries.
Check out these trips:
19. South Korea
We're just going to throw some words at you. Bimbimbap. Kimchi. Fried chicken. Soju. Sizzling street food crawls. Craft breweries. Kimchi. Sipping tea with Buddhist monks. Sleeping in temples. Tofu stew. Chilli. Did we mention unlimited kimchi? Yeah, South Korea is delicious. Do it (and eat it) all on our new South Korea Real Food Adventure.
Check out the trip:
20. Budapest, Hungary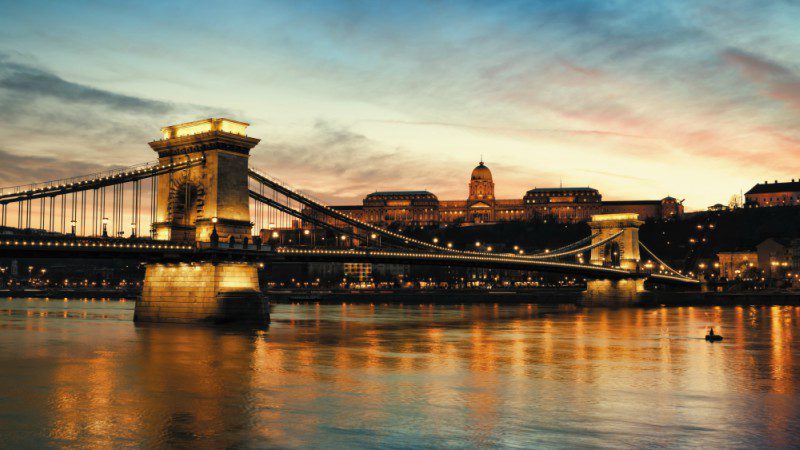 There's a reason Budapest is a favourite among travellers. Well, loads of reasons, actually. The 'Pearl of the Danube' delivers on architecture (from Roman to Art Nouveau), history (check out the Castle District or the communist monuments in Statue Park), culture (catch a show at the Hungarian State Opera House) and well, bathing (soak your bones in any number of historic thermal baths).
Check out these trips:
Got your 2017 Bucket List all worked out? You need an Intrepid small group adventure.

Feeling inspired?