Not all heroes wear capes. In fact the people below are extraordinary only in their ordinariness. Each of them decided to do something to help local communities around the world, and then went out and made that thing happen. It wasn't easy, but they made it work.
For us, entrepreneurs like this are the real heroes, and we don't need to look far past our Foundation Projects to find them. The kids that have fought to get an education, the advocates that have brought about social change and those travellers who could not turn a blind eye and ended up dedicating their lives to others.
Here are some of their stories…
Anita Kerr & Stephanie Woollard: Seven Women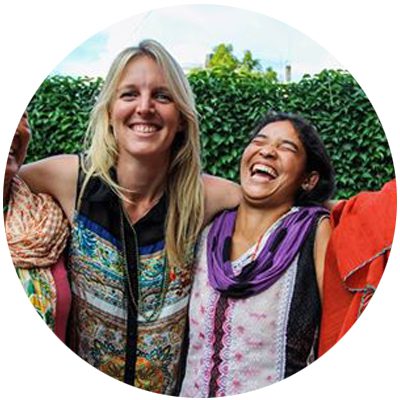 Stephanie was only young when she established Seven Women. Backpacking through Nepal, a she found seven disabled and disadvantaged women working from a shed in Kathmandu. She saw an opportunity to help by promising them a market for their handicrafts. Now she and her team work with dozens of women in Kathmandu: single mothers, those struggling with poverty or disability, those who live on the margins of Nepali culture. Seven Women trains these women and gives them an international market for clothes, toys, blankets and handicrafts. Steph recently received the Rotary Responsible Business Award at the United Nations in New York.
Anita Kerr has been the Nepalese director of Seven Women for many years. After the devastating earthquake in 2015, Anita set off into the mountain, visiting the smaller villages and seeing what Seven Women could do to help (even as the threat of aftershocks continued). She worked with local communities to get new schools up and running. Next on the agenda? A cooking school for travellers and a local shop in Kathmandu.
In 2000, Anne Chege and her husband Tiras gave up lucrative roles in the Kenyan banking system to establish Kenya's New Hope Children's Centre. They've cared for hundreds of orphaned and homeless children who would otherwise have had to fend for themselves. In a country devastated by AIDS, many children are left parentless and in need of protection. Anne and Tiras chose to put their needs aside to help others. Now, New Hope Children's Centre is one of the country's most successful youth programs, helping up to 200 kids at a time, offering them education, vocational skills and a safe place to call their own. You'll find it in Limuru, the Uplands, about 50km north of Nairobi.
Soraida Sawala was a child of eight when she came across an elephant that had been hit by a truck. She was unable to help, and the animal unfortunately died, but the experience stayed with her. Years later she set up Thailand's first ever elephant hospital, Friends of the Asian Elephant. It's an organisation that rehabilitates and cares for elephants that have been abused in the tourism industry. They get a natural environment, medical care and even prosthetics (in some cases, elephants can lose limbs while performing stunts for tourists). FAE has even lobbied the Thai government to stop logging the elephant's natural habitat. Soraida has been dedicated to these magnificent animals practically all of her life, and now travellers are able to see her work up close.
Michael Brosowski was a tourist in Vietnam when he felt compelled to help the street kids of Hanoi. He went on to found Blue Dragon Children's Foundation, one of the countries most successful and important children's foundations. Blue Dragon has provided safe haven for thousands of street kids, helped return children trafficked to clothing factories in Ho Chi Minh City to their villages, and has recently been working with Vietnamese and Chinese police to rescue girls and women trafficked into China as wives and prostitutes. They're the guys on the front lines of child trafficking, and it all started with a traveller who wanted to help.
Eleven years ago Tania Palmer was volunteering in an orphanage in Siem Reap, but she became disenchanted with the way it was run. Tania saw that some of the kids living on the streets of Siem Reap, Cambodia, were being exploited by their parents and orphanage 'carers'. She chose to offer them refuge, and has continued to work with their families. Now many of the Green Gecko kids are living with their mothers in much safer circumstances. Tania has even created Rehash Trash, a sustainable workplace where parents can earn a living to support their kids. According to Tania her calling came from "somewhere way beyond any reason or logic."
Jimmy Pham: KOTO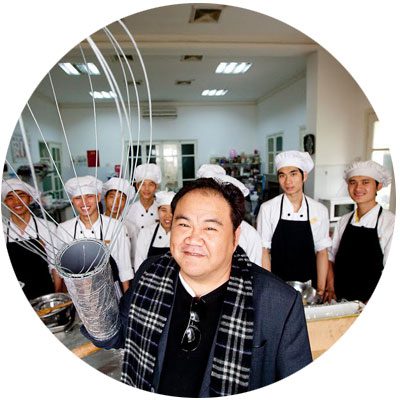 Anyone who's travelled much in Vietnam will have stumbled onto KOTO, a series of restaurants run to support disadvantaged youths. Jimmy Pham established KOTO in Hanoi. He was a Leader with Intrepid Travel when he changed tack and started to train local kids in hospitality. His restaurant KOTO (Know One, Teach One) has been feeding travellers for years, and his efforts have seen many young people find work in top hotels around the world. Jimmy ensures that the students get help in life skills including workshops in healthy living, personal hygiene, anger management, personal financial management, sex education, first aid, communication, and interpersonal skills.
Sebastien Marot had a similar experience in Phnom Penh. When he arrived there in 1994, Cambodia was a country in tatters after the brutality of the Pol Pot years. As an accidental tourist to Cambodia, Sebastien was gripped by the urge to help the street kids he found there. That was 22 years ago, and from that idea came Friends International, a not-for-profit that trains young people in hospitality, motor mechanics, hairdressing and tailoring, offering opportunities to kids who would otherwise fall through the cracks. Friends International's latest enterprise a training restaurant that trains the caregivers of marginalised children.
Sebastien's passion has also seen the establishment of ChildSafe. This group helps train locals and travellers to stand up against child abuse. Sebastien's work in child protection drives the way Intrepid Group train their leaders and educate their travellers. One man can change the world.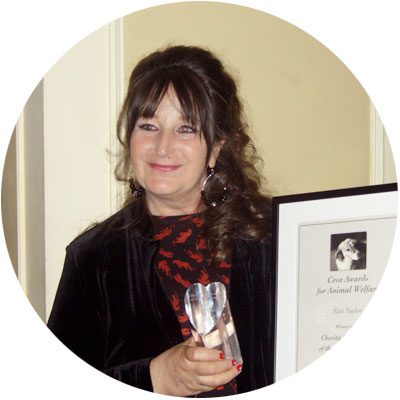 As a country that still relies on animals for their industry, Egypt's animal welfare policies haven't always been up to snuff. Enter Kim Taylor. Kim started Animal Care in Egypt In Egypt, a rehab and medical centre for working horses, donkeys and camels from all over Egypt. ACE employs fully qualified vets, but it also trains children in how to care for their livestock. It's all about raising a generation of Egyptians that can care for their animals more effectively.
Want to learn more about the projects we support? Check out the Intrepid Foundation website for more info.
Feature image c/o KOTO

Feeling inspired?