For anyone that's vaguely familiar with Marrakech, or can simply just imagine how winding and chaotic the city's historic medina is, we have some good news: the Medina Bike scheme is here. Yes, it's the African continent's first cycle-share scheme, and it's as useful as it sounds. Though officially launched in late 2016, in conjunction with the COP22 climate conference, we thought it was worth a mention in case low-impact travel is one of your resolutions for 2017.
Here at Intrepid, sustainable travel is always on our radar, so we're pretty excited about the 300 bikes and 10 stations that the bike share scheme is offering up visitors and locals 24/7. It's a massive step in the right direction for green transportation in Moroccan cities, and follows on the heels of the electric buses rolled out in Marrakech in July of last year. But, back to the bikes. The hubs they're located at coincide well with the attractions you'll likely visit: the Koutoubia Mosque, Marrakech's largest mosque, and the Jardin Majorelle, home to iconic botanical gardens and close to the soon-to-be-open YSL museum.
The French bike company Smoove, is responsible for starting the bike scheme (along with various similar ones in Chicago, Moscow, Vancouver, and more). The CEO told The Guardian that their aim is to revive Marrakech's biking culture, something that's fallen by the wayside in recent years, due to the prominence of scooters and cars. This won't come without its difficulties. The city has few defined cycle lanes, but organizers view cycling safety as one of many aims for the Medina Bike's five-year contract in Marrakech.
So, there you have it. Getting around Marrakech needn't be something tiring, involving walking in circles for miles with map in hand. And in case you're curious, we placed some photos below to show what the bikes themselves look like. But if you're both a cycling fanatic and Morocco enthusiast then you'll probably be more interested in 14-day cycle tours that cover the country in (nearly) all its entirety. Starting in Marrakech, they involve cycling between destinations including the country's cultural capital, Fes, in addition to the Sahara and the Atlas Mountains. Epic.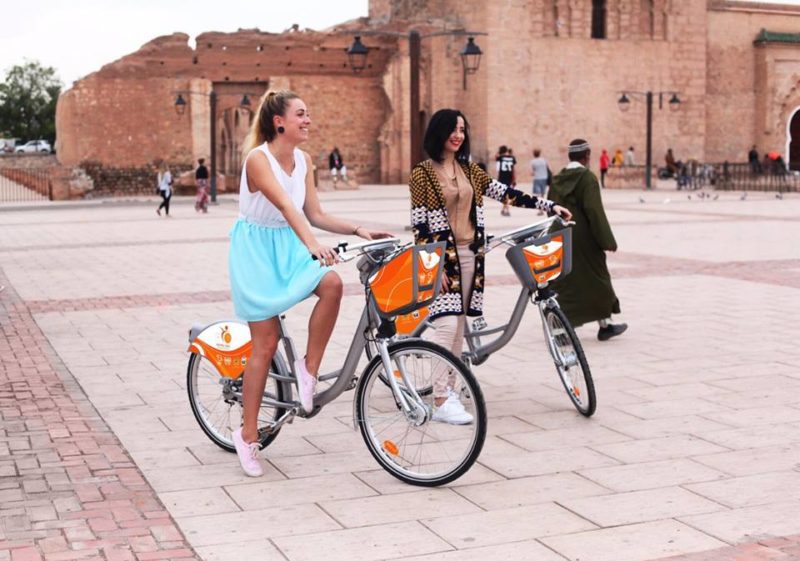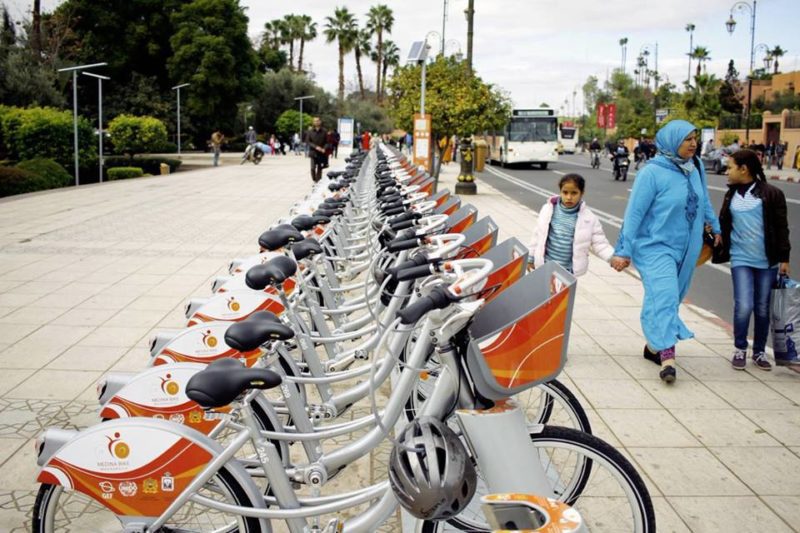 Image credits: featured image c/o iStock, other images c/o Medina Bike Facebook page.
If cycling through Morocco sounds like bliss, check out Intrepid's 14-day Cycle Morocco trips.

Feeling inspired?