Margherita pizza, spaghetti bolognese and tiramisu…all delicious traditional dishes you'll likely find anywhere in the world, and at any Italian restaurant. Not to put down these classic (and tasty!) dishes but there's more to Italy than red sauce and espresso-soaked cake.
We believe when you visit Italy that you should experience all of the authentic experiences the country has to offer. One such experience includes tasting unique dishes that you wouldn't normally find in your hometown.
Here are seven Italian dishes you likely haven't tried yet, in a region-by-region guide that'll leave you drooling…
When in Tuscany…
We know Tuscany excels in terms of wine but they're also known for a dish not many have tried called Lampredotto, or in other words, 'tripe'. Made out of the fourth stomach of a cow, it's not for the faint of heart. The meat is boiled in water with tomatoes, onion, celery and parsley. It is then typically served in a bread roll as a sandwich or over rigatoni pasta.
This meal was traditionally known as a peasant's dish but today it can be found in the streets or in a restaurant – depending on how you want it served. For the former, you can find a food truck named Nerbone, in the Mercato Centrale, that specializes in serving Lampredotto sandwiches. For the latter option you can visit local favorite restaurant, Trippaio de Porcellino, located near Ponte Vecchio.
6 CITIES IN ITALY TO VISIT BEFORE EVERYONE ELSE DOES
When in Liguria…
In Italy, bread is more than just something to soak up sauces. Bread is highly valued – so much so that there are over 350 different types! While delicious focaccia doesn't sound surprising or new to your palate, don't be fooled, Liguria (the home of Cinque Terre) doesn't make your traditional focaccia bread.
It makes a well-loved bread called Focaccia di Recco, named after the small town Recco. This bread is essentially a thin sheet of baked focaccia but with a creamy layer of crescenza cheese in the middle.
Best served with any hearty meal and antipasti, you will come across Focaccia di Recco at many restaurants in Genoa but we recommend heading over to Focaccia In Piazzetta, a place that specializes in serving this type of creamy bread.
When in Sardinia…
This Italian island surrounded by the Mediterranean Sea sure loves its seafood – it uses every bit of fish to make up one of its special meals. This region's delicacy that you must try is known as 'bottarga', a garnish made up of salted cured fish roe (eggs). The roe pouch is dried in sea salt and coated in beeswax until it becomes hard enough to grate. Bottarga is typically accompanied with other dishes, usually grated over pasta and antipasti dishes.
In Cagliari, Sardinia's capital city, you can find bottarga just about anywhere. For an authentic taste, dine at Trattoria Lillicu near the marina, where you can enjoy the taste of it over a simple dish of spaghetti.
SUBSCRIBE TO OUR NEWSLETTER FOR TRAVEL INSPO, GIVEAWAYS, STORIES & MORE
When in Veneto…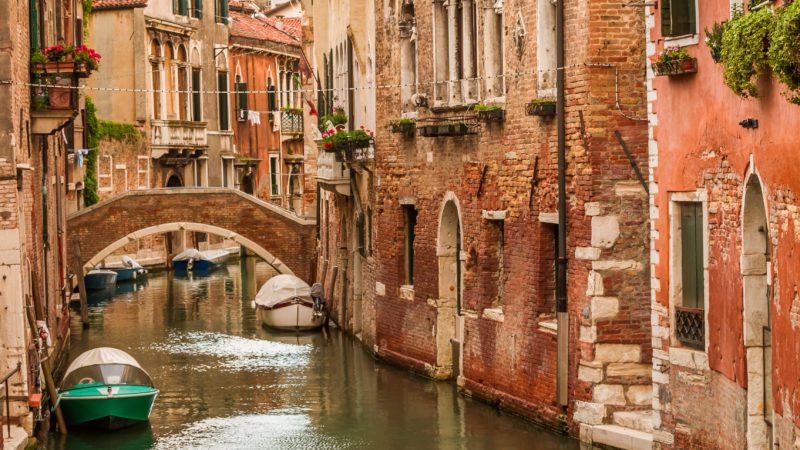 If you're looking for satisfying comfort food, you won't find yourself lacking in options in Italy. But one that is not often talked about is the Italian beef stew known as Spezzatino Alla Veneta. Every part of the world has its own version of it, so it shouldn't be surprising that Italy has its unique twist.
Spezzatino means "little pieces of meat"; accordingly, it's made with beef, specifically chuck shoulder or veal. The meat is then boiled for hours in a broth made up of wine, tomato, vegetables and herbs. To make this a truly hearty meal, once the meat is tender it is usually poured over soft polenta, potatoes or rice.
You can find Spezzatino on many menus throughout the region of Veneto (of which Venice is the regional capital), but we suggest going to Salis Ristorante Enotea in Valdobbiadene for a truly authentic taste.
YOUR ULTIMATE NON-TOURISTY GUIDE TO VENICE
When in Trentino-Alto Adige…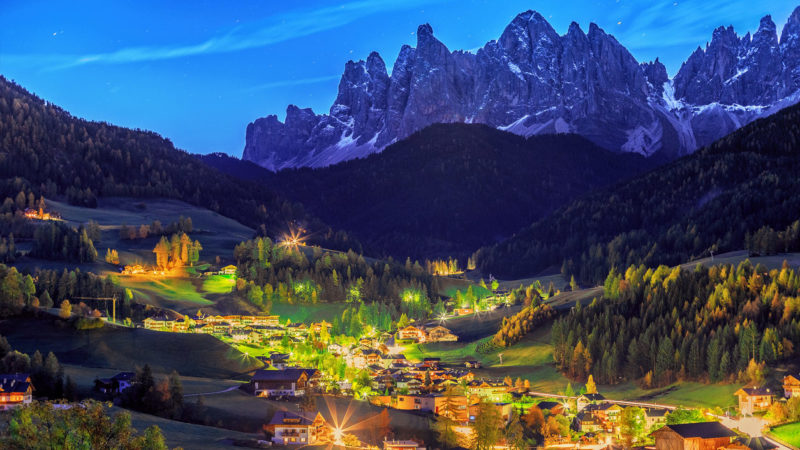 This northern Italian region is known for making use of leftover bread through a dish called Canederli. The bread is mixed with eggs and milk to make dumplings that are similar to the knödel, the well-known German dumpling.
Italians also use smoked ham, cheese, and a few spices to add extra flavor to the dish. Once it's all mixed, the dumplings are then boiled in chicken or beef broth.
Typically this dish is eaten during the winter months, and served dry with butter or in broth. In the town of Monclassico, you can find Canederli on the menu at Osteria La Spleuza Cucina & Pizza, a restaurant located near the city's main river Torrente Noce.
When in Molise…
Italians can get quite passionate about holidays, so much so that they'll only eat a certain dish for an occasion. In the small town known as Casacalenda in Molise, Italians celebrates St. Joseph's Day with a simple but sweet pasta dish.  So sweet, in fact, it will have you wondering if it's a dessert instead.
The dish is called Maccheroni di San Giuseppe con La Mollica – a spaghetti dish tossed with a delicate sauce made with the quirkiest of ingredients: oil, raisins, honey and breadcrumbs.
Rarely found in North American restaurants, if at all, you need to venture to Casacalenda during the Festival of St. Joseph Day to experience this dessert-like dish with a twist.
LOVE ITALIAN CUISINE? YOU'LL LOVE OUR FOOD TOURS IN ITALY (HERE AND HERE)
When in Abruzzo…
Now that we know Italians enjoy celebrating occasions with food, it shouldn't be a surprise that this region has its own traditional dessert. During New Years and Christmas, Italians sweeten their taste buds with a dish known as cicerchiata.
This dish is made up of fried honeyed dough balls and is shaped into a ring, and dusted off with colorful sprinkles. It resembles chickpeas but the dough is made with flour and egg and is often a treat saved at the end of your meal.
When you visit Abruzzo, you'll see this dish everywhere during the holidays. You can also have a taste at a bakery type restaurant called Luigi D'Amico.
Taste buds tempted? You'll love all our trips in Italy (but especially this 7-day one and this 8-day one)!

(Image credits from top to bottom: iStock, Intrepid Travel, iStock, Instagram, Intrepid Travel, Instagram, Intrepid Travel, iStock, Instagram, iStock x2)
Feeling inspired?