People travel for many reasons; the freedom, the adventure, the thrill of it all. They travel for love, to escape, or just to discover new and exciting sensory joys. Some travel for the destination or the people. Others travel for the food, uncovering a world of authentic, mouth-watering culinary experiences. Or, if you're anything like us here at Intrepid, you travel for all of the above. To take big bites out of the world one delicious cuisine at a time: snacking on queso in the markets of Oaxaca, following your nose through the tangled Moroccan medinas to tasty tajines, and sipping fragrant chai tea in Rajasthan.
We also know that one of the hardest parts of coming home is leaving all that scrumptious world food behind. To help you combat those food blues, we've partnered with the food experts at Gousto here in the UK to help you bring the flavour of your travels home with you.
Here's how you can recreate those zesty tacos, spicy bibimbap bowls, and exotic curries in your very own kitchen:
For many years, Korea was overshadowed by its gastronomic neighbours, but as any traveller here recently will attest, it's the cuisine on all foodies' lips now. After all, this is the country that brought us Korean BBQ (making it an immediate favourite in our book!), kimchi (spicy pickled vegetables), and steaming bowls of deliciously gooey, belly-filling bibimbap from Jeonju. Dining here is all about perfectly crafting your meal, observing ancient traditions, and sharing with your people. Grab a plate and join the table, the good times are just beginning.
Suffering from the post-trip Bibimbap blues? Gousto have got you covered with their Korean beef Bibimbap with smashed cucumber but if that's not enough then why not head back to Korea on our Real Food Adventure.
The one piece of advice all travellers to Sri Lanka share is this: pack stretchy pants. This isn't just for comfort in the heat; Sri Lankan food is so delicious you're definitely going to be packing a few extra pounds for the return trip! Rice and curry is king in this tropical paradise; spices tempered in hot oil before being combined with vegetables, various meats and coconut milk are pure heaven. Weave through the streets of Colombo to the sizzling soundtrack of Kothu Roti, indulge in fresh seafood along the picturesque coastline, and always make time for an extra roti or egg hopper!
Teleport straight back to that beach bar in Mirissa with this Sri Lankan crab curry recipe, or explore everything Sri Lankan cuisine has to offer on our food-lovers fantasy.
It's no secret that Mexico has one of the best street food cultures around. Fresh, cheap, and full of flavour, it's held a pretty special place in our hearts ever since we first discovered the delectable magic of a fresh lime-drizzled taco washed down with the salty tartness of a fresh Margarita.
Between the smoky markets serving fresh gorditas, tamales, and etoles in Oaxaca, the fresh coastal ceviche in Puerto Escondido, and the gastronomic delights of Puebla, you could easily spend weeks eating your way around the country and never get to try it all. And that's before you add plenty of cerveza at rustic little cantinas!
Leaving Mexico and its incredible fare behind can induce some pretty intense fiesta-flavoured food FOMO. So if our Real Food Adventure to Mexico isn't possible, then Gousto's Feta and sweet potato taquitos will bring the flavours home.
Read more: Our guide to the best Mexican street foods
Morocco is an absolute feast for the sense: the twisting alleyways of ancient Medinas, starry nights spent camping under Saharan skies, snow-capped Atlas Mountains, and the aroma of saffron wafting from delicious tajines. The food in Morocco is no different. Aromatic, exotic, every meal time here is memorable. Start with a traditional Harira soup, followed by kefta (minced lamb), a mutton tajine with almonds, or a chicken tajine with lemon and finish up with a deliciously flaky almond pastry… Heaven!
When you're home, this Moroccan lemon apricot chicken tagine will help you relive the memories. We guarantee it won't be long before you're heading back to North Africa on our foodie trip around Morocco.
Portugal hasn't reached the dizzying cuisine heights of some of its neighbours yet, but this is definitely changing. The cuisine here is inherently multicultural, featuring African, Mediterranean and Middle-Eastern influences thanks to centuries of invasion and trade. Grains from Northern Africa, codfish from the North Atlantic, and healthy pinches of saffron from the east all combine to create a flavourful (and delicious) cuisine! Peri Peri, anyone!?
Travellers will remember days spent sipping wine in the Douro Valley, scarfing down pasteis de nata at Pasteis de Belem, and savouring slow-cooked ragout in a cosy local tavern. Continue the memories at home with this Peri Peri chicken, with spicy rice and salad recipe from the good food gurus at Gousto. Once you've got it down, compare it to the real thing on our Real Food Adventure to Portugal.
Read more: You should go to Portugal just for the food. Here's why.
Weird, wonderful, and oh so fascinating, if you've travelled in Japan  you probably already know it's a little like being submerged in a neon bucket full of cartoons, umami-flavouring, Hello Kitty, and thermal hot springs. You'll also definitely know that the Land of the Rising Sun is home to a tastebud-tickling, sensory-spoiling local cuisine too. Every meal enjoyed here is an ode to thousands of years-worth of food creativity; the sizzle of yakitori, the freshest sashimi at the fish markets, the mastery and flair of the Soba Masters in Tokyo.
Recreate the memories of those sake-fuelled nights singing bad karaoke in Osaka with a Japanese Aubergine Yasai Curry or Three vegetable miso sesame ramen.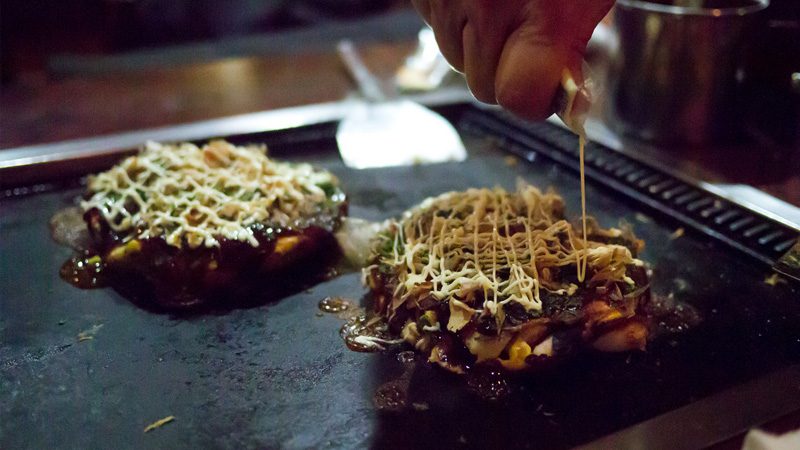 Sure, there's Machu Picchu and the Sacred Valley of the Incas, the mysterious Nazca lines, and Amazon jungle teeming with wildlife – but pretty sure we can all agree that Peru's food is right up there as a major bonus too. From the sturdy Andean potato region (supplying 3,000 different types!), to the 55 different types of corn, right down to the abundant seafood in the coastal waters, Peru's culinary culture is distinct, seasonal, and totally delicious.
There's the fresh cerviche (raw fish 'cooked' in citrus, chilli, onion, herbs), the exotic Amazonian fruits, delicious causa (like a mashed potato terrine), Pollo a la Braza Peruano aka 'the best roast chicken you'll ever eat', and of course, the verrrrrry drinkable Pisco to wash it all down with. Basically, Peru is one of those countries every foodie will soon be claiming they 'discovered' first.
Dreaming about that delicious Peruvian fare? This Peruvian lime chicken Buddha bowl will have you Alpaca'n your bags again in no time for the ultimate Peruvian foodie experience.
Related: Our guide to Peru's tastiest street food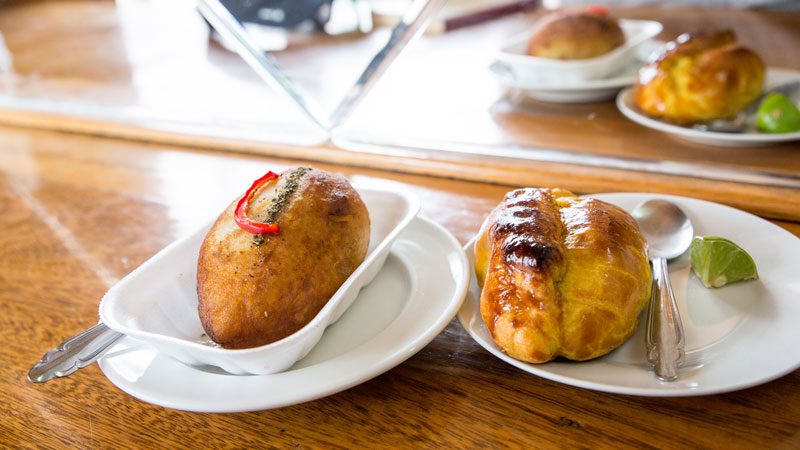 Chaos. Colour. Curry. If you could sum up India in a few words, these would probably be it. Add a ladle of fragrant, spicy chai, some steaming onion bhaji from a Delhi street stall, a spicy fish curry from the south, and a fresh home-cooked Rajasthan curry and you've got all the ingredients for one incredible gastronomic getaway. There's no need to rely on your standard 'one butter chicken, one lamb Rogan Josh, and three garlic naan' takeaway order when you get home from your trip though.
Whip up these dishes at home and you'll be transported right back to days spent relaxing on Goa's beaches, exploring Jaipur's Palace of the Winds, navigating a crazy marketplace. Gousto's Goan fish curry with spinach will take your senses straight back to the streets, as will one of our food holidays to this chaotic country
Hungry? From bite-sized trips to gastronomic odysseys, we'll get you munching, crunching, sipping and slurping just like the locals on our Real Food Adventures!
This post has been created in partnership with the food gurus at Gousto, who have everything you need to cook delicious recipes, delivered to you weekly.
Feeling inspired?