Drop in for a drop of some of the best wine this beautiful region has to offer at these top Launceston wineries.
Launceston is a city with the best of both worlds, with natural beauty present everywhere you look from its century-old parks to the picturesque Tamar River, and historic buildings along every street just bursting with stories from long ago.
Luckily, this city is also known for its wine-making region, providing the best beverage to sip on after a long and tiring day spent exploring. From the charming vineyards of Swinging Gate to the stunning landscape of Goaty Hill Wines, these Launceston wineries are worth a visit, especially if sitting down and relaxing with a glass of Sauvignon Blanc or Pinot Noir is your kind of thing.
Whether you fancy spending a few extra days in Launceston after your trip is over or you're keen to treat your tastebuds when you have a few spare hours in between activities, we've put in the hard work to bring you 8 of Tasmania's best wineries. Happy sipping!
Starting off this list with one of the most popular Launceston wineries, Josef Chromy specialises in serving up wines that have a distinct 'sense of place'. Made using the highest-quality technology and machinery in winemaking, these wines have as little intervention as possible, allowing the true and delicate flavour of the grape to reach its full potential.
Not only does this winery offer several different ranges from their more formal and extremely limited ZDAR label to their casual Pepik range made for everyday consumption with family and friends, but it also prides itself on its environmental efforts with the largest private installation of solar panels adorning the winery roof. We don't know about you, but we think wine tastes better when it's been sustainably grown, produced, and stored.
Now that lockdowns are (hopefully) a thing of the past and travel is back up and running, the gates at this winery are well and truly open and swinging again. Nestled in the beautiful Tamar Valley, this quaint and charming vineyard creates wines that are bursting with the passion, care, and imagination that goes into making them.
With a rustic interior and the perfect cool and sunny environment to grow the tastiest grapes that make the best wine, this scenic spot will not disappoint. Oh, and did we also mention it has a spa? And accommodation? Wineries simply don't get much better than Swinging Gate.
While Jansz Tasmania isn't technically located in Launceston (rather in Piper's Brook, a 45-minute drive from Launceston), we thought it deserved a spot on this list because it is, hands down, one of the best wineries in this part of the state. Specialising in sparkling wine, sparkling wine, and a bit more sparkling wine, Jansz Tasmania started producing the bubbly liquid in 1986 and never looked back.
Situated in the perfect location for growing outstanding and tasty fruit, this winery prides itself on serving up a drink that's bursting with Tasmanian flavour. Whether a rose is your drink of choice, or you prefer a vintage drop, Jansz Tasmania has a sparkling wine that'll suit everyone.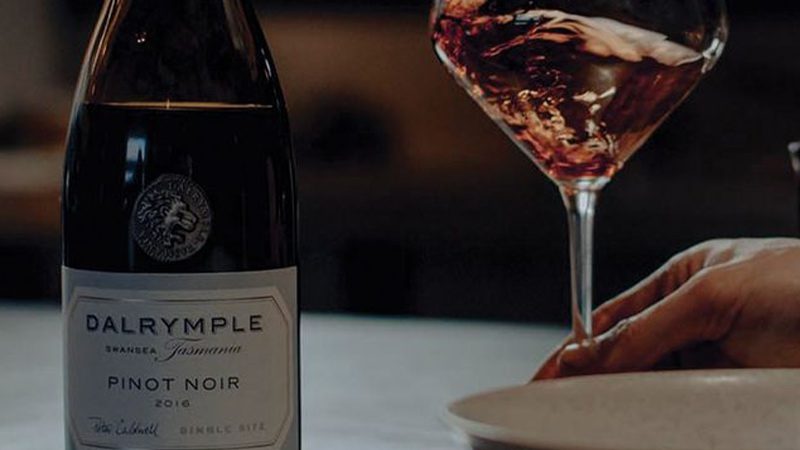 While the best wines may take longer to perfect, Dalrymple Vineyard knows how to make a wine worth waiting for. With a passionate focus on Pinot Noir, one of the more challenging grapes to grow, this vineyard offers up a few different red wine labels, and even a bottle of chardonnay, so you can appease your palate knowing you're sipping on a beverage that's been expertly curated for the richest flavour.
From learning about the history of Dalrymple Vineyards and how the award-winning wines are made to sampling some of the best produce for yourself in a private tasting, this winery is the perfect spot to relax and unwind after spending the day adventuring through the Launceston landscape.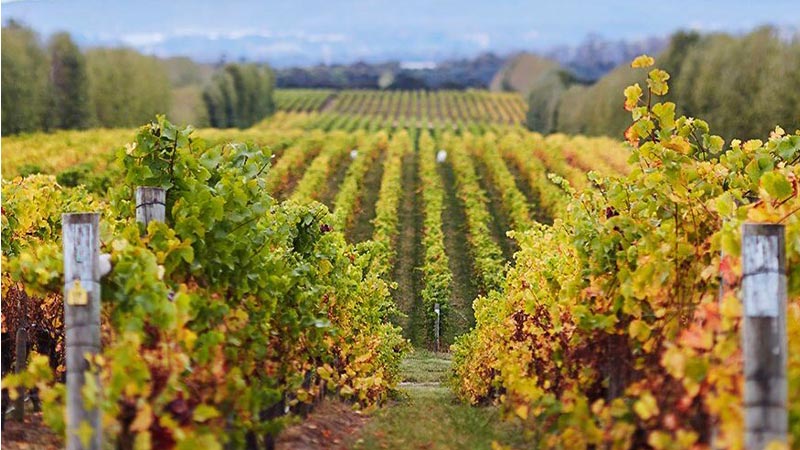 Another lover and producer of top-quality Pinot Noir is Tamar Ridge, a beautiful winery set in the heart of the Tamar Valley. With a philosophy that great winemaking takes a bit of art and a bit of science, Tamar Ridge is proud of the wine they serve up and why wouldn't they be when it tastes as good as it does?
While this winery's first love is Pinot Noir, its second and third happen to be cool-climate whites and their sparkling secret, Pirie Sparkling – a perfect blend of Pinot Noir and Chardonnay grapes. Guaranteed to be a drop for everyone, this daring and passionate Launceston winery is well worth a visit.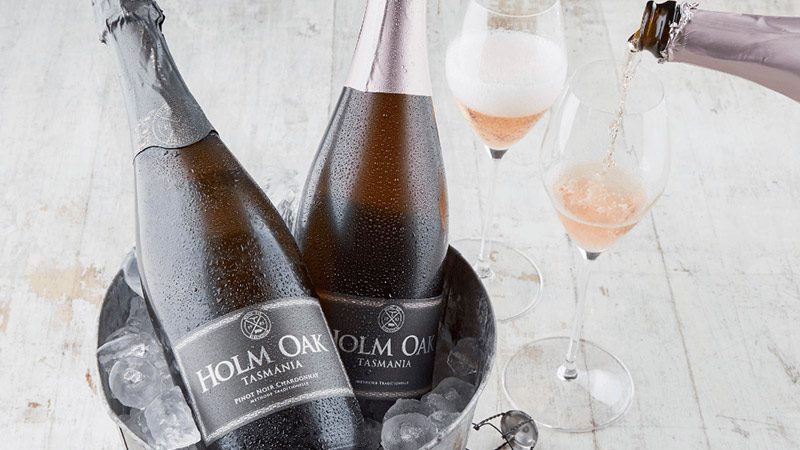 Owned by a husband-and-wife team and operational since 2006, Holm Oak has quickly taken Tasmania's wineries by storm, making its way to the top when it comes to both quality and flavour while still maintaining this region's stellar reputation. With a passion to create things, this wine-making duo pushes the boundaries, tries new techniques, and gets creative when it comes to their wines, making sure they're only bottling the very best that Mother Nature has to offer.
Speacialising in cool-climate wines, there's a huge range to choose from including Riesling, Chardonnay, Pinot Gris, Shiraz, Merlot, and Moscato. With each taste preference represented, you can enjoy a sweet wine alongside a full-bodied red, or a dry white with a light Shiraz at their Cellar Door open 7 days of the week. Buckle up, your wine flight is about to take off.
Conveniently located along the Tamar River, Goaty Hill Wines is undoubtedly one of the best Launceston wineries goin' round. Not only will you be treated to an idyllic and picturesque view of the surrounding Tasmanian landscape, but you'll also have the chance to sip on unpretentious wines.
Not just a winery but a premium, wine-making destination, Goaty Hill Wines prides itself on being full of resilience and grit, understanding that it takes hard work and a lot of patience to create the quality wines this region is famous for.
With a Cellar Door menu that includes the freshest local produce and a wine selection that features several whites, a red, and a sparkling, this winery will have you saying 'yes, I'll have another glass until you need to politely ask your friend to drive you back to your hotel. That's right, they're that good.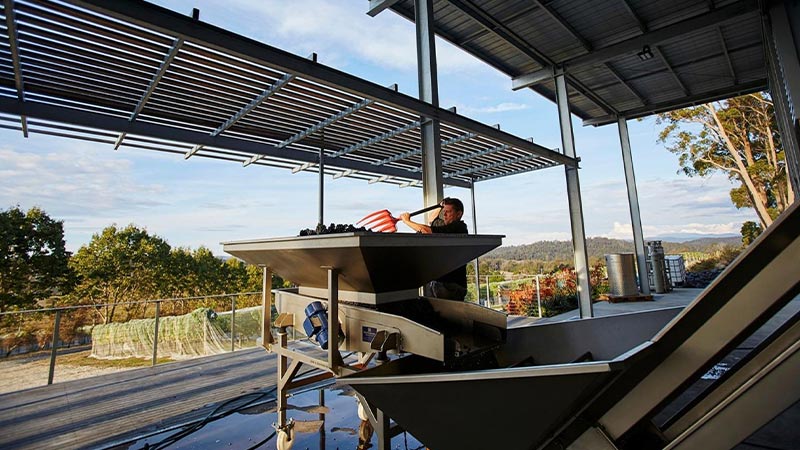 Another Launceston winery that focuses not only on producing the best wine that this region has ever seen but also on sustainability is Moores Hill Estate. In 2017, this estate installed over 100 solar panels taking it completely off the grid. Pair that with their award-winning Riesling and more recently, their Pinot Noir, and you've got yourself a wine-lovers paradise.
Located on Palawa Lands and paying respect to the traditional owners on which their vineyard sits, Moores Hill Estate keeps their grapes in a controlled microclimate to ensure maximum flavour and premium quality. Preferring a very hands-on approach, this winery offers several different labels that are perfect for every occasion from celebrating a loved one or toasting to a fantastic, memory-filled trip.
Regardless of which vineyard you choose to drink your wine in, you simply can't go wrong with any of these top Launceston wineries.
Feeling inspired?