Usually, 'seeing the world differently' refers to going someplace and realizing it doesn't quite correspond to your expectations; that it's far more complex/safer/less dusty than you'd imagined. And sometimes it simply means looking at a map of the world and proclaiming: 'This country looks like a bunny'.
We spend a fair bit of time poring over maps, and countries quite often occur to us as looking like things. Animal things, mostly. Was this perhaps something our readers might be interested to learn we eventually asked ourselves? Probably not, we collectively conceded… But should we share it anyway? Yes. And so, with nay an ado or adjunct further, get ready to see the world like you've never seen it before. Introducing the very first – and very likely last – installment of 'Maps that Look Like Things'.
1. Finland
Finland looks a bit like a rabbit.
Moving on…
FANCY SPENDING WINTER IN FINNISH LAPLAND? YOU CAN ON THIS 8-DAY ADVENTURE
2. Japan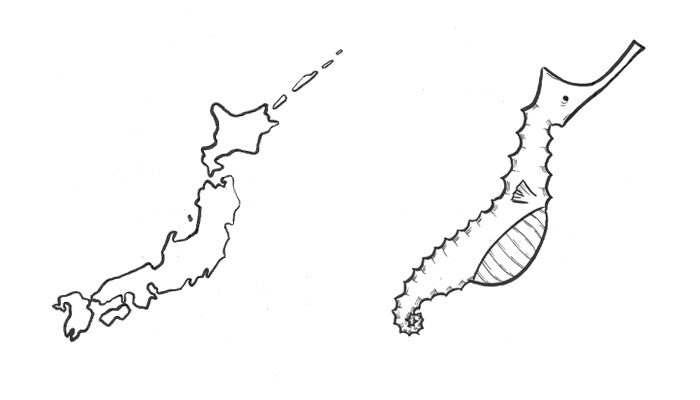 Although Japan has to borrow a few of Russia's islands to pull off the likeness, when it does, it looks quite like a seahorse. The Japanese word for seahorse is 竜の落し子, which sounds like Tatsunootoshigoand and translates to 'Dragon's bastard child'. Harsh.
CHECK OUT THE BEST OF JAPAN ON THIS 10-DAY ADVENTURE
3. South Africa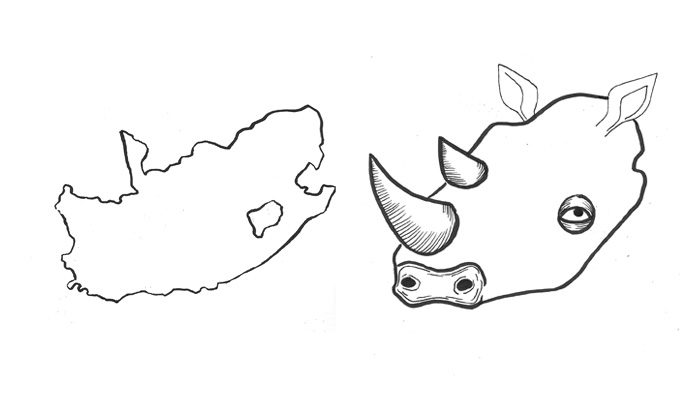 South Africa looks like a rhino's head. That it does is a pretty massive coincidence, as there aren't too many rhinos left in the world and one of the few places they still are in is South Africa. It's particularly coincidental that the rhino-that-is-South Africa has two horns, as that's the exact number of horns that African rhinos have. Did you know that Asian rhinos only have one horn? True story. It's also pretty convenient that Lesotho exists, as that's the rhino's eye.
EXPLORE THE REAL SOUTHERN AFRICA ON THIS 17-DAY ADVENTURE
4. Sweden and Norway
With their geographical powers combined, Sweden and Norway are two very rude countries. So rude in fact that we're not even going to say (or show) what they look like. Sweden and Norway are so rude that our illustrator Rosa refused to draw them. If you don't know what Sweden and Norway look like, good: your mind is unsullied and pure. If you don't know but would like to, go ask one of the big kids at school.
GET A TASTE OF SCANDINAVIA ON THIS 7-DAY ADVENTURE
5. Senegal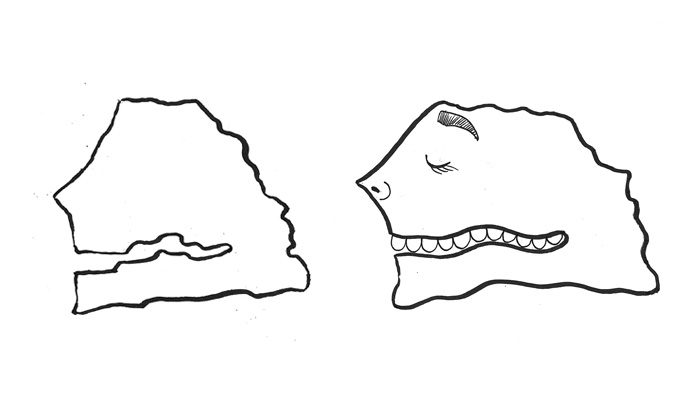 Senegal looks like one of those health posters at a doctor's clinic that tells you how to put food in your mouth. The Gambia is the man's mouth. Even spookier though, the Gambia is also a river that runs right the way through the Gambia the country…and its river mouth IS WHERE THE MAN'S MOUTH IS.
6. Cuba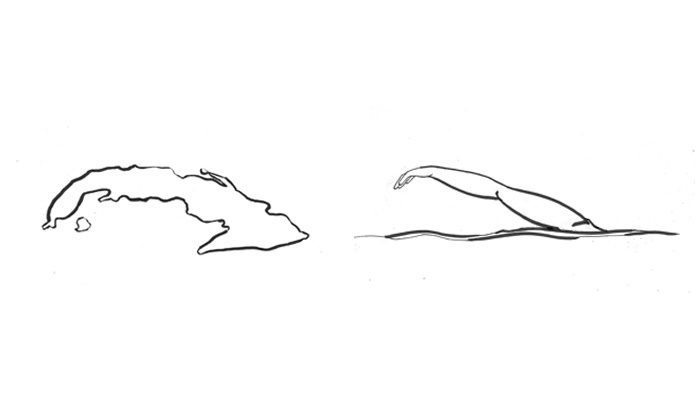 Cuba looks like someone swimming freestyle. The swimmer's torso and head are underwater and all you can see is their arm either going into a stroke (I.e. towards the American mainland) or coming out of one (swimming away from it). In this regard, Cuba is a bit like one of those optical illusions where you can't tell which way the ballerina is turning. The resemblance is made all the more uncanny by Cuba being naturally situated in water. In sum, Cuba's a bit like a Rorschach test.
SPEND A WEEK IN CUBA ON THIS TRIP, EXCLUSIVE TO 18 TO 29-YEAR-OLD TRAVELLERS
7. The UK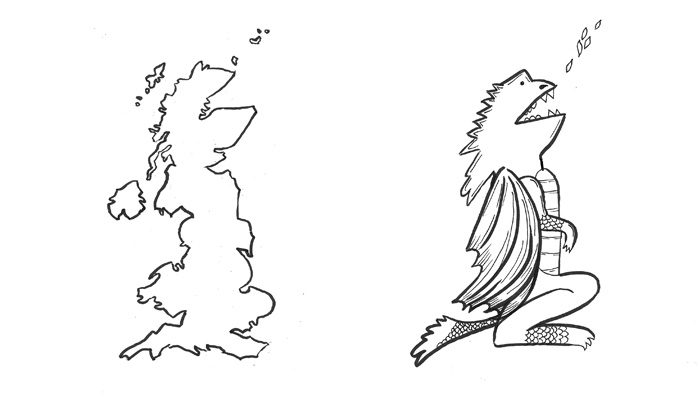 The UK looks a bit like a dragon blowing a few puffs of smoke out of his nostrils. Interestingly, albeit irrelevantly, when England and Wales were warring back in the day, Welsh mythology depicted the two countries as feuding dragons. Wales was a red dragon and England a white one.
SUBSCRIBE TO INTREPID'S NEWSLETTER FOR TRAVEL TIPS, COMPETITIONS, GIVEAWAYS & MORE
8. Tajikistan
As you can see, Tajikistan is a dog that's running away from something but has his head turned around back in the direction whence he has come – probably to catch a Frisbee or something. He's most likely an Afgan Hound type of dog.
ADVENTURE AWAITS IN TAJIKISTAN! FIND OUT MORE HERE
9. Australia
Speaking of countries that look like dogs, Australia looks like a Schnauzer dog – a fact we've had verified by a real-life schnauzer owner named Emily. When pushed on the point, Emily denied that she had ever beheld Gus from a certain angle and taken him for Australia…but did concede there possibly existed some resemblance. Thanks Emily.
CHECK OUT OUR RANGE OF AUSSIE ADVENTURES HERE
So, there you have it. You'll never be able to look at the world in the same way again.
And now it's your turn. What are some countries that you think look like things? Can you think of any countries that don't look like things? Are there any other things you reckon look like things? Or, for that matter, that doesn't? This highly stupid game is guaranteed to provide, if not hours of fun for your whole family, possibly a few minutes or bemusement for your fine procrastinating self.
Would you like to go to a country that does, or doesn't, look like a thing? Check out our range of Intrepid small group adventures for 18 to 29-year-old travellers now.
All illustrations by Rosa Friend. 
Feeling inspired?