If nature had a highlight reel, it could all be shot in Costa Rica. Stretches of sand unblemished by footprints, hills carpeted with coffee plantations, and, just above, villages swathed in the mist of cloud forests.
It's a beacon of biodiversity, so it's no surprise that four species of sea turtles call its coastlines home. From 900 kilogram leatherbacks to the ever-abundant olive ridleys, hundreds of thousands of turtles find shelter on Costa Rica's beaches during what the locals call arribadas, when up to 20,000 turtles land on shore, in just one night.
EXPLORE OUR RANGE OF SMALL GROUP ADVENTURES IN COSTA RICA NOW
These mariners have been cruising the ocean for 220 million years. But these days, they're facing extinction, in the wake of everything from climate change to tourism. So next time you jetset to a tropical paradise, what can you do to protect them?
1. Leave the GoPro at home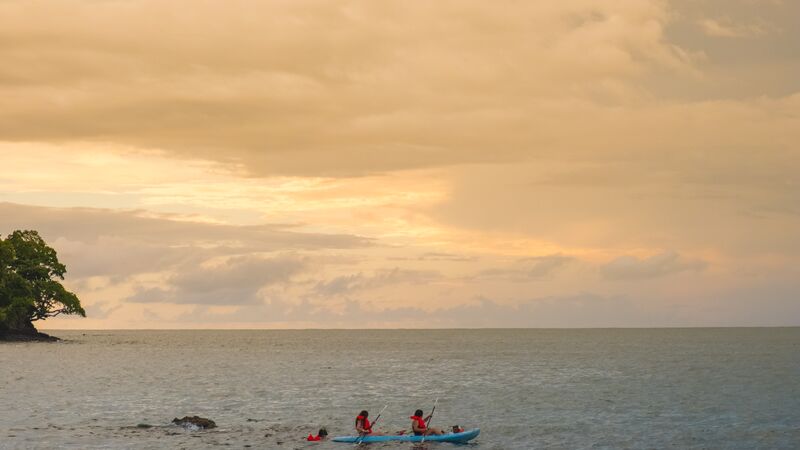 Although dipping a camera underwater can get some remarkable shots, it's best to save your batteries for sunset selfies. Cameras – especially on sticks – can block a sea turtle's path, causing unnecessary stress. Even onshore, getting close enough for photos can disrupt egg-laying and force mothers to abandon their nests. Trust us, it's not worth it for the 'gram.
RELATED: 10 WAYS YOU CAN BE A RESPONSIBLE TRAVELLER
2. Read the fine print
Before taking a plunge into the Pacific, be sure you're not wearing any sunscreen with oxybenzone. The chemical is known to bleach reefs and cause serious damage to marine ecosystems. Many major brands haven't gotten on board, but there are plenty of options to be sun-smart if you plan on going for a dive.
3. Be stingy with souvenirs
That handmade bracelet might match your sunnies perfectly, but be wary of tortoiseshell patterns. Even though products made from turtle shells were banned decades ago, there's no shortage of souvenir shops around Latin America and the Caribbean peddling them to travellers. The Intrepid Foundation partnered with SEE Turtles for their campaign Too Rare to Wear, working to educate travel companies and travellers about sea turtle conservation and to end demand for turtle-shell. The sought-after products are usually made from the critically endangered hawksbill sea turtle, so it's time for real tortoiseshell to go out of fashion.
FIND OUT MORE ABOUT THE INTREPID FOUNDATION NOW
4. Enjoy a leisurely stroll on the beach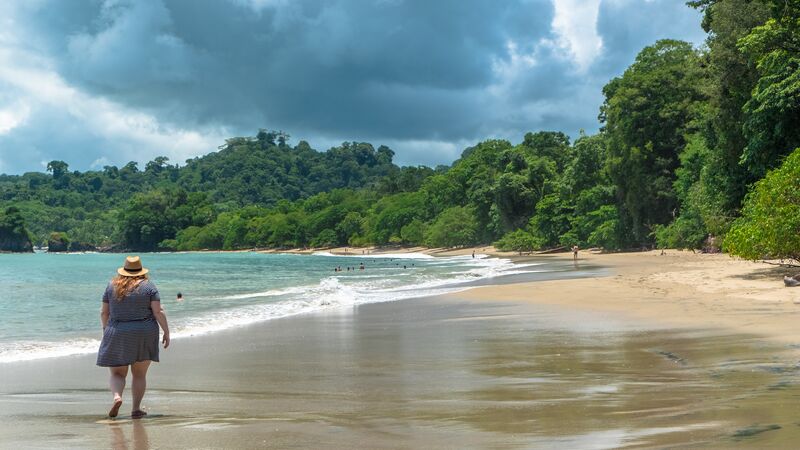 Like, really leisurely. Running, driving, or walking heavily on the beach can devastate a hatchling site with dozens of baby turtles in seconds. If you go on a tour with a local guide, they'll spot the sites from afar so nests and sandals never get too close.
RELATED: WHY TO CONSIDER SOLO TRAVEL IN COSTA RICA (AND WHAT TO EXPECT)
5. Bin there, recycle that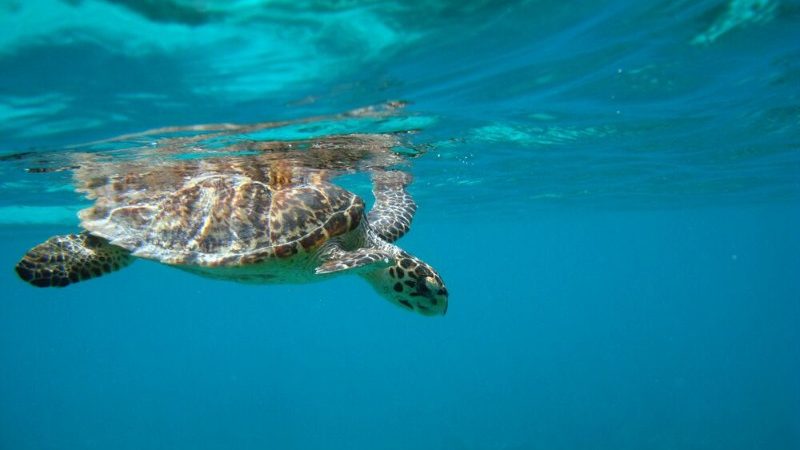 It seems pretty obvious, but leaving any waste on the beach is a massive threat to sea turtles. They often mistake plastic items like straws and wrappers for food, which their digestive systems can't handle. Even a single plastic bag can tangle them up, so be mindful of your waste.
6. Stay local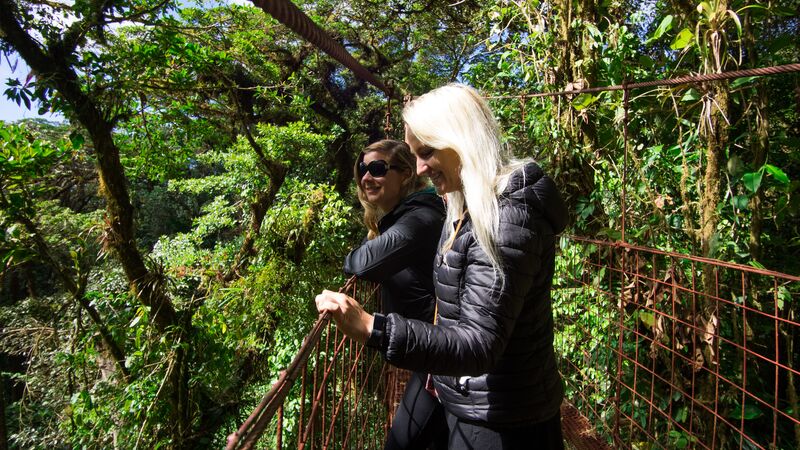 As word starts to get out about about Costa Rica's supply of secluded white-sand beaches, the tourism industry is getting ready to move in. Coastal development ravages sea turtle nesting sites and disrupts the surrounding ecosystems, which are already in danger. Instead of checking into a fifty-story hotel, stay at an intimate lodge in the cloud forest or an eco resort in the Osa Peninsula jungle.
7. Put it in neutral
No matter where you travel from, your trip comes at a cost. And not just the airfare and accommodation; the carbon emissions of our transport, lodging, and waste adds up. We manage this 'carbon footprint' by choosing less carbon-intensive alternatives when we can, then balancing the rest with carbon-offsetting activities. Plus, it's all included in the price of your trip.
RELATED: 19 PHOTOS OF AN INTREPID TRIP TO COSTA RICA THAT WILL INSPIRE YOU TO VISIT
In the country of pura vida (the pure life), it's best to try to keep it the way you found it. Just like Costa Rica's sloths, turtles seem to be in no rush to get anywhere. So once you've spotted them, just sit back and marvel from a distance.
Head here to see our range of adventures in Costa Rica. 
Feeling inspired?