There's so much more to this captivating country than its synonymous capital city….
You can't deny that Luxembourg is a prettier country than most. With the capital city's enchanting Old Town full of narrow, cobblestoned streets and medieval-style buildings, giving way to fascinating landscapes boasting verdant greenery, it's easy to see why this small but breathtaking country is quickly becoming one of the must-visit destinations in Europe.
But Luxembourg City and its immediate surroundings aren't the only things worth exploring. From the old-world charm of Vianden to the fairytale-like streets found in Larochette, Luxembourg is full of cities that are guaranteed to mystify your mind, excite your senses, and fill up your camera roll. In case you have no idea which cities in Luxembourg you should be visiting, we've put together a list of the ones you simply can't go past.
There is plenty to see and do in Clervaux for those who love historical architecture with three prominent old-world structures nestled within the city's limits: St Maurice (a Benedictine abbey), Sts Come et Damien (a parish church), and a spectacular, 12th-century castle. In case you're not a huge history buff, Clervaux also provides travellers with a plethora of welcoming eateries, from casual cafes to premium dining restaurants, so you can recharge and refuel after a big day spent exploring this city's otherworldly landscapes.
2. Larochette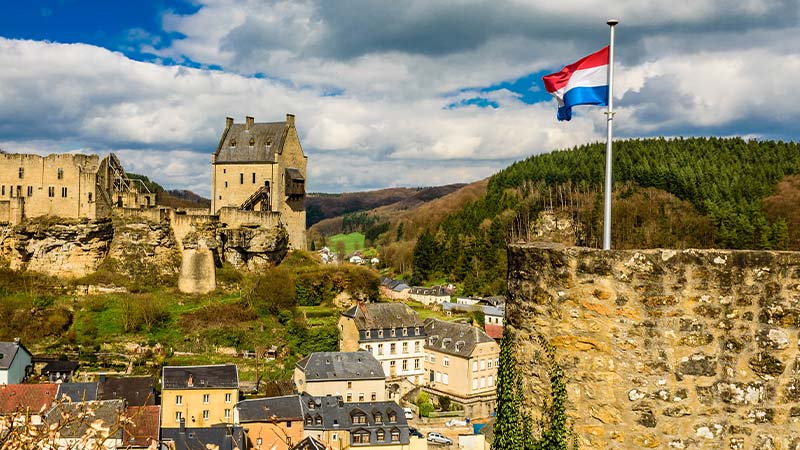 Providing the perfect home base for your travels around Luxembourg thanks to its location in the country's centre, Larochette is a picture-perfect city that wouldn't look out of place in your favourite fairytale.
Boasting streets full of slate-roofed homes and some of the best fine-dining restaurants in all of Luxembourg, not to mention the staggeringly beautiful medieval castle known as Maison de Crehange that watches over the town from its clifftop vantage point, Larochette promises the old-world European experience you've been waiting for.
3. Diekirch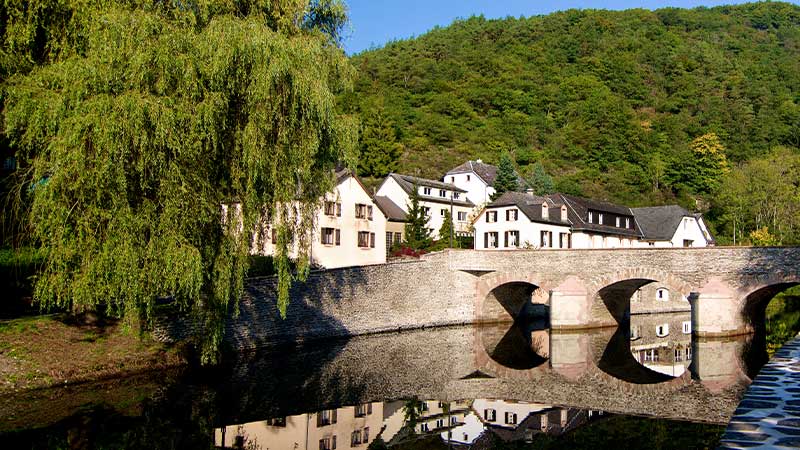 If history is your thing, then a visit to Diekirch should be at the top of your priority list. Sitting dramatically on the River Sure, this colourful and vibrant town is not only known for its extraordinary scenery (think mountainous landscapes and sweeping views) but also because it shares its name with Luxembourg's most popular beer.
Alcoholic beverages aside, there's plenty to do in Diekirch. From checking out the National Museum of Military History to wandering around the old quarter and marveling at the magnificent structure of the St. Laurentius Church, this town has a little something for everyone.
4. Vianden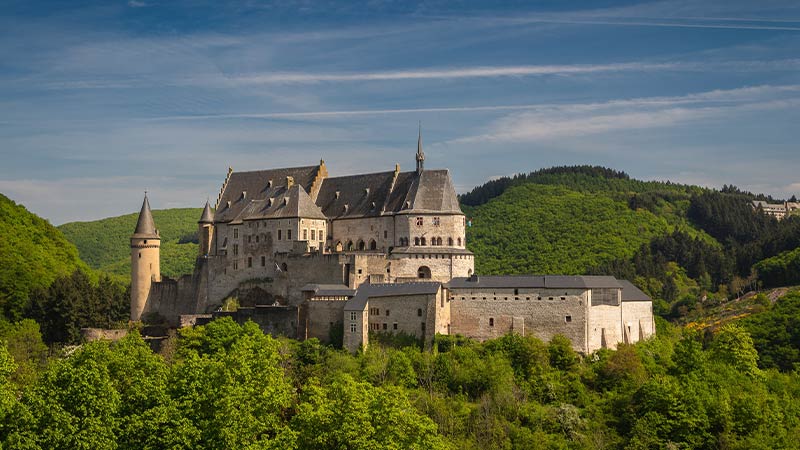 The countryside is littered with castles, but it'd be hard to find one more beautiful than Vianden Castle, perched high above the River Our. For this reason, and the fact that the town itself is nestled in a forested valley, the old-worldly city of Vianden is a must-visit.
Located close to the German border, this quaint and picturesque town provides scenic views for as far as the eye can see thanks to its hilly geographics and will have you instantly feeling like you stumbled straight into a fairytale.
5. Echternach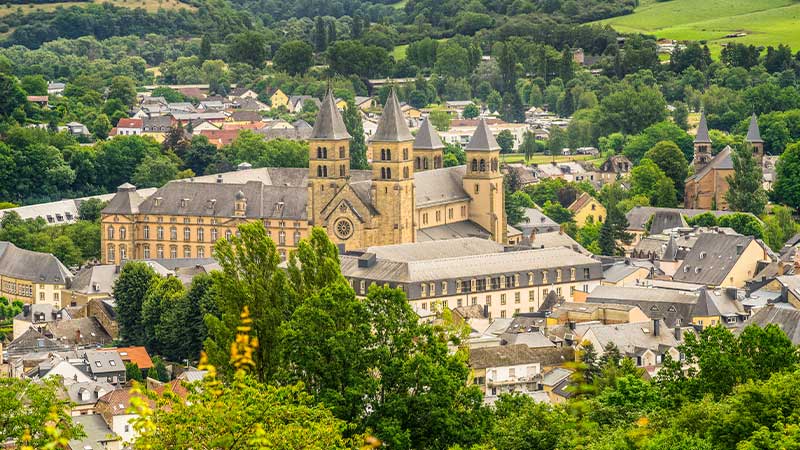 Echternach may be the oldest town in Luxembourg (first starting to grow in 698) but it's anything but slow and sleepy with astounding panoramas that are bound to get your heart rate up.
Whether you prefer a relaxing walk around Echternach Lake, stopping to explore the Roman Villa and snack on a sweet treat at one of the many surrounding cafes, or marvel at the detailed and painstakingly carved façade of the Abbey of Echternach (also known as the St. Willebrord Basilica), this town definitely ticks all the right boxes. 
Feeling inspired?